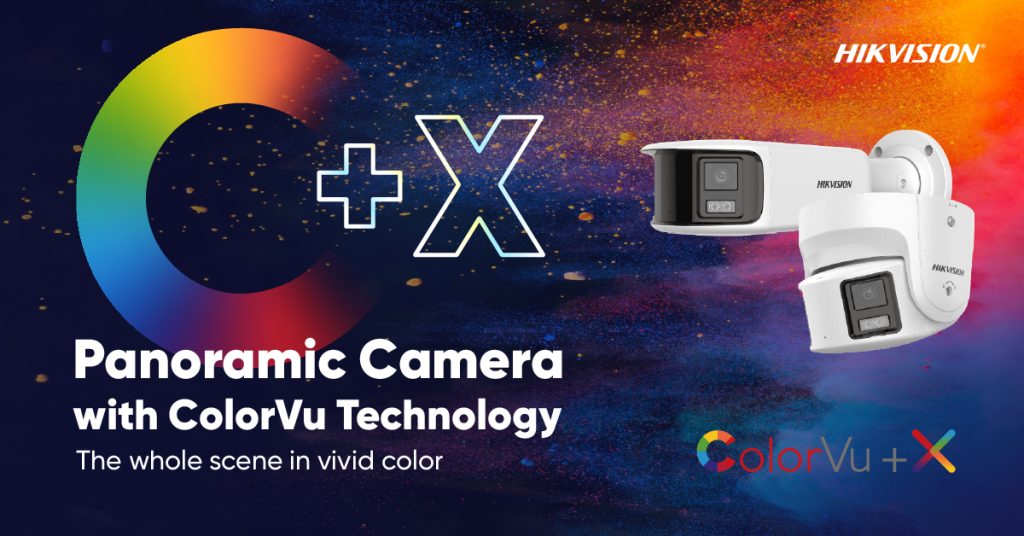 Hikvision has introduced a new range of panoramic cameras that is reported to use integrated ColorVu technology to provide vivid and full-colour video imaging for a wide field of view in light conditions as low as 0.0005 lux: nearly total darkness.
ColorVu uses 'image fusion' algorithm to stitch together images from two side-by-side lenses for a 180-degree view. The company says that this technology results in reduced equipment requirements (with fewer cameras needed to cover large areas), improved situational awareness based on a single, wide-angle image with no blind spots and the ability to capture every detail in full colour, even in near-total darkness.
All models in the new panoramic camera range use Hikvision AcuSense AI technology to differentiate between real security threats and other moving objects such as animals, falling leaves and heavy rain. This is aimed at helping security teams to focus on real security incidents and minimise costly false alarms.
Additionally, the devices can be equipped with Hikvision Live Guard sound and light alarms, aimed at deterring would-be trespassers from entering sites or buildings. They also provide 24×7 security in a wide range of indoor and outdoor locations including parking lots, parks, scenic areas, farms, stadiums and traffic intersections.
As of now, no availability or pricing related information has been revealed by the company.