Noise launched its smartwatch series, Noise ColorFit Pro 5 and Noise ColorFit Pro 5 Max, in India. The smartwatches are available for purchase on GoNoise.com, Flipkart, Amazon, Myntra and authorised offline stores across the country. Noise ColorFit Pro 5 and Noise ColorFit Pro 5 Max go live respectively at INR 3,999 and INR 4,999, for the standard editions and INR 4,999 and INR 5,999 for the elite editions.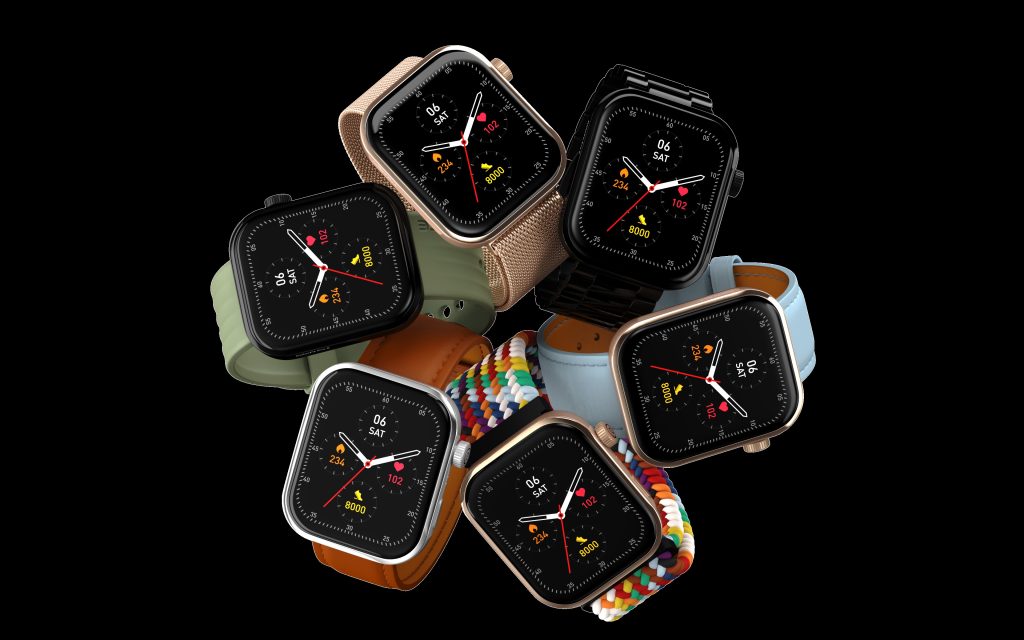 Noise introduces SOS technology, ramping up the safety aspect of the wearables by allowing users to swiftly place a call to the first saved emergency contact upon pressing the button on the smart dock five times. The smartwatch further boasts a DIY watch face feature for a more personalised integration and a Dynamic watch face that adjusts to stress levels, weather and AQI. Noise has also introduced a smart dock which acts as a central control hub with a precise metal knob, power button and built-in microphone.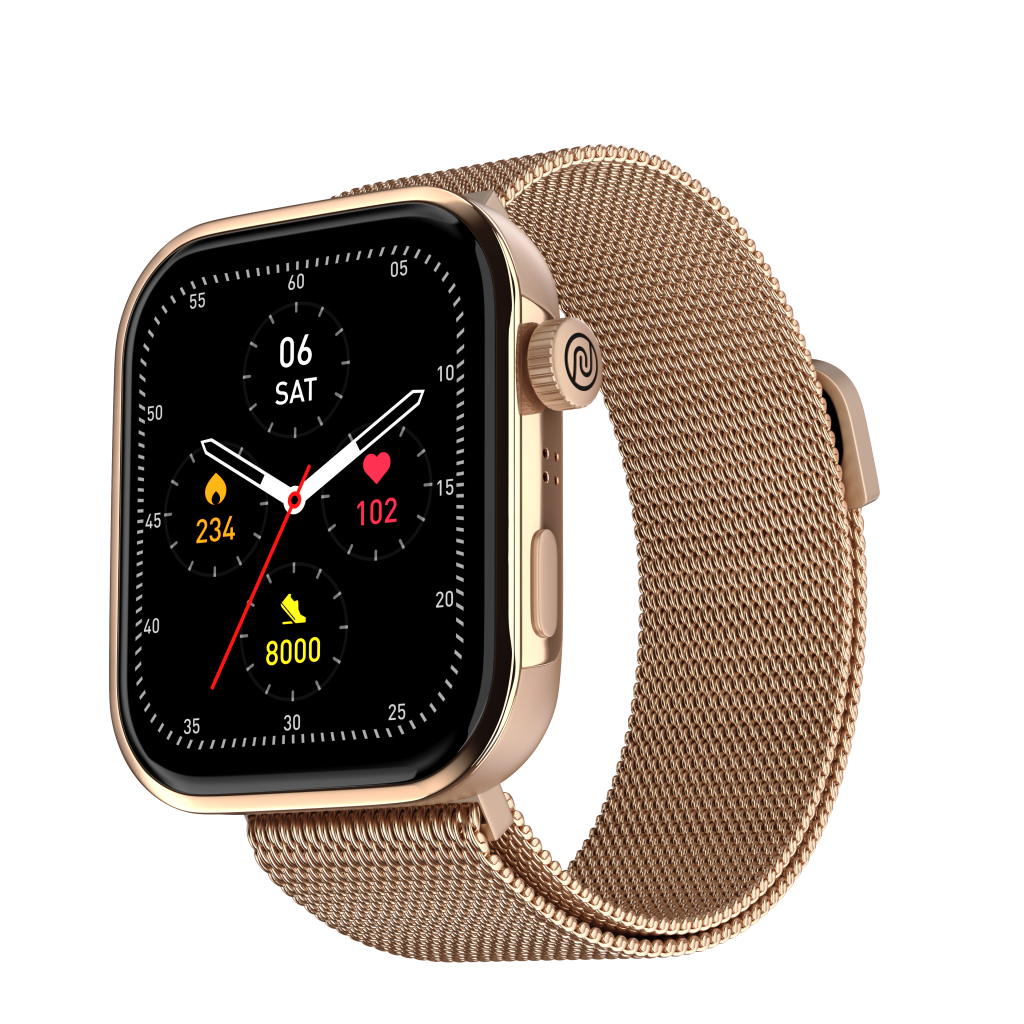 Amit Khatri, Co-Founder of Noise commented on the launch, "At Noise, our relentless pursuit of reinvention drives us to weave innovation seamlessly into everyday life. In an era where tech-savvy consumers are increasingly seeking positive integration of technology, smart wearables have become inseparable from their lifestyle. Aligned with this belief, our flagship refresh was about crafting an extraordinary experience—a marvel embodying 'Everything for Everyone.' As leaders in this space, guided by our unwavering commitment to innovation, we consider it our responsibility to ignite a transformative journey for our users. With meticulous care, we have curated the ColorFit Pro 5 series to encompass all that anyone would need to enhance cognitive well-being and embrace meaningful innovation—accessible directly from the wrist."
Noise ColorFit Pro 5 Max: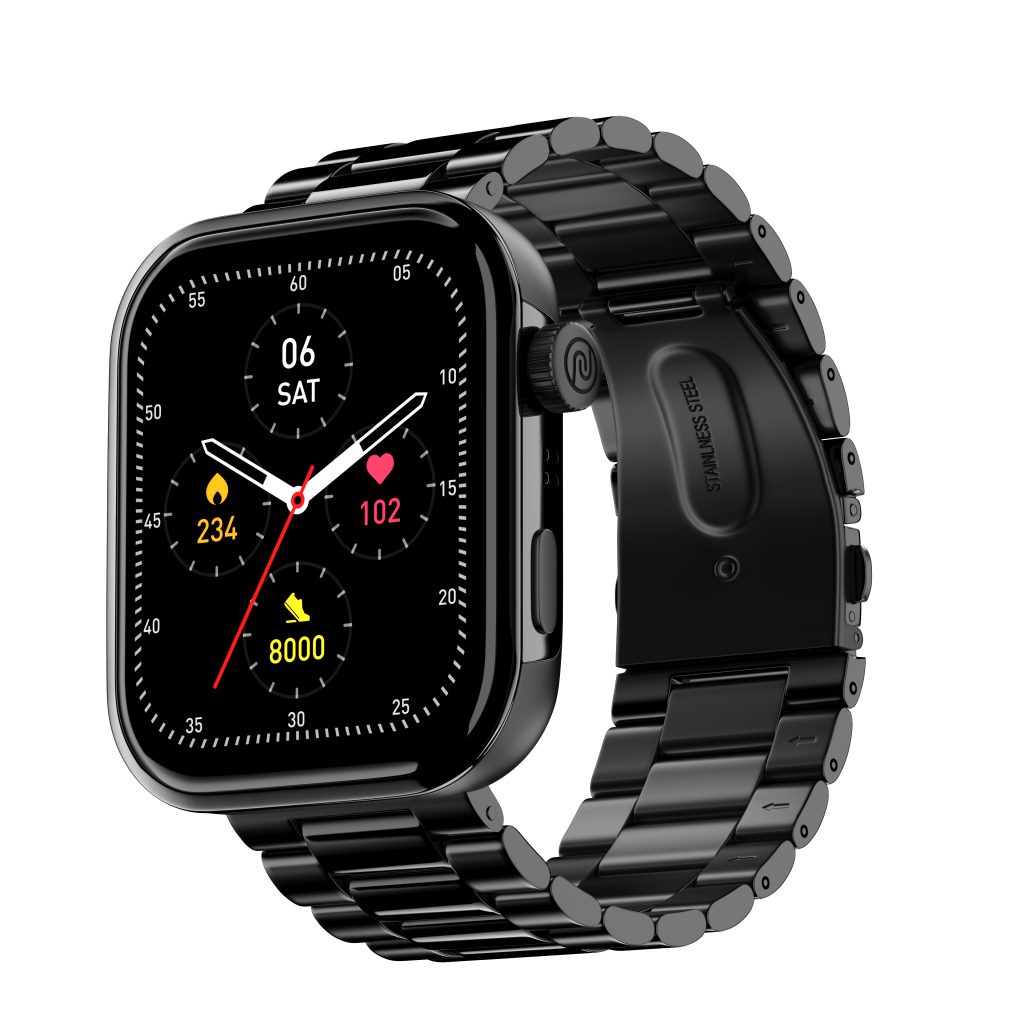 The Noise ColorFit Pro 5 Max, lies the Vo2 max calculator, a standout feature that determines aerobic endurance by recording oxygen efficiency during training, accurately gauging and providing crucial insights into cognitive fitness levels. The Noise ColorFit Pro 5 Max offers an in-depth analysis of Training Load and Post-workout recovery, providing valuable data on the efficiency of health metric normalisation after exercise. Featuring a 1.96" AMOLED display within a sleek, minimal-bezel chassis, this smartwatch delivers an immersive viewing experience. Noise ColorFit Pro 5 Max comes in eight colours including Black, Blue, Brown, Silver and Green. The smartwatch comes in four strap options – Elite (Metal), Classic (Leather), Lifestyle (Silicon) and Weave (Knit) to choose from.
Noise ColorFit Pro 5:
The Noise ColorFit Pro 5 comes with multiple strap types and colour options and Emoji support, ensuring a personalised and responsive experience for everyone. ColorFit Pro 5 offers a 1.85″ AMOLED display and 10 exciting colours including Black, Brown,  Orange,  Blue,  Gold, Olive Green, Rainbow Weave and Starlight Gold. Not just that, the smartwatch comes in four strap options – Elite (Metal), Classic (Leather), Lifestyle (Silicon) and Weave (Knit) to choose from.
The Noise ColorFit Pro 5 Series additionally packages a diverse range of features for both productivity and health monitoring. With the Noise Health Suite, users can switch on the smarter way of tracking vitals such as heart rate, SpO2, sleep patterns, and stress levels, among others. On the other hand, the integrated Productivity Suite keeps daily reminders and weather forecasts easily accessible. A robust battery life of up to 7 days guarantees uninterrupted movement.

Moreover, the IP68 water and dust resistance ensures durability in any environment. The Noise Buzz further adds to the connected experience by providing access to recent call logs, a dial pad and storage for up to 10 contacts. The new Noise ColorFit Pro 5 series boasts 100+ sports modes for advanced tracking and 150+ watch faces, making the smartwatches a true companion by encapsulating 'Everything for Everyone'.The smartwatches pair seamlessly with the NoiseFit App, one of the top-rated apps for health and fitness in the app marketplaces, for enhanced productivity.