Under the patronage of His Highness Sheikh Hamdan bin Mohammed bin Rashid Al Maktoum, Crown Prince of Dubai and Chairman of the Executive Council, the Hamdan bin Mohammed bin Rashid Al Maktoum International Photography Award (HIPA) held its annual awards ceremony for its twelfth season of competition 'Diversity', held at Dubai Opera and attended by various dignitaries and members of the photography community.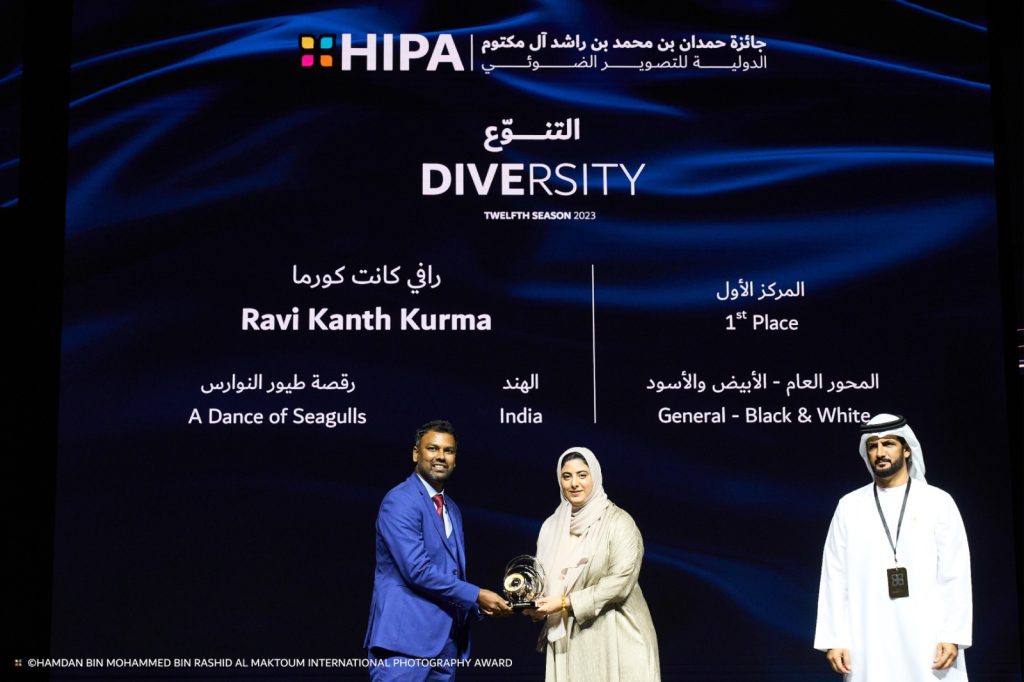 Secretary General, Ali bin Thalith began the ceremony by thanking His Highness Sheikh Hamdan bin Mohammed bin Rashid Al Maktoum, Crown Prince of Dubai, Chairman of the Executive Council and Patron of HIPA, for his continued support of HIPA and the art of photography. Bin Thalith also said, "This year, we honour the concept of 'Diversity'– in our firm belief that it represents the mysterious essence of the planet we all live on. Due to recent and continuous world events, we felt a need to further appreciate and understand the beauty of Diversity … Despite the widespread intellectual unilateralism. There is much wisdom in how we were all created with our differences .We inherited this earth's diversity in the name of wisdom, too. We were granted the five senses to truly perceive what is around us. There is wisdom, again, in how differently we perceive and inhabit our various worlds.
Bin Thalith added, " The Union of our nation was the building block of the founding of the United Arab Emirates. A model of Emirati international leadership, based on the philosophy of diversity".
Bin Thalith commended the exceptional quality of the Emirati and Arab lens showcased at this international forum, highlighting the notable achievements of Emirati photographers – Fatima AlMosa, winning the Emerging Person in Photography Award, and Abdalla Albuqaish, winning third place in the Diversity category, as an embodiment of the visions of establishing HIPA and its commitment to sustainable outcomes in the photography industry. He added "The distinguished Emirati presence in a global forum is a great achievement that we can be proud of and develop continuously".
Bin Thalith also expressed his overwhelming happiness with the triple Kuwaiti victory, the wonderful bilateral achievement of Saudi Arabia and the Sultanate of Oman, and the honorable Palestinian presence, saying, "Arab professionalism in photography has reached a high level of seriousness and creativity. 40% of the winners of this tournament represent Arab countries and are establishing a noteworthy presence on the global stage".
In conclusion, His Excellency announced the Theme of next season, which is "sustainability."
Grand Prize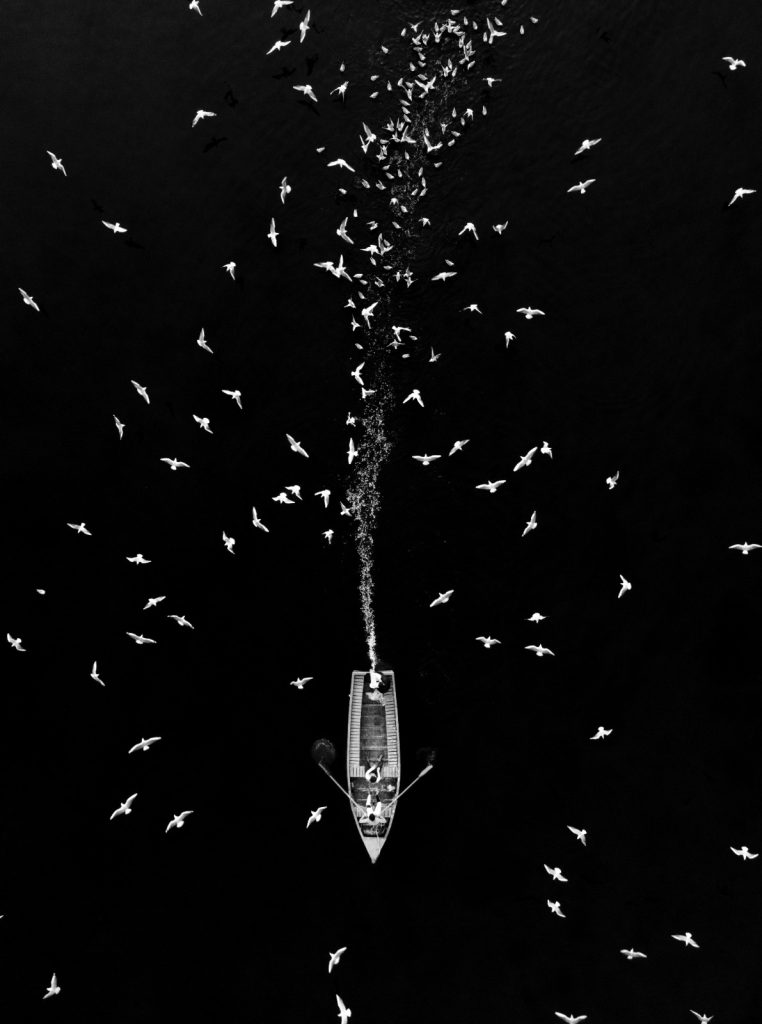 HIS HIGHNESS SHEIKH MANSOOR BIN MOHAMMED BIN RASHID AL MAKTOUM, awarded the $120,000 Grand Prize winner, Massimo Giorgetta from Italy, for his photo documenting an amazing creature from the Jellyfish Tunicate family, a mysterious sea creature, filled with sea creatures and covered in other marine creatures.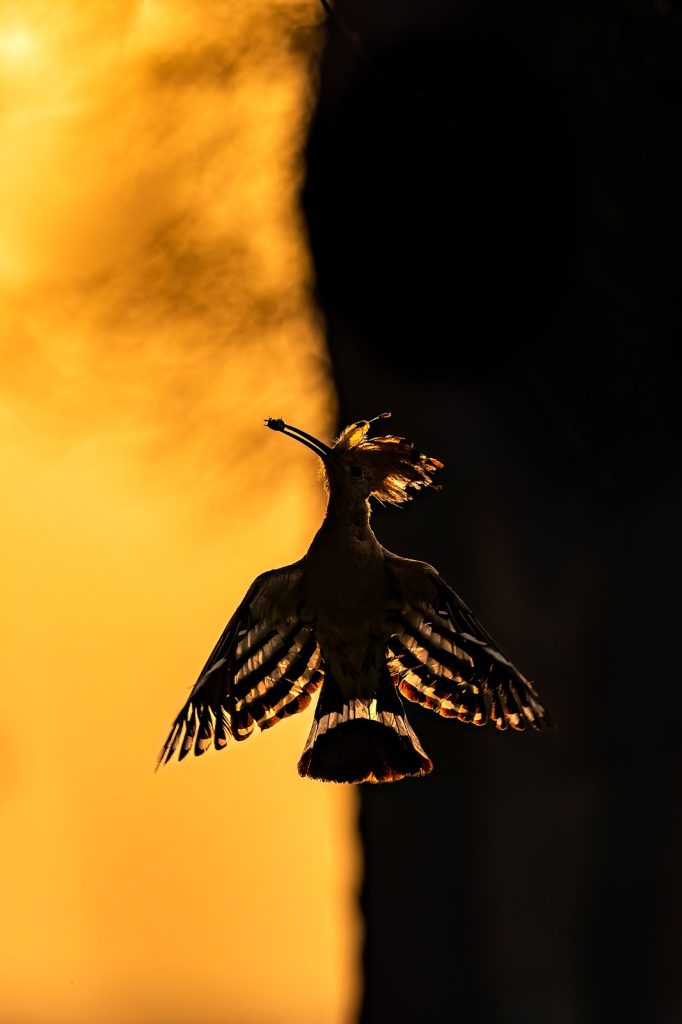 Special Awards
HIS HIGHNESS SHEIKH MANSOOR BIN MOHAMMED BIN RASHID AL MAKTOUM, honored the Special Awardwinners, with the 'Photography Appreciation Award' being awarded to Dutch photographer Frans Lanting, for his outstanding contribution to photography in the fields of nature and the environment throughout his career.
The 'Photography Content Creator Award' was awarded to American photographer Margaret Steber, described by National Geographic magazine in 2013 as a 'visionary'. She is a fellow of the Guggenheim Foundation, in addition to her work for Newsweek and the Associated Press. Her photographs are displayed in several prestigious places in the world, including the US Library of Congress.
The 'Emerging Person in Photography Award' was awarded to Emirati photographer Fatima AlMosa, in appreciation of her radiant artistic presence through a visual methodology that relies on black and white, away from the distraction of colours, and her creativity in evoking the past, commemorating history, and embodying the heritage of previous generations, their culture, and their way of life. Fatima also aspires to share her heritage and culture through her work, and to shed light on the values of harmony and coexistence.
'Diversity' Awards
HIS HIGHNESS SHEIKH MANSOOR BIN MOHAMMED BIN RASHID AL MAKTOUM honored the winners of 'Diversity', first place was Imre Potyó from Hungary, followed by Mohammed Al Bahar Rawas, from Sultanate of Oman in second place. In third place Abdalla Albuqaish from United Arab Emirates, while Mohammed Yousef AlKandari from Kuwait took fourth place, leaving fifth place to his compatriot Mohammed Alqattan.
General Awards
HER HIGHNESS SHEIKHA SHAMMA BINT SULTAN BIN KHALIFA AL NAHYAN, PRESIDENT AND CEO OF ALLIANCES FOR GLOBAL SUSTAINABILITY (UICCA), honored the winners of the 'General – Colour and Black & White Category'. For 'General – Colour' in first place Aleksandr Chehonin from Russian Federation, second Bader Ali Hussain from Kuwait, while the Indian photographer Hermis Valiyandiyil finished in third place.
In the 'General – Black & White', in first place was Ravi Kanth Kurma from India, followed by Saudi photographer Talib Abdullah Al Marri in second, and Omani photographer Salim Sultan Al Hajri in third place.
Portfolio Awards
His Excellency Abdulrahman Al Owais, UAE Minister of Health and Chairman of the HIPA Board of Trustees, honored the winners of the 'Portfolio Category'. Australian photographer Scott Portelli won first place, second place was given to Arif Hudaverdi Yaman from Türkiye, while third place went to Brent Stirton from USA, followed by Antonio Aragon Renuncio from Spain in fourth place, and finally Dutch photographer Jasper Doest took fifth place.
Digital Art Awards
MR. MAJID ABDULRAHMAN AL BASTAKI ,HIPA BOARD OF TRUSTEES, honored the winners of 'Digital Art Category'. First place went to Wanhua Zhao from China, followed by Palestinian photographer Mahmoud Alkurd in second place, then Hannelore Schneider from Germany in third place, Jawharah Saeed Alzahrani from Saudi Arabia in fourth place, and Irina Petrova from Russian Federation in fifth place.