Use regular performance routers in a mesh environment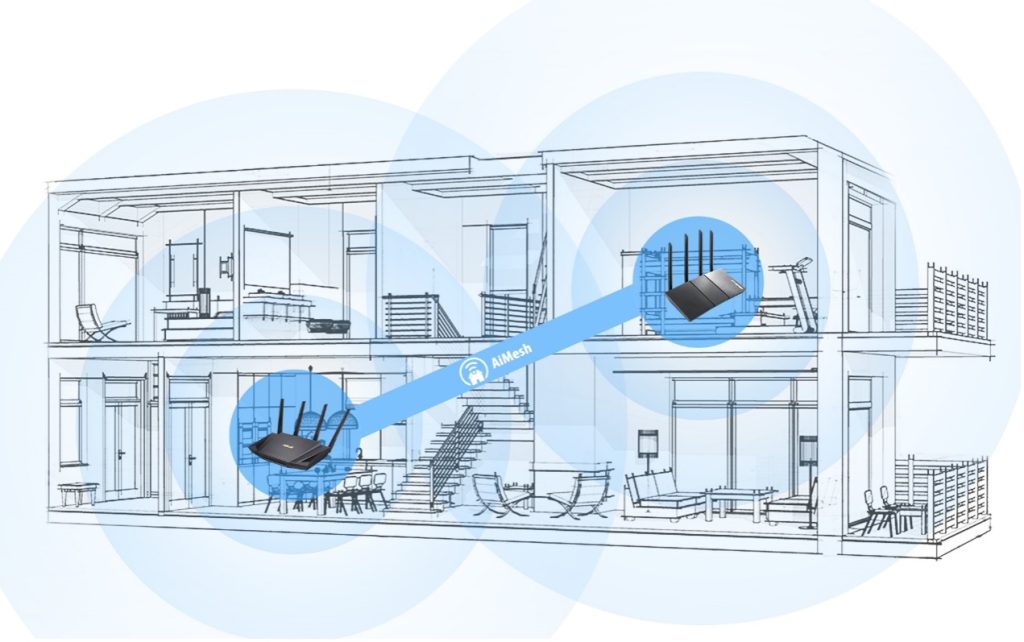 A dead or weak Wi-Fi zone is something everyone deals with regularly but how do you resolve the connectivity hiccups? Repeaters or range extenders are one option. The device connects to the main router to expand the wireless coverage and while setting it up is quick and easy, these come with a tradeoff—speed loss. Another way is to install a powerline kit but its performance is reliant on how far the outlet is from the router and the wiring used.
One solution that has gained some traction in the last few years is dedicated mesh networking. Although it resolves all the issues faced by the other solutions, splurging on mesh routers is not ideal as you'd have to discard the old router to accommodate the dedicated setup. One workaround for this is the use of Asus' scalable AiMesh technology. With AiMesh, customers can create a whole-home mesh Wi-Fi setup with the new Asus mesh routers alongside regular routers.
The possibilities are endless and this not only keeps the existing router in commission but also helps to take advantage of the features of the newer router. For instance, an RT-AX53U that acted as the main router previously can be converted into a node alongside TUF Gaming AX4200. This means the AX53U can utilise the superior gaming and security features without having to purchase an additional AX4200 router, thus increasing the product life of the older router.
There are other advantages as well. First is the auto-selection of the best Wi-Fi signal. Connected devices can automatically hop onto the 2.4GHz or the 5GHz frequency bands, depending on the Wi-Fi strength for a seamless experience. Then there's one-tap optimisation that improves the AiMesh topology so that nodes are connected to the main router via the shortest, more stable route. Finally, it's the price. When Asus introduced the extendable router feature, it was limited to routers priced around 10,000 but now even an entry-level router like RT-AC59U V2 priced at around Rs. 4,000 can be used in an AiMesh setup.
Recommended Models: RT-AC59U V2, RT-AX53U, TUF Gaming AX4200, TUF Gaming AX5400, RT-AX86U Pro, ROG Rapture GT-AX6000