Boat launches Nirvana Ion TWS Earbuds. The Nirvana Ion has 24hrs of earbuds playback. The TWS takes your listening experience to the next level with Crystal Bionic Sound. With ASAP™ Charge and the fast-charging USB-C port, you can enjoy a month's worth of battery life in your pocket with just a 2.5-hour charge.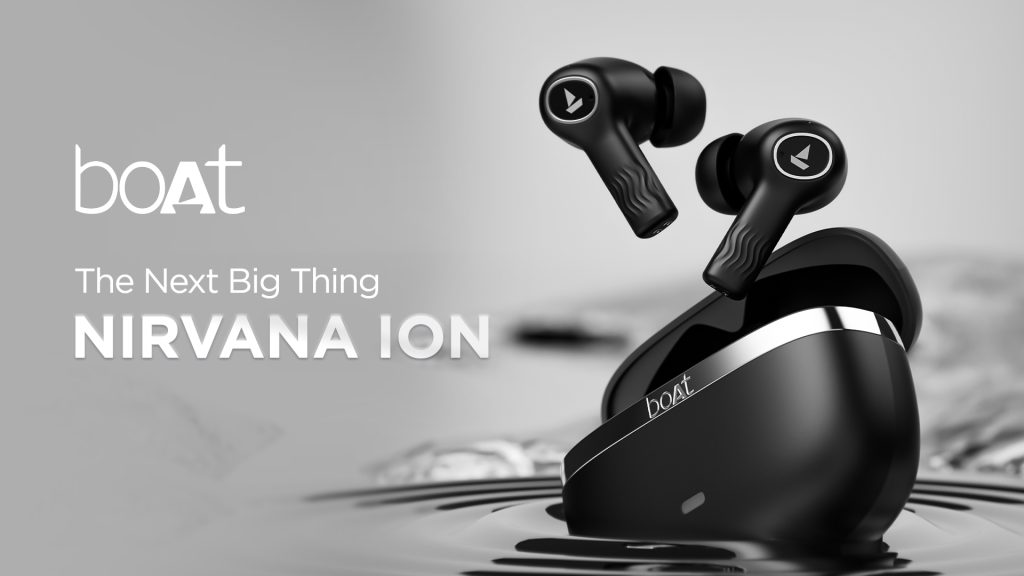 Loaded with Dual EQ Modes, the TWS lets you select the mode by your mood. Feel the unparalleled immersion with boat Balanced Sound & reimagine your audio experience with the patent boat Signature Sound. Its ENx™ Technology, which uses Quad Mics reduces ambient noise and provides clear sound. boat has engineered a new ergonomic paradigm, with its in-house capabilities of product design to create this earbud for maximum comfort and stellar sound.
The boat Nirvana is offered for a limited time for a launch price of just Rs 1,999 on boAt-lifestyle.com, Flipkart.com, Amazon, and Myntra.com, as well as at offline stores including Vijay Sales, Croma, and Reliance Digital. It TWS is available in two colors, with a 1-year warranty period.