ASUS today announced the ROG Strix GeForce RTX™ 4070 Ti and TUF Gaming GeForce RTX 4070 Ti, two high-performance graphics cards.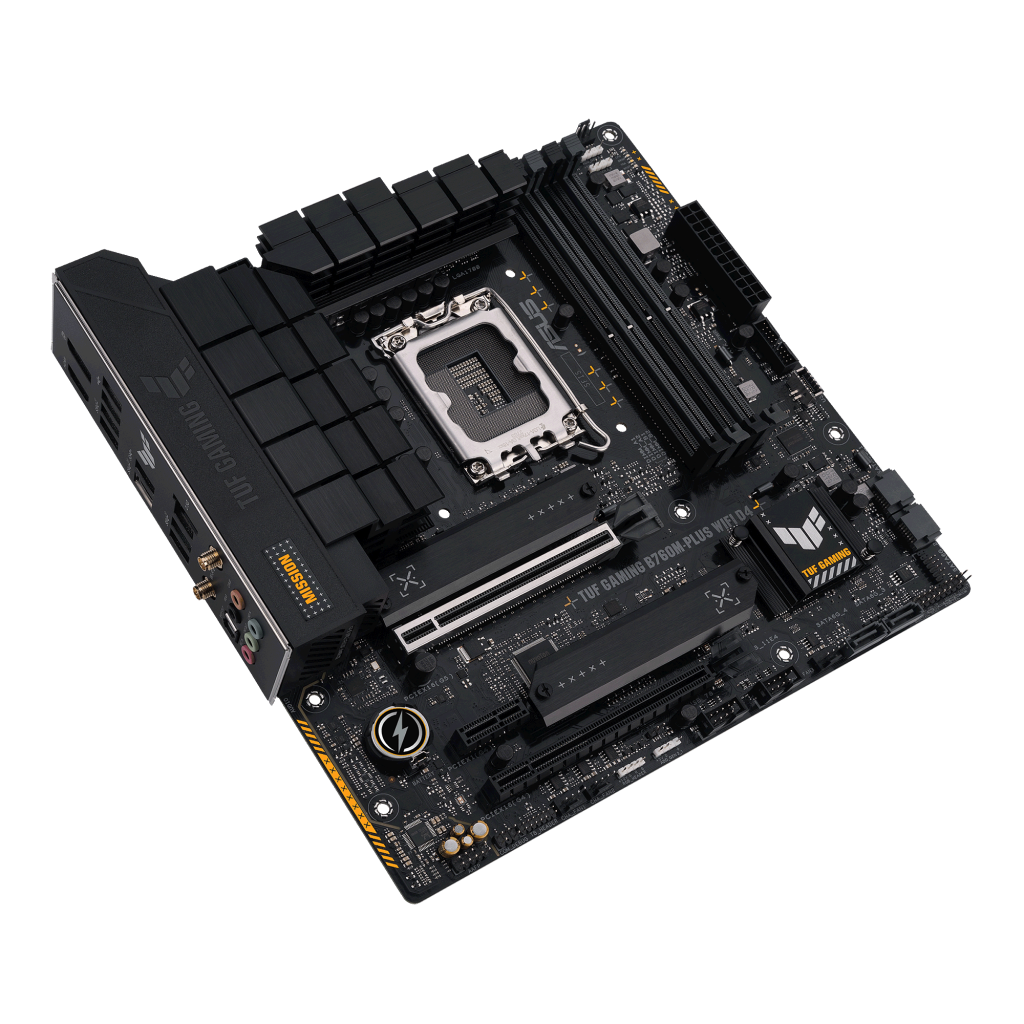 The ROG Strix GeForce RTX 4070 Ti offers powerhouse next-gen performance in a slightly smaller package. At 3.15 slots thick and 336 mm long, this card provides plenty of surface area on its MaxContact heatsink for airflow, while retaining the latest cyberpunk design and ultra-rigid structure of its larger siblings. It also features three new 11-blade ASUS Axial-tech fans, which can push 31% more air volume and 56.3% more static pressure than its ROG Strix GeForce RTX 3080 predecessor — all at a lower power limit and with similarly low noise levels. A massive vented backplate ensures superior airflow, and 0dB technology keeps this card completely silent under lighter workloads.
ASUS also offers a TUF Gaming variant of the GeForce RTX 4070 Ti, complete with the same powerful GPU as the Strix version but with a slightly thicker heatsink and shorter card design. At 3.25 slots with the new 11-blade Axial-tech fans, users will not be left wanting for cooling potential, while the shorter 305 mm length offers wider case compatibility.
The unibody die-cast shroud shares the same structural strength as the TUF Gaming GeForce RTX 4080 and 4090 cards, while a wide vent on the backplate improves airflow compared to previous-generation models. The TUF Gaming GeForce RTX 4070 Ti also offers the Dual BIOS switch and a redesigned ARGB TUF logo along the shroud for a touch of flair, as well as military-grade capacitors and the Auto-Extreme manufacturing quality that all TUF cards are known for. If users want a durable card that will prove its worth time and time again, the TUF Gaming GeForce RTX 4070 Ti stands firm in its commitment to long-lasting gaming performance.
The ROG Strix and TUF Gaming GeForce RTX 4070 Ti are powerful cards, making excellent use of every watt they're provided. To make the most of these next-gen GPUs, users can pair their new graphics card with one of our premium power supplies, like the ROG Thor 850W Platinum II for more compact ITX builds. With their high-quality components, quiet operation, and 10-year warranty, the PC will receive stable, reliable power for years to come.
AVAILABILITY
The ROG Strix GeForce RTX 4070 Ti and TUF Gaming GeForce RTX 4070 Ti will be available in India later this month.