URBAN, announces the launch of the URBAN Quest Smartwatch. It features a 1.43" Super AMOLED Narrow Bezel Display with 2D Curved Glass, Dynamic Animated Watch Faces, Colored Always-On Display, and Dual Buttons with a Multi-functional Rotating Crown. Launched at an introductory price of just Rs 3,999.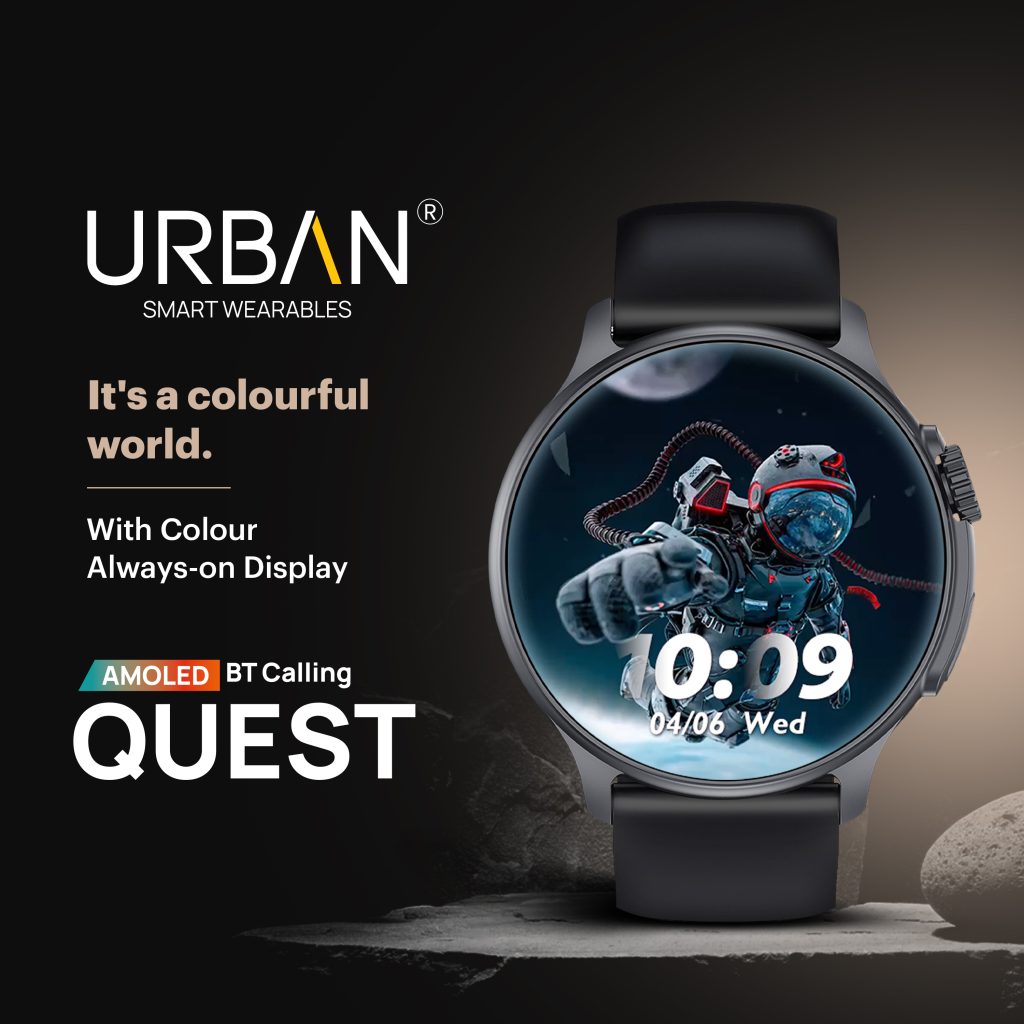 Speaking on the launch, Aashish Kumbhat, Co-Founder, URBAN, stated,  Our quest is always to better ourselves and come up with innovations that make a difference to people, and URBAN Quest is our yet another endeavor to get the very best out of our customers.  This smartwatch is designed to be versatile and fit into your everyday requirements. We all wear different hats throughout the day, this smartwatch is crafted to be the constant companion.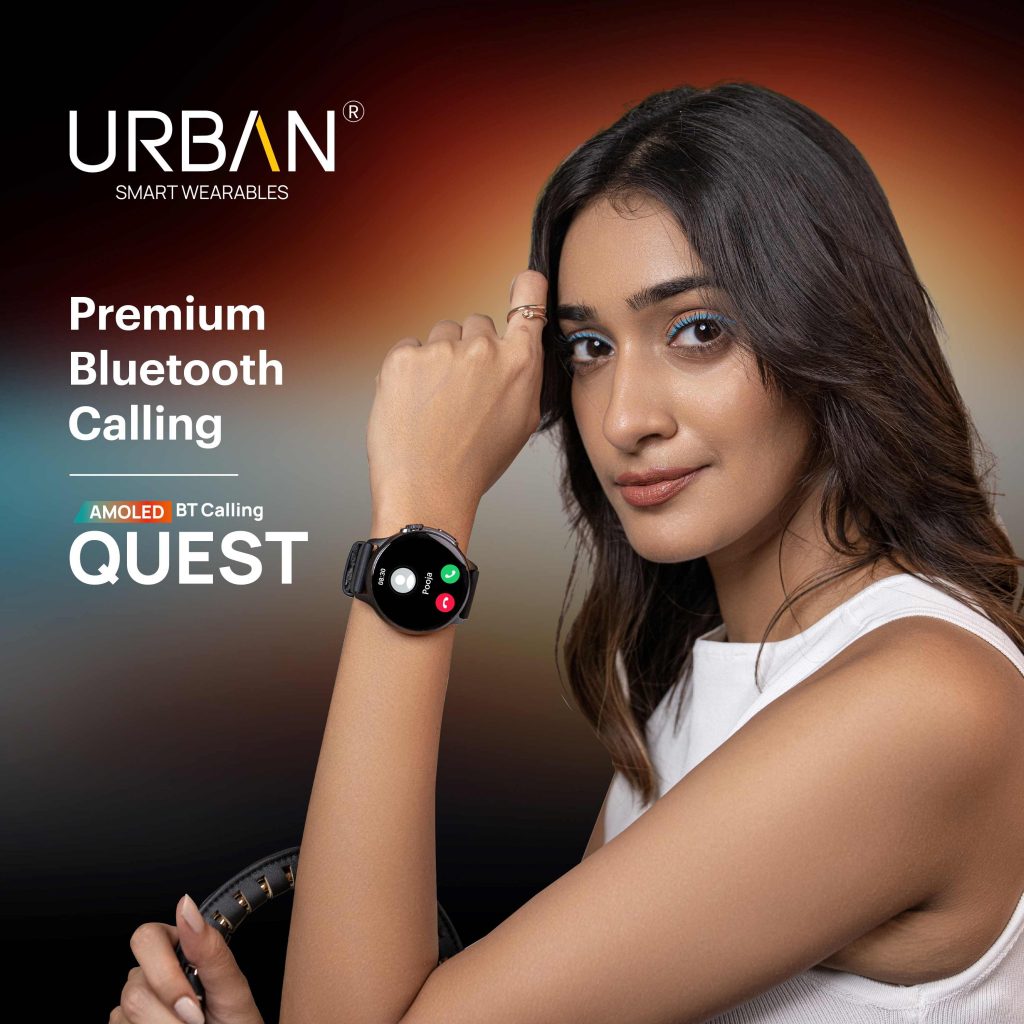 Specifications and Features:
The URBAN Quest Smartwatch boasts a premium global design that seamlessly blends style and functionality. The metal alloy body makes it lightweight yet sturdy to ensure comfort during extended wear, while the dual buttons and multi-functional rotating crown offer intuitive navigation. The smartwatch features a vibrant 1.43″ Super AMOLED display with a narrow bezel and 2D curved glass, delivering sharp visuals and dynamic animated watch faces.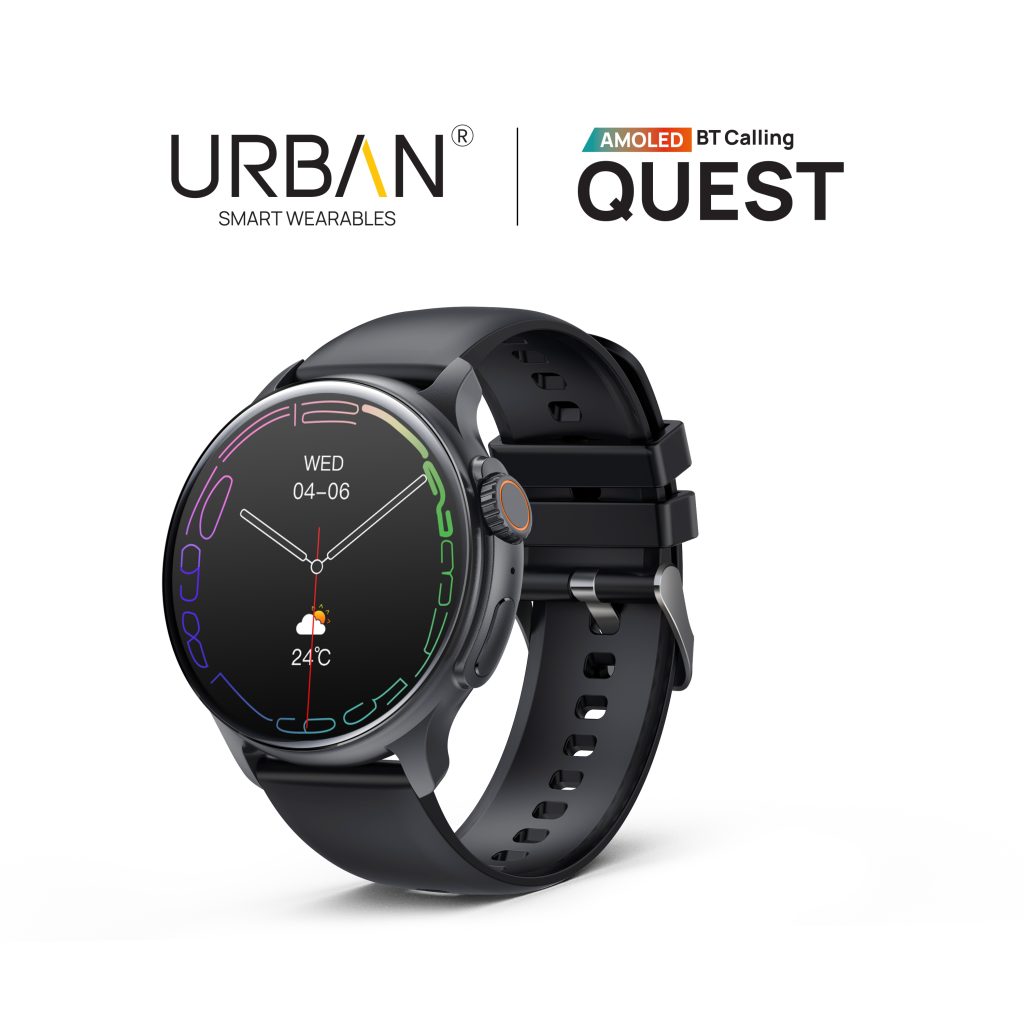 Equipped with dual sensors for SPO2, heart rate (HR), and blood pressure (BP) monitoring, the URBAN Quest Smartwatch prioritizes your well-being. The premium URBAN Health Suite provides comprehensive health insights, empowering users to monitor and manage their fitness and health goals effectively. With Bluetooth 5.2 capability and a 10-meter Bluetooth range, this smartwatch offers seamless connectivity, enabling Bluetooth calling, contact book, and dialer functions. The inclusion of a high-quality microphone and speaker ensures clear communication, while the AI voice assistant provides hands-free convenience.
The URBAN Quest Smartwatch offers extensive customization options with multiple watch faces, allowing users to personalize their devices to suit their unique style and mood. Its rotating crown function enhances the customization experience, making it effortless to navigate through features and settings. This smartwatch is a versatile companion for both productivity and fitness enthusiasts. It supports multiple sports modes to track various physical activities, ensuring users stay active and engaged. Additionally, the watch enhances productivity with features like alarms and notifications, keeping users informed and on schedule.
Price and Availability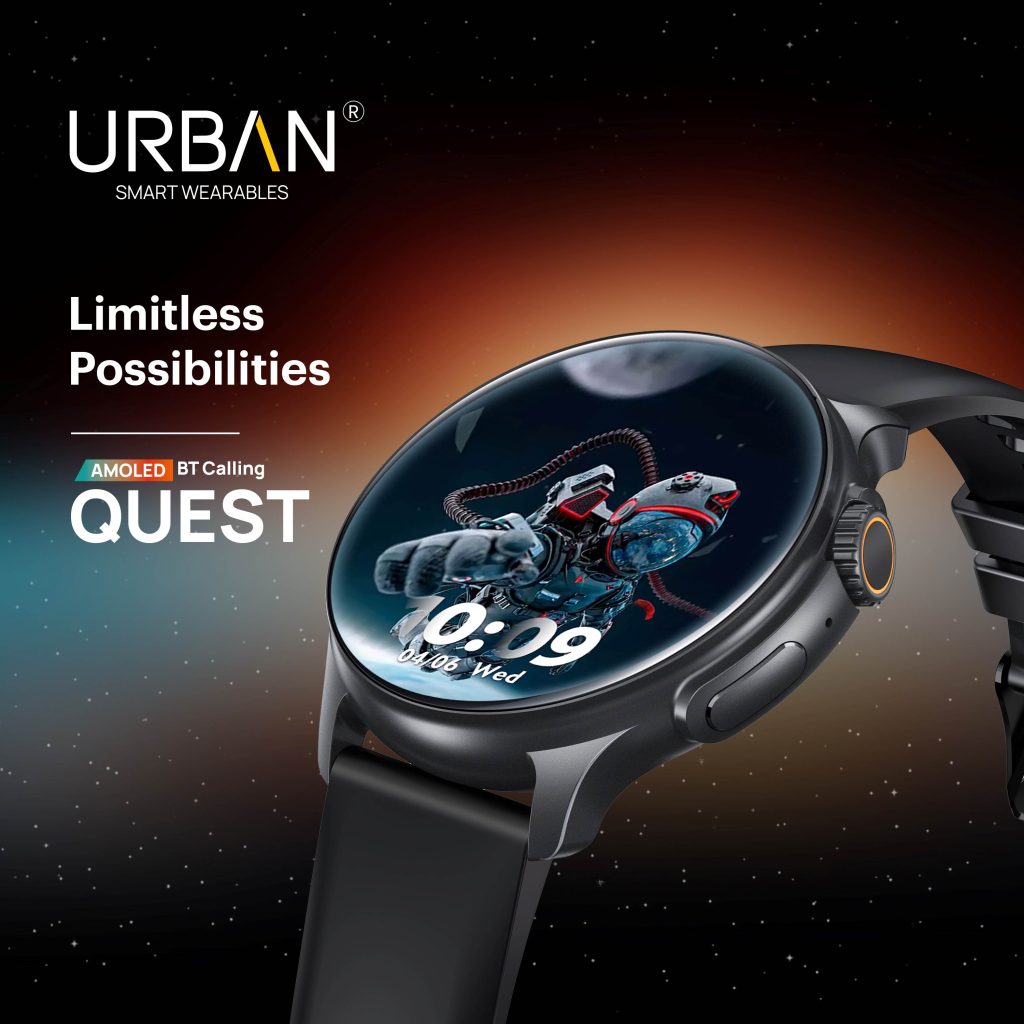 URBAN is proud to offer the Quest Smartwatch at an attractive launch price of just Rs 3,999. The smartwatch is available for purchase on the official company website, leading e-commerce platforms, and all leading retail outlets.