Women's safety is a critical issue in India due to a lack of awareness among the key stakeholders. Promoting the cause of women's safety through video security technology is our initiative to sensitize people about women safety-related issues and develop consensus among the critical mass for better outcomes. Women have the right to be free from violence, harassment and discrimination. Removing the barriers of an unsafe environment can help women fulfil their potential as individuals and as contributors to work, communities and economies.

Understanding Women's Safety Issues
Women's safety involves strategies, practices and policies, which aim to reduce gender-based violence (or violence against women), including women's fear of crime. However, the safety and security of women and children in the country are of utmost priority for the Government. There are adequate laws and provisions to ensure safeguarding women at home, offices and society. There is a critical need to create awareness on women's safety-related issues to change the mind-set and sensitize people.
Video Security Technologies
Women's Safety is a major concern and adequate steps should be taken by the state and all the stakeholders. In the case of women's safety, video security solutions are the most effective deterrent to crimes. It has a proven track record of the prevention of crimes against women. In case of attack or harassment of women, proactive video security can help the victim in real time.
The security industry has developed many video security products, Smart Home Cameras, IoT Mobile Applications, GPS based tracking solutions, Smart Poles, Emergency Call Boxes, Panic Switches and systems to help the cause of women safety. There are many smart security solutions and app-based IoT devices available for women's safety.
Security on the Go: As an extension of traditional video security into wireless transportation environments, mobile onboard surveillance systems offer both analog and IP solutions (Video security Cameras, Mobile DVRs and NVRs) to ensure women's safety while travelling. Designed for the harsh environmental challenges of vibration, dust and varying temperatures, the systems feature proven performance and keep forensic evidence for situations.
Should an incident be reported that requires investigation, system operators can access footage wirelessly via cellular networks, directly from the mobile video recorders, and view any recorded footage instantly in a monitoring centre. The records can also be exported to law enforcement agencies for further investigation. Additionally, abnormal driving behaviours can be detected by onboard network cameras and drivers can be alerted in real time, protecting women and co-passengers from potential incidents.
Smart home Cameras: With the latest Smart Home Camera, users get the full suite of functional security features like two-way audio, motion detection, and remote viewing, plus advanced features including a built-in AI processing chip for accurate human shape detection, and proprietary colour night vision technology that effectively shatters previous limitations inherent in night-time security footage. Smart Home cameras are an effective tool for women's safety in home environment.
Smart Pole: Smart Poles for Smart Infrastructure solution is a very useful security system to aid women's safety in public areas (IT parks, Campuses, Public Spaces and Transport Terminals). The solution uses cutting-edge Hikvision technology to secure people while keeping them connected while they are on the move for work or travel. In this challenging world, Smart Poles offers better safety and security solution to keep our public areas more secured during the day and night from the women's safety perspective. It is mainly applied to the scenarios of school, square, tourist attraction, hospital, supermarket gate, market, station, parking lot, etc.
Video Security Cameras: The latest Video Security Technology enable cameras to produce colourful videos, even in extremely dimly lit environments. When using a conventional camera with infrared lighting for night monitoring, people, vehicles, or other important objects are blurry and blend into the background, making it difficult to identify details. Colour-related information is crucial for many scenarios and is a great asset for data and analysis. It bolsters the cause of women's safety.
The latest Video Security cameras supported by AI technology, are engineered with an upgraded Deep Learning algorithm, which analyses live video streams and label them as "human," "vehicle," or "other events. Those labelled as human and vehicle will trigger alarms for security staff, while other events such as raindrops, animals, or the movement of foliage, for example, will be drastically disregarded. The result is a striking reduction in false alarms – now with an accuracy approaching 98%. In this way, security personnel can focus on genuine security issues and take action. Additionally, related videos are automatically sorted by categories for easier search. These advanced cameras can aid the cause of enhancing women's safety through video security technology.

Video Security as a Deterrent and Investigation Tool

A criminal investigation on women safety incident can be thought of as a series of questions: who was involved in an incident and how any offences were committed, etc. Video security cameras may be useful in answering at least two of these questions: what happened and who was involved. A good-quality recording could potentially allow investigators to watch an entire incident unfold in detail, providing information about the sequence of events, the methods used and the entry and exit routes taken by the offender. Even if this is not possible, video security may be useful in corroborating or refuting other evidence of what happened, such as witness testimony. Recordings may also provide information that investigators can use to contextualise other evidence.
Images can also be used to identify potential witnesses. In order for video security cameras to be useful in answering investigative questions, certain circumstances are required.
The Way Forward
Women's safety technology awareness needs to be developed among working women and peer groups. Video Security Technology can proactively help women in safeguarding them from the evolving threats in their living and working environment.
---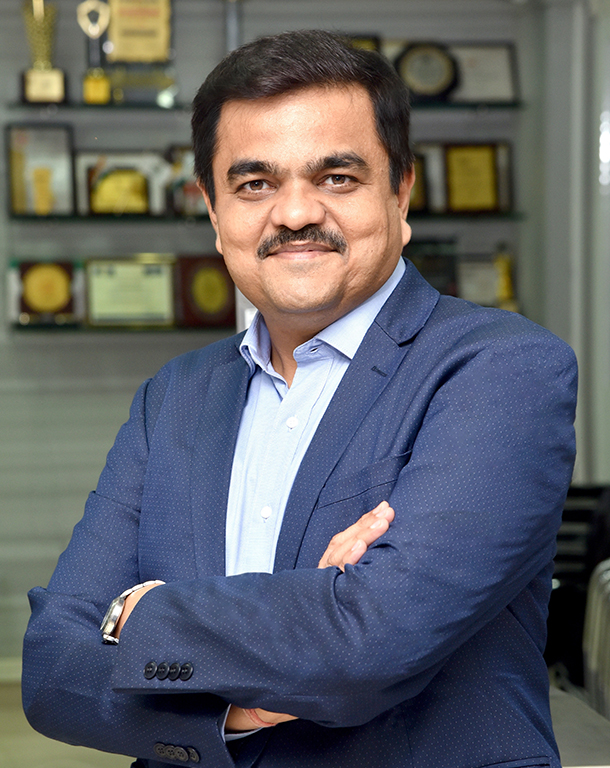 This feature was authored by Ashish P. Dhakan, MD & CEO, Prama Hikvision India Pvt. Ltd, India's leading video security solution provider.