NETGEAR introduces a new addition to its Orbi line. The Orbi 863 Series builds on the award-winning Orbi 850 Series by future-proofing the best seller with a 10Gb Ethernet port, supporting multi-gig internet connections; upgraded antenna design for greater Wi-Fi performance, and a bundled year of NETGEAR Armor, providing homes with an automatic shield of security against internet threats across every connected device.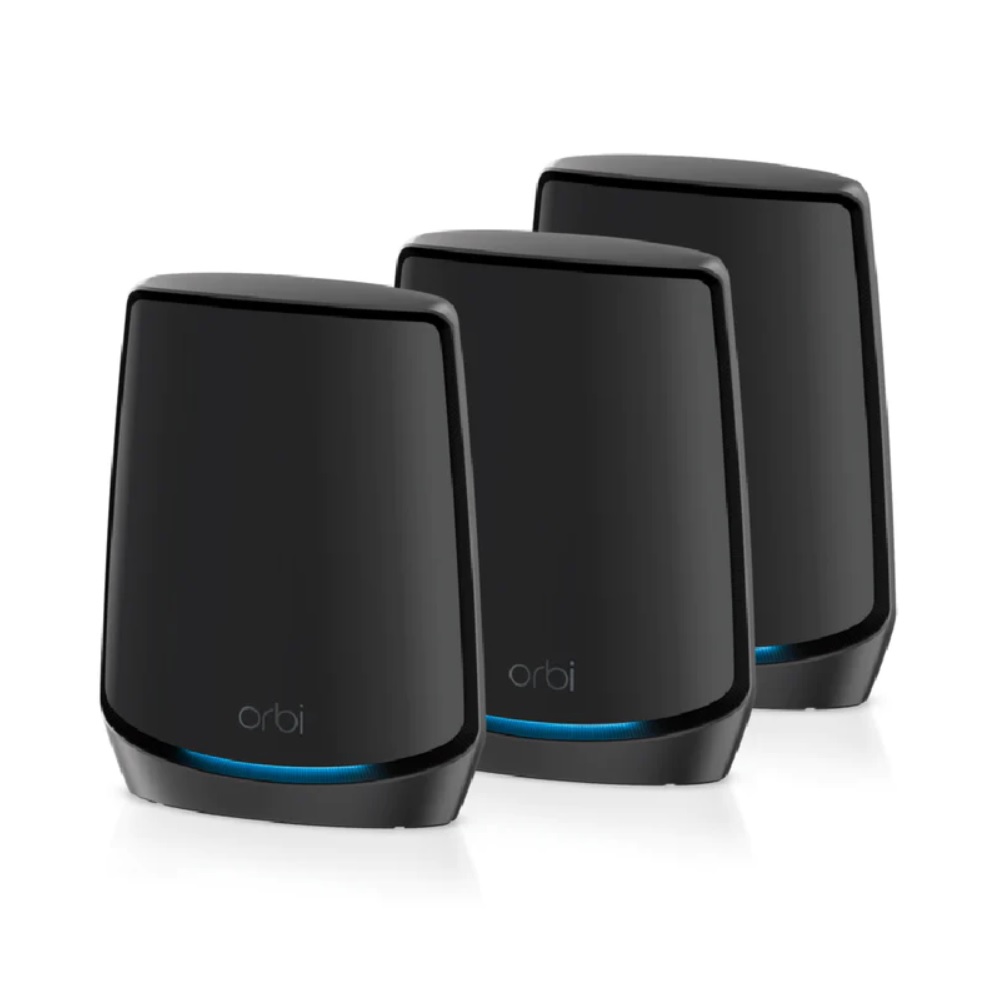 The Orbi 863 mesh systems is designed to keep connections strong and running at maximum speeds in every room without slow-downs or buffering, providing families the bandwidth to address household demands even when simultaneously 4K/8K streaming, zoom conferencing and Wi-Fi calling from a bedroom, basement or outside in the yard. The new Orbi RBK863 3-pack Wi-Fi Mesh System provides up to 8,000 sq. ft. of coverage with up to 6Gbps Wi-Fi speed1 and support for 100 devices operating at the same time. This coverage can easily be expanded with additional Orbi RBS860 satellites.
Marthesh Nagendra, Country Manager India, ME & SAARC, NETGEAR "The past few years have seen huge changes to internet usage spurred by the pandemic, including a dramatic increase in just about everything from home – working, shopping, learning, and socializing. As Internet Service Providers enable faster multi-gig internet speeds, up to 10 Gigabits per second, and hackers create new sophisticated cyber-attacks, high-performance and secure Wi-Fi become imperative. The all new Orbi 863 is a great addition to our existing lineup designed to deliver superior Wi-Fi, higher incoming Internet speed of up to 10 Gigabit, supports an increasing number of devices and much more. On top of that, we couple it with one of the industry's best internet security protection services to help customers to secure all their home Wi-Fi connected devices, including laptops, phones, tablets, speakers, cameras, baby monitors, TVs, light bulbs, light switches and more."
NETGEAR's Armor is built into the router as a comprehensive security solution to monitor activity going to and from the Internet, protecting computers, security cameras, baby monitors and other IoT devices, flagging external threats while eliminating the need for multiple security subscriptions or software. Additionally, it provides on-the-go protection and VPN for phones and laptops. Armor acts as a strong and effective "front- and backdoor lock" to any home network.
Pricing and Availability:
The Orbi RBK863 Mesh System and satellites are now available for pre-order in a limited-edition black color, which complements any home decor. The system will be available in the market at a price-point of INR 114,999 through authorized NETGEAR stores and partners.