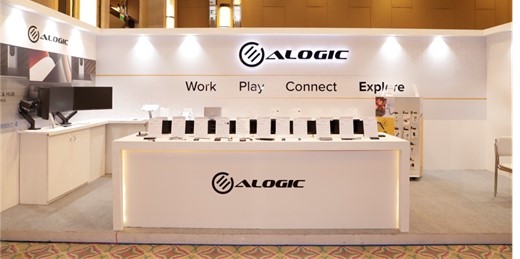 Alogic attended the 2-day CMDA expo 2022 held at Hotel Conrad, Pune, along with the company's regional distributor Aptel office care. During the two days, Alogic displayed its range of products, with primary focus on docking stations, USB-C hub, adapters, converters, wall charger, charging cable, stands and audio video cables. According to the company, the event received positive feedback from the visitors about the products as well as Alogic's representation during the event.
"CMDA was the first official exhibition for Alogic in India, and it gave us good learning of Indian partner requirements. This will help us to offer them more customised offerings for a more suitable end-user solution. We were delighted by the response we received at our stall and the praises we received for our products. Further holding on to those beliefs, Alogic will make sure we maintain the same class and worry-free business opportunity for our partners." said Suresh Balaji, Country Head, Alogic India.
The company was also awarded the 'Premium IT Peripheral Brand of 2021' by NCN in collaboration with CMDA at their Channel Partner Summit and Awards 2021.
"We are thrilled and blessed to accept this prestigious award. Alogic has always been a determined company, and we aim to deliver our customers the best premium products achievable. We aim to simplify our customers' life while also offering them a product they can proudly showcase around." said Alogic's spokesperson.
The award ceremony was held in Pune on May 6, 2022 and was attended by delegates from different Industries and channel partners alike. The award function had various categories acknowledging the best of the brands.