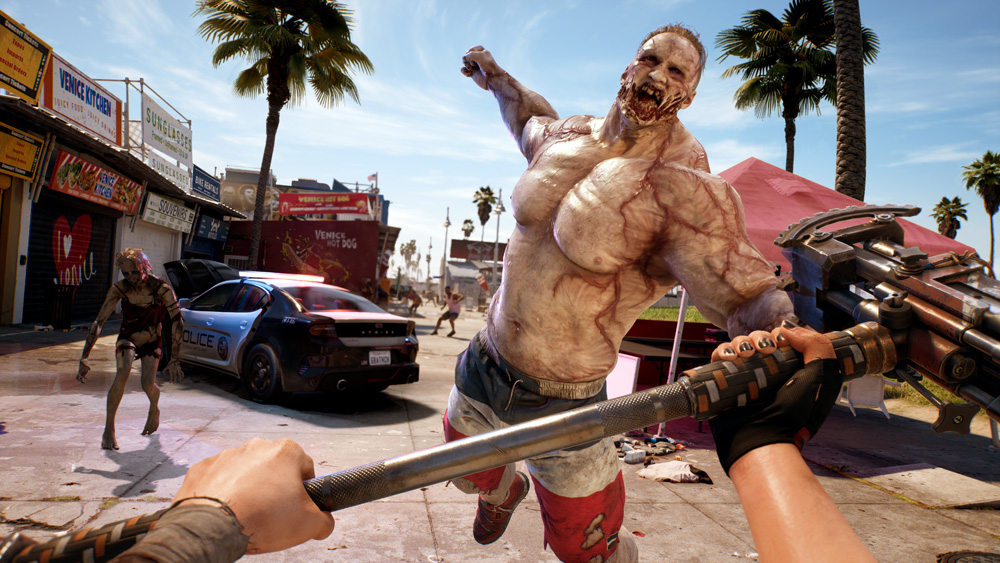 HELL Yeah!
Prices vary; PC, PS4, PS5, Xbox One, Xbox Series X|S
The development journey for Dead Island 2 has not been easy. Announced in 2014, the game saw multiple developer changes with Deep Silver finally settling with its own Dambuster Studios four years ago. The zombie-filled adventure is set to release later this week and we got an early copy to see if the sequel was worth the wait.
Set in Los Angeles aka HELL-A, the flashy town is now the insane playground of flesh-eating zombies and slayers who paint the town red by killing the undead. You start as one of the immune slayers and depending on who you choose (out of the six slayers) at the start of the game, you receive some unique abilities. You cannot change the slayer once you start the game, so it's better to go through their abilities before slaying zombies around the streets of Bel-Air or house-hunting in Beverly Hills.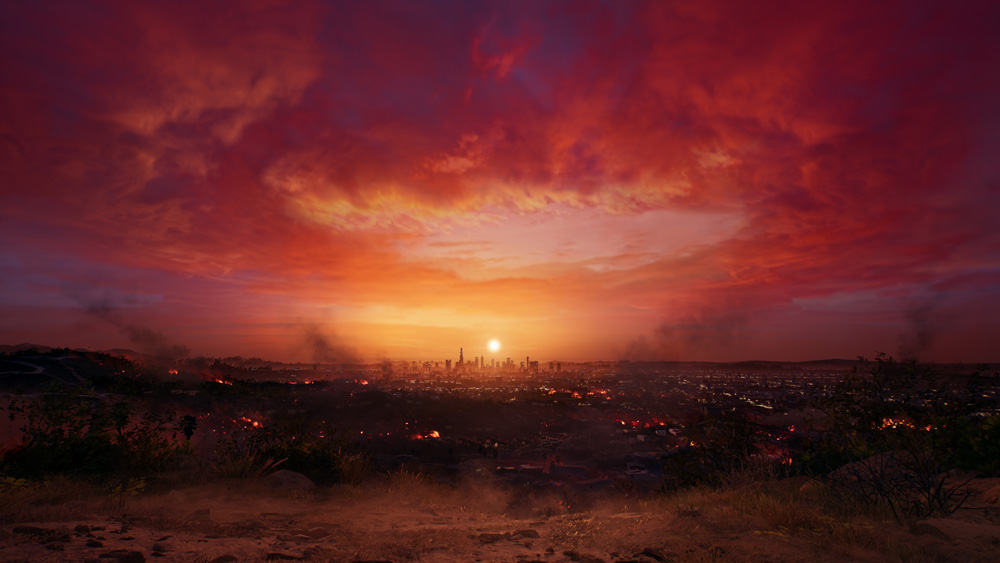 Dead Island 2 is all about slaying. Sure, there's a story and quests that you need to do to advance the game but let's be honest, dismembering some zombies in unique ways is why everyone wants to play Dead Island. The game focuses on combat and while you get access to guns later in the game, melee combat is where Dead Island 2 shines. Scattered throughout the map, you can use almost anything to kill the biting zombies. Right from a broken piece of timber to a pipe to even Wolverine-like claws, there are a variety of weapons at your disposal that will turn them into a pulp, in a matter of seconds. The weapons, however, come with a durability bar, which can be restored at the workbench, spread throughout HELL-A.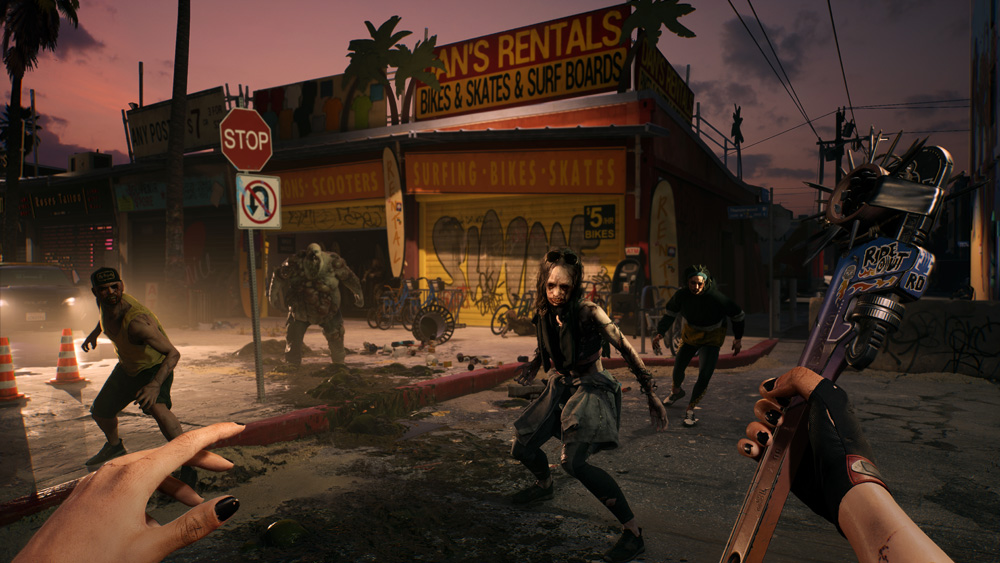 Workbench can be used to repair weapons, mod them to enhance their effectiveness or customise curveball weapons. Some curveballs include stinky blood that can attract zombies to it, shurikens to throw at them or plain ol' pipe bombs for instant karma. The supply of curveball items is endless but it comes with a cooldown time. However, our favourite way to slay a bunch of them is to take advantage of the environment. Pouring water on the livewire or a battery will electrocute zombies or add fuel to the fire to create an explosion. The combat possibilities are endless and it depends on how you choose to tackle the undead – with force or strategy.
You can even upgrade your playstyle with different skill cards that can be earned by completing quests or scavenging from zombies. The activated card gives different power and abilities that help in combat.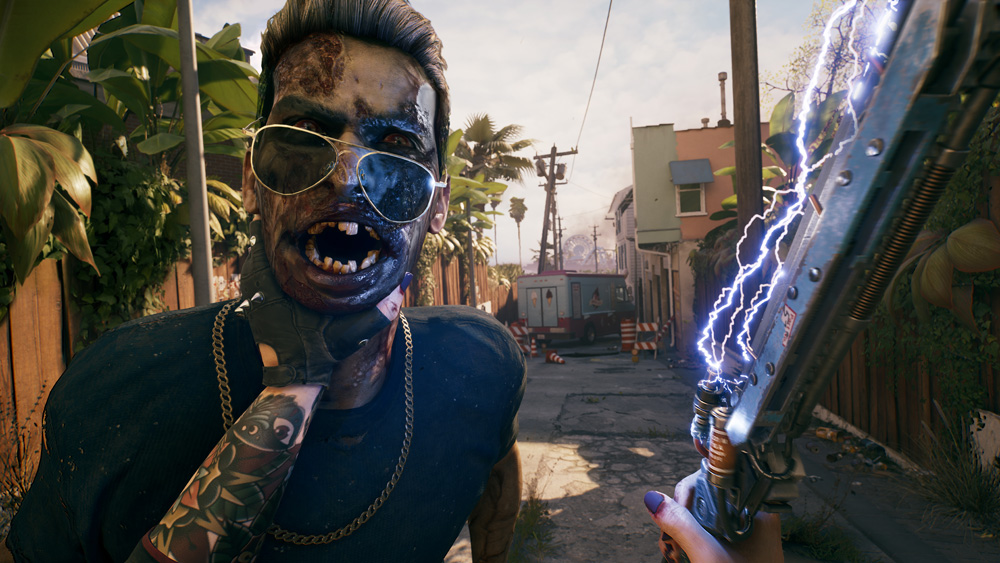 The hellish version of Los Angeles is very well-designed. The abandoned villas to the iconic beaches and hotels show how badly riddled Los Angeles is with zombies. But it's the gory graphics that sets Dead Island 2 apart. Zombies getting maimed, revealing of the body innards after quick strikes, beheadings and even smashed skull graphics feel a bit over-the-top but oddly satisfying.
Having said that, we experienced some glitches in our PS5 playthrough but nothing that would hamper the playing experience. Besides, a launch day patch should fix most of the issues.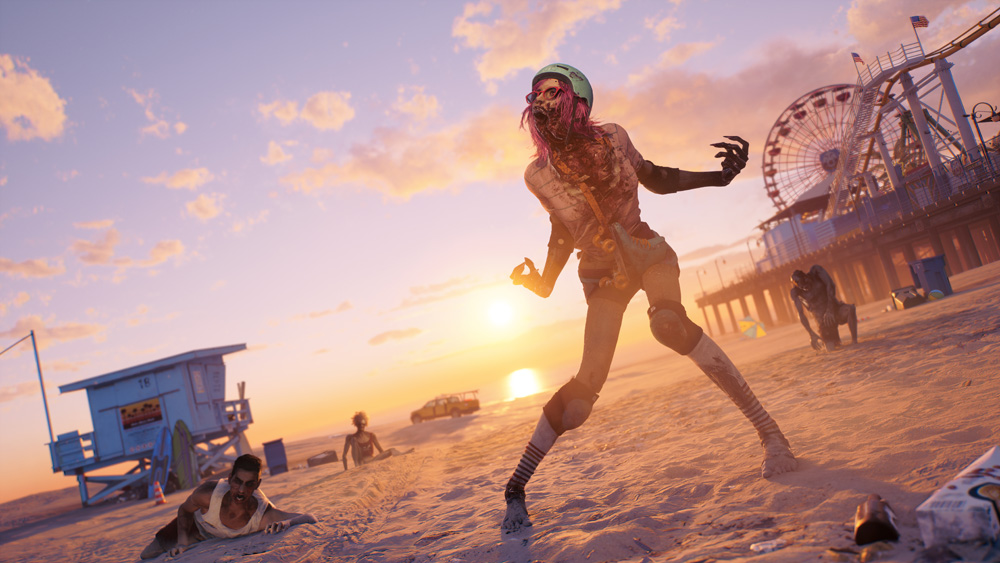 Dead Island 2 is a little different than other zombie-centric games. It does not take itself seriously, which is evident with the over-the-top action and dark humour sprinkled throughout the game. Some might even feel the gameplay is repetitive but frankly its wash, rinse, repeat formula coupled with gory graphics is what makes Dead Island 2 work.
---
WE'RE IMPRESSED Gory graphics, combat
WE'D IMPROVE Repetitive gameplay
THE LAST WORD Dead Island 2 will fulfil your mindless zombie-bashing itch