ViewSonic's M1 and the M1+ projectors had won an iF Design award, and now the company has made significant upgrades on them and launched their next-gen ultra-portable projectors, namely, the M1_G2 and the M1+_G2, at very competitive prices. These projectors can be taken anywhere, whether on a family getaway or important business meetings which need an impactful presentation. Let's see what each projector is made up of.
The M1_G2 Ultra-Portable LED Projector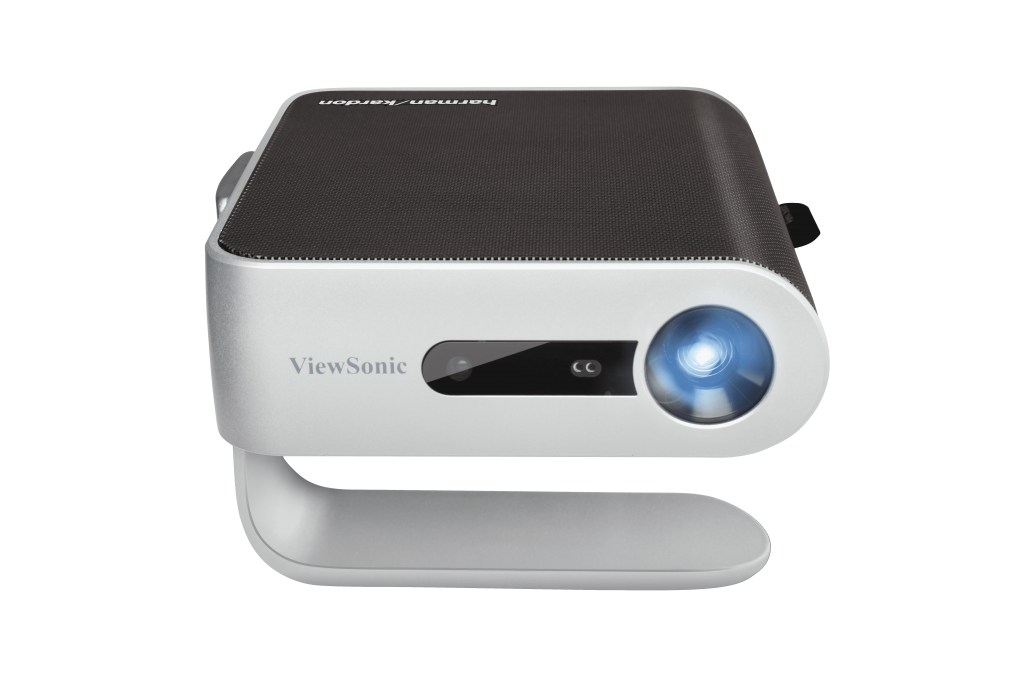 This lightweight projector weighs less than 1 kilogram, and comes with a LED light source which has a lifespan of up to 30,000 hours. The M1_G2 is equipped with stereo Harman Kardon speakers which will fill up the room with the sound and the projector also has a 1.2 throw ratio that enables users to view their content emphatically, even in small spaces. The M1_G2 has a smart stand that enables a simple 360-degree setup while doubling as a lens cover. When the lens is uncovered, the projector powers on to full brightness almost instantly.
The M1_G2 costs Rs. 58,000.
The M1+_G2 Ultra-Portable LED Projector
Like the M1_G2, the M1+_G2 also comes with a built-in battery, a LED light source with a lifespan of up to 30,000 hours, Harman Kardon's stereo speakers, and a smart stand doubling as a lens cover. Connectivity-wise the M1+_G2 is also integrated with Wi-Fi and has a USB Type-C port as well, which allows users to project content directly from their smartphones, laptops, or tablets.
The M1+_G2 is priced at Rs. 68,000.
With upgraded features and innovations, we have developed the newly launched projector which is a successor of M1 and M1+. We are excited to expand the award-winning M series bringing the magnificent experience to our end-users delivering a big-screen cinematic experience at home or wherever they go. We are expecting to gain similar momentum as we observed for our earlier M- series projector," said Mr. Muneer Ahmad, AV Head, ViewSonic India.
Both the projectors are available from this month. For more information, please visit this page.