FUJIFILM unveil its one-of-a-kind smartphone printer Link series across the country. These smartphone printers are connecting the new-age generations to traditional ways of preserving memories. Moreover, you can easily personalize prints through its dedicated app Instax Biz in just one tap. When combined with Instax cameras and Instax smartphone printers, Instax Biz makes the printing experience seamless.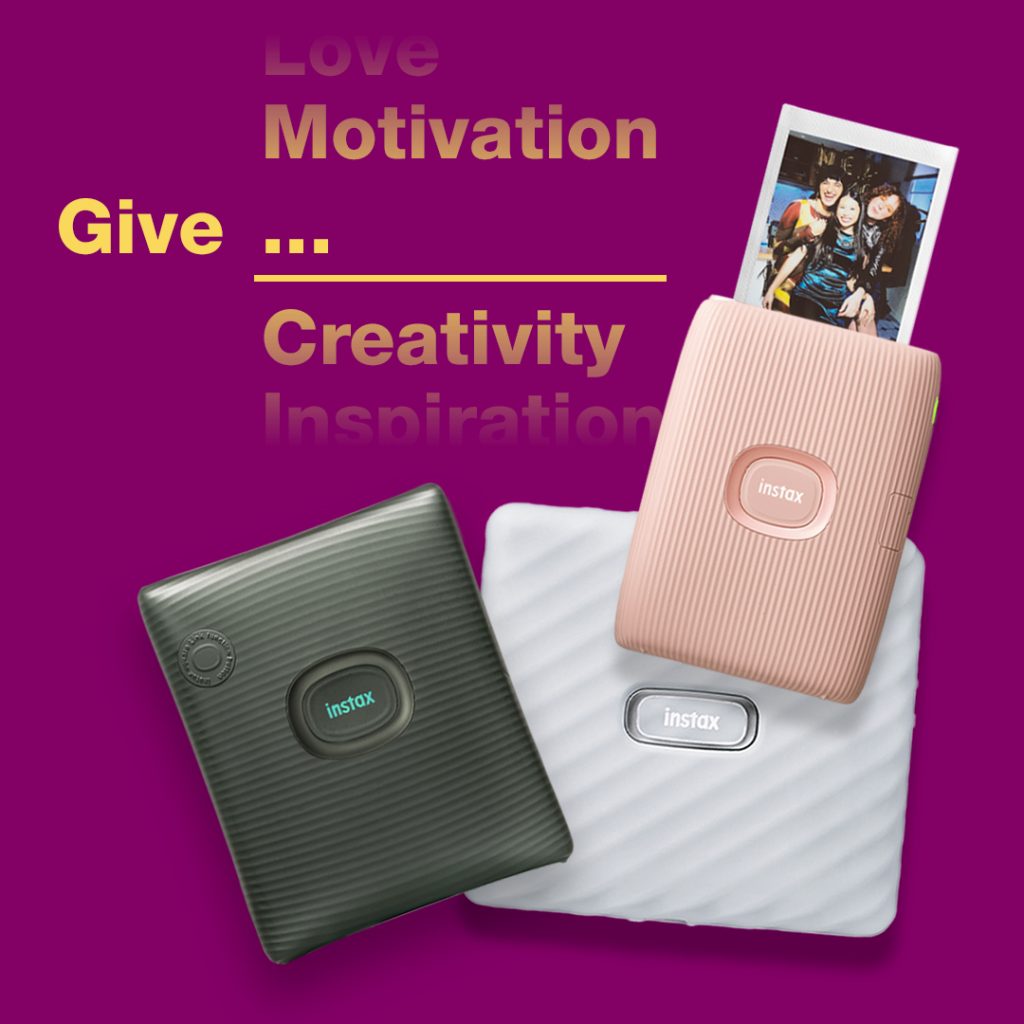 Speaking about the pioneer smartphone printer Link series, Mr. Koji Wada, Managing Director, FUJIFILM India, said, "India is a rapidly growing market, whether it is consumer electronics or photo printing market and we aim to convert it into an opportunity to grow further. Our Instax division has already garnered a myriad of admirers across the world, be it cameras or smartphone printers, and now with the launch of our smartphone printer Link series, Fujifilm wants to delve deeper into the Indian market and aims to capture the minds and hearts of Indian consumers. Fujifilm stands for innovation and this series of smartphone printers will allow users to preserve memories instantly in the most innovative yet simple manner."
Mini-Link 2 is a sleek smartphone printer compatible with card-sized instax film available in three colours- pink, white, and blue. The instax mini-Link 2 offers endless creative possibilities such as sharable messages as a printable QR code and drawing with various brush types and colours.
Mr. Arun Babu, Head of Digital Camera, Instax & Optical Devices Business, FUJIFILM India, opined, "In the ever-evolving market of smart technology, Fujifilm is committed to delivering cutting-edge products like Link smartphone printer series that enhance the user experience and elevate the art of photography. These smartphone printing innovations are the culmination of years of research and development tailored to smoothen consumers' experiences by providing them instant access to their beloved memories in the form of printed images. We have just simplified the printing process in the most effective manner by making it portable enough to be connected to a smartphone. We are sure that the introduction of the Fujifilm smartphone printer series Link will pave a new roadmap to smartphone printer usage in India."
With the SQUARE Link smartphone printer, you can print your images in just 90 seconds. Available in two colours White and Green, the smartphone printer is versatile in style, easy to carry around and comes with a rechargeable battery making it perfect for long shoots or vacations. It features advanced AR functions like 'Add special FX and Add Doodle' among others and the facility of super-imposed messages with INSTAX Connect.
The Link Wide smartphone printer is the ultimate option. This printer is capable of printing smartphone-clicked images on a wide format film (86mm x 108mm) which is twice the size of the regular card-size instax print. It allows users to take advantage of the series' largest print size for printing smartphone images, be it a group shot or a landscape photograph.It is compact and lightweight to use and comes in two colours: White and Gray.
The Link printer range starts from Rs. 10,999/ (street price)