Hikvision has launched its new TandemVu PTZ camera range, which integrates PTZ and bullet camera capabilities into a single unit. The cameras allow security teams to continue monitoring large areas with no interruptions, while simultaneously zooming in to monitor specific security incidents that occur.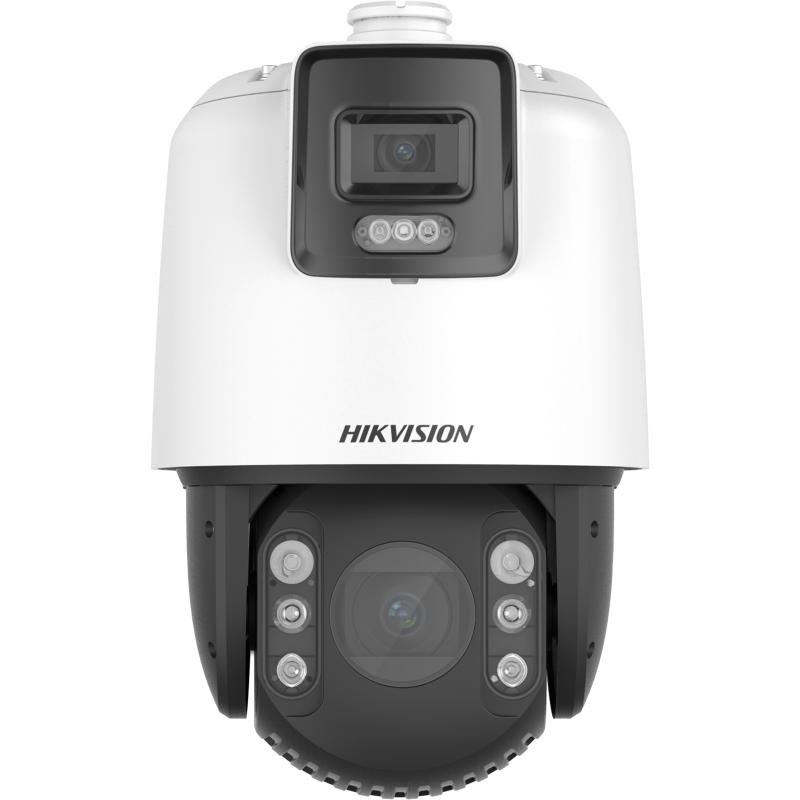 The cameras provide high-definition imaging with 2 x 4MP lenses and a super-wide view of 180°. Its bullet unit features Hikvision's ColorVu technology, which provides full-colour imaging, while its PTZ unit employs Hikvision DarkFighter technology that enables HD colour images down to 0.0005 Lux. Engineered with AI, the cameras can differentiate between moving objects such as falling leaves, heavy rain or animals. They can also, reportedly, differentiate between vehicles and people and use smart linkages to check on trespassers as they move within the PTZ coverage. The cameras boast of advanced security, owing to its AI chipset that allows deep learning algorithms available for complex scenarios, including automatic number plate recognition (ANPR), facial recognition and multi-target-type detection, among others. They use sound and light alarms that warn would-be trespassers before they enter a site or building. Hikvision reports that the cameras reduce installation, configuration and maintenance costs.
The latest devices have been grouped into two product families viz. the SF8C series and the SE7C series. The SF8C series provides two bullet lenses with 180° panoramic view, come with ColorVu technology, incorporate AI algorithms and offer 42x optical zoom capabilities. The SE7C series features one bullet lens, come with ColorVu and AcuSense technologies and support up to 32x optical zoom.