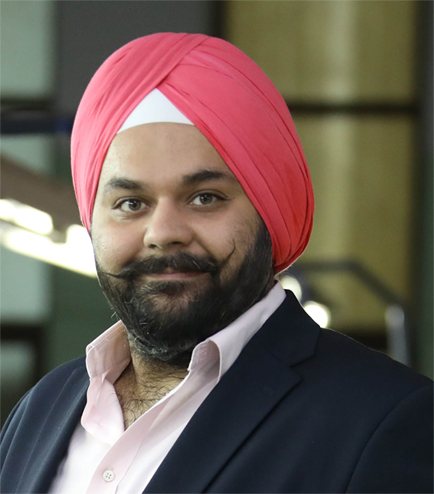 The world is slowly coming out of the Covid-19-induced slump and businesses are all set to shore up their investments with the post-covid demand in focus. In a conversation with T3 India, Avneet Singh Marwah, Director and CEO of Super Plastronics Pvt Ltd, A Kodak TV Brand Licensee, reveals the company's plans and strategies ahead.
---
2020 was a forgettable year for most due to the Covid 19 pandemic and the subsequent lockdown. However, it has also been a year of technology and OTT content penetration and also forceful adoption of technology for a good majority. Could you give us a glimpse of how the lockdown period turned out for Kodak TVs and SPPL?
Once the relaxation was announced during the Lockdown 3.0, Kodak HD LED TV resumed sales through Amazon and Flipkart in orange and green zones across the country while 80% of the demand came from cities in red zones. We saw this as an opportunity to start supply in selected areas. We prepared our factory to resume work once the government had approved. We had enough stock to cater to the demand for up to a month keeping in mind the guidelines for sales in the red zones as soon as the government deems it fit.
Kodak was the first company to start manufacturing and began to sell once the lockdown was lifted. Currently, we are delivering to 13000-14000 pin codes. In the meantime, we have installed human sanitization machines and stringent social distancing norms for employees, to deliver safe and hygienic products to the consumers. Television is no longer a non-essential commodity in the traditional sense. Resuming TV sales in orange and green zones, was the start of the journey to overcome the economic slump and we assure all our customers that our products follow stringent safety protocols and are hygienic. Despite the coronavirus pandemic, Kodak TV India has recovered 65 percent of its sales after resuming operations due to the growing 'Make in India' sentiment and its aggressive pricing.
What were the major takeaways from the lockdown period for the company?
We saw that people had started to shift to OTT apps, and a big TV screen only enhanced the experience of watching content over smaller screens like a laptop, phones, etc. We saw an increase in the rating of viewerships in India, which broke all the records. The demand for smart TVs grew, as malls and shopping complexes were closed, eCommerce played an important role and offered huge discounts to further support sales. The growing demand for Made in India products further fuelled this demand and there was a lot of pent-up demand from the lockdown period. We were the first TV manufacturing plant to open after the lockdown, and had a ready inventory to meet this demand, and continued to serve over 15000 pin codes in India.
Now that the markets are opening up, how do you plan to leverage the continuing work-from-home and learn-from-home scenarios to expand the business?
One of the biggest disruptions for the TV industry has been A.I. We are working with the Android team to streamline more Indian languages in Google Assistant. I feel the new U.I will be a voice command, as the biggest screen of your home will be now connected to your smart home devices. We will now be developing new televisions keeping work-from-home in mind. Apart from the content, the TVs will be business-tool–friendly as well. The main concept is our customers can work in the daytime and in the evening our customers can enjoy their favourite OTT content.
What major technological innovation do you foresee in the near future that is most likely to revolutionise the IoT space in India? And how has SPPL geared up to drive this?
In 2020, we focused on expanding our manufacturing capacity and market presence with an investment of Rs 500 crores. Now, we will be expanding our IoT investment so we can continue to give competition to phone brands that are entering into the TV category. With the new pipeline, we are confident that we can capture more than 10% of the market share by end of 2021.
As a person who has been at the forefront of the Make in India initiative, could you list out the challenges you faced in making this a success?
We are practicing Make in India for the last 30 years, one of the biggest challenges we have faced is the misdeclaration by other manufacturers and brands. That has always resulted in a price war and unhealthy competition. But from few months, the government has started to act upon it due to which month on month GST collection had increased and made new records. The ease of doing business was again a major challenge. Only top business houses were granted permission but today everything has become online. It is an equal playing field for everyone. Value addition is still the biggest challenge for India to compete in the global market. We must increase our value additions up to 70% from 15%, we need more raw material factories.
Could you elaborate on the service facilities you offer for Kodak TVs and the customer connect initiatives you have in place?
Currently, we have more than 550 service centres across India, giving installation and service in more than 18000 pin codes. In tier one, two, and three cities, the SLA is less than 48 hours and in tier 4 and rural areas, it is less than three working days.
What other technology initiatives and innovations can we hope to see from SPPL in 2021?
In 2021, we are investing 300cr in the R&D centre to focus on IoT technology which will be A.I. enabled to further accelerate the Make in India initiative of Google Android TVs. Kodak TV is making televisions that can be used as a one-stop platform for work-from-home in the morning and smart TV in the evening. By end of 2023, there will be more than 1 million smart home devices available in the Indian market to connect with Kodak Android TV.
Kodak is trying to build up an ecosystem under Atmanirbhar Bharat, this will focus on developing and innovating technologies for Android TV in India. Kodak TV will have a first-mover advantage, not only for the domestic market but we can compete globally.