AIWA, the well-known consumer electronics brand, launched its new range of hi-fi speakers under the premium MI-X series and the SB-X series which are designed to fulfil the requirements of audiophiles and music enthusiasts. With a style signature of their own, these speakers also appeal to consumers who look for luxury and high quality. These speakers also come with high power rechargeable batteries and can be used indoors and outdoors.
MI-X450 PRO ENIGMA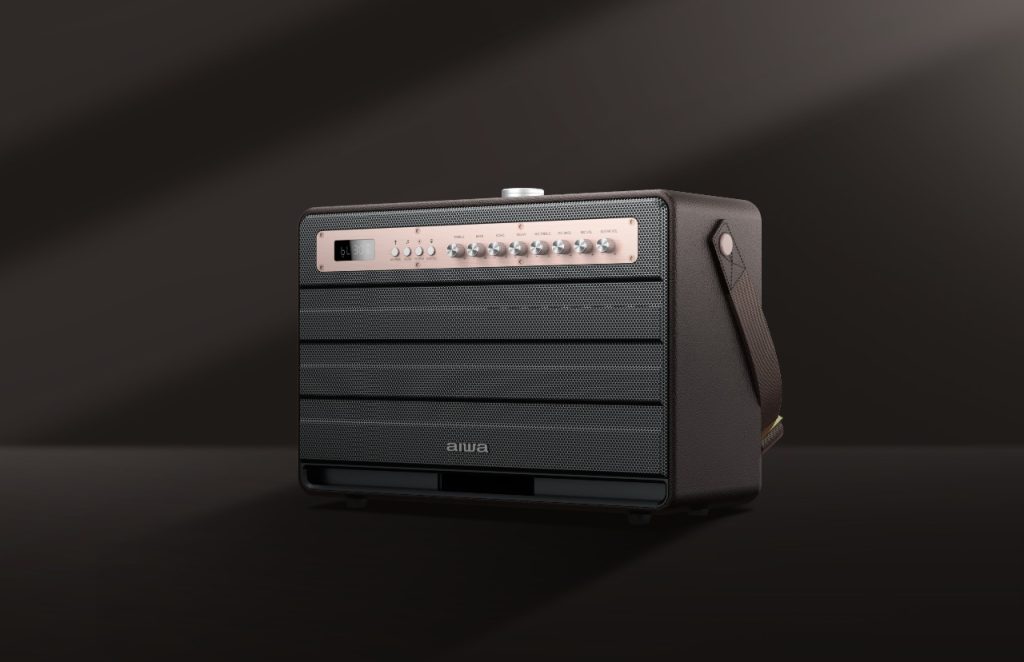 In its appealing retro style, the MI-X450 Pro Enigma is equipped with a triple-driver set-up, and is compatible with Blutooth v.50. In addition to a built-in Li-ion battery, the MI-X450 Pro Enigma speakers support a frequency response of 50Hz to 15KHz. Users can enjoy the full might of the speakers as they deliver distortion-free sound at maximum volume. The MI-X450 Pro Enigma also consists of two wireless mics and has separate controls for them to regulate the echo, bass, treble, and volume.
The MI-X450 Pro Enigma are priced Rs. 59,990.
MI-X 150 RETRO PLUS
This speaker is deemed to reflect "AIWA's best sound-first philosophy". The MI-X 150 Retro Plus is equipped with high-quality and high-efficiency amplifiers – class H & AB and Dual-link Technology that significantly improves audio quality.
The MI-X 150 Retro Plus costs Rs. 24,990.
SB-X350J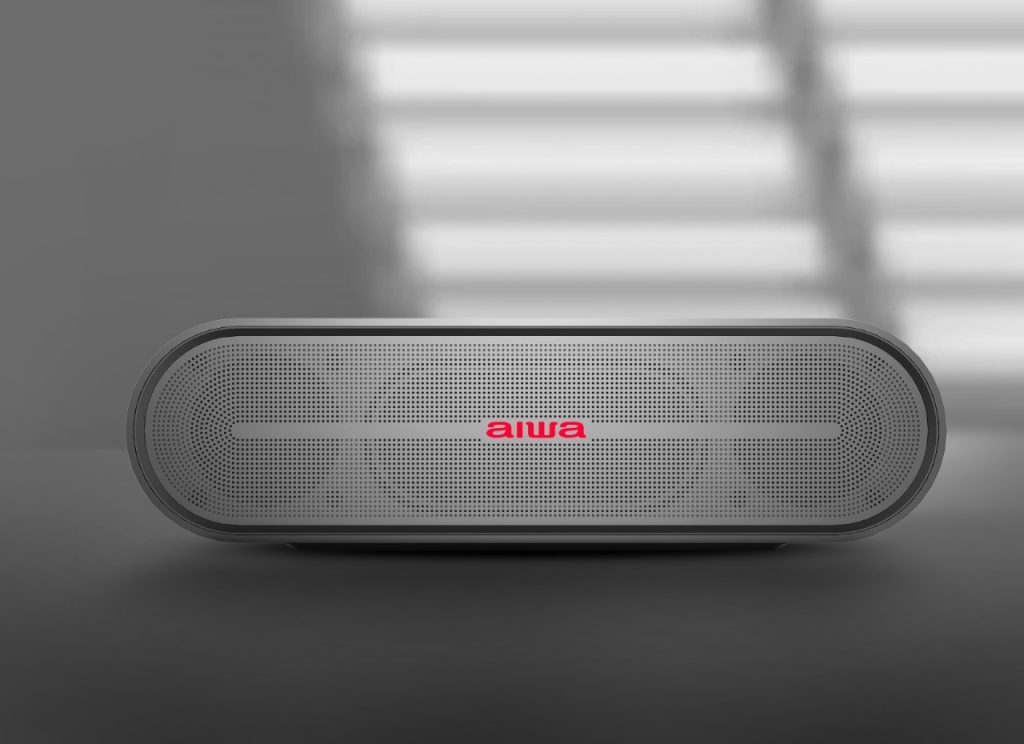 The SB-X350J is a high-performing desk speaker with Qualcomm aptX HD which also supports 24-bit output through Bluetooth v5.0. The SB-X350J has 2 passive bass radiators (front and back) for even distribution of sound. Along with a Type-C charging port, the speaker also comes with two custom designed 40mm active audio drivers. The SB-X350J is built of solid oxidized Aluminium which gives a premium look and the speakers also consists of a LED battery display, a control panel, and a 3.5mm AUX port.
The SB-X350J costs Rs. 17,990.
SB-X350 A
The SB-X350A comes with two opposite-facing bass radiators, along with a Type-C and USB-IN port. The SB-X350A delivers an immersive cinematic experience and it, too, has a solid aluminium build and a stylish look. The SB-X350A packs 40 watts of power and like the SB-X350J, it has TWS Multi-Link technology to give synced audio playback from multiple speakers for a surround sound experience.
The SB-X350A is priced at Rs. 19,990
SB-X30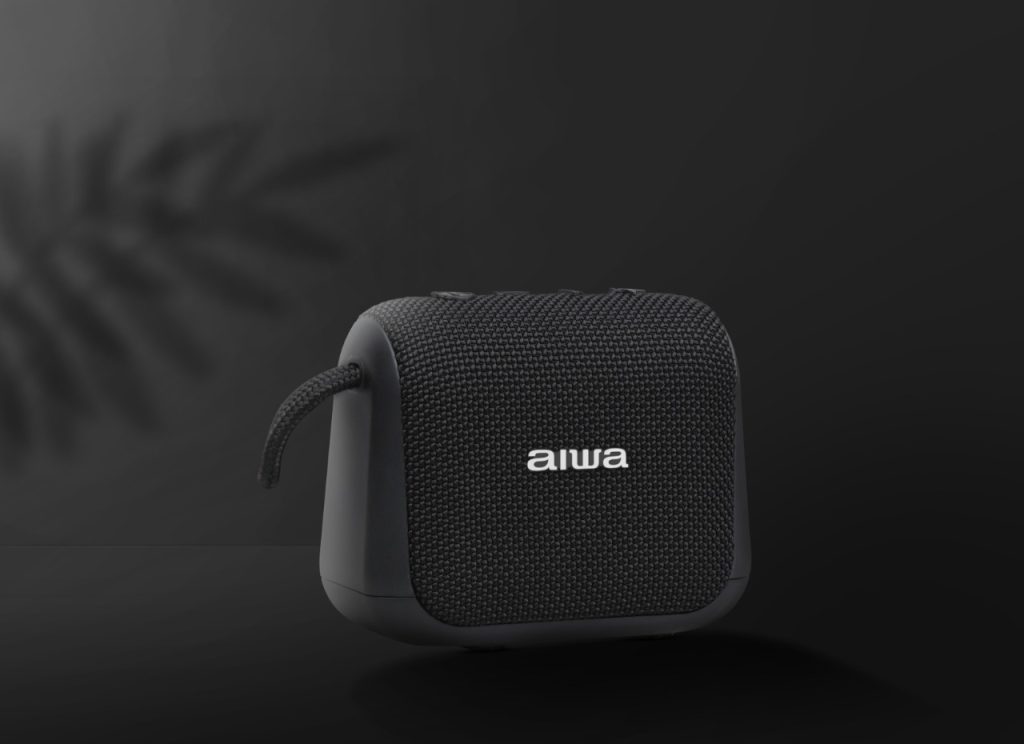 Cheapest of all the new releases, SB-X30 is equipped with a 1200mAh rechargeable battery and offers a tremendous 15 hours of playback time. The SB-X30 also comes with a steel carabineer buckle which enables it to be hooked onto bags and belts. This lightweight speaker has Hyper bass and a built-in mic for phone calls hands free function.
The SB-X30 costs Rs. 2,799.
At the announcement for the new range, Mr. Ajay Mehta, MD, AIWA India, said, "We are happy to announce the new standard in luxury acoustics, from Aiwa Japan with the range introduction today, of the MI-X Series and SB-X series. AIWA is known for providing the best music experience for 70 years, since 1951. With this launch the music enthusiasts and audiophiles across India are in for something really special! The series will deliver an amazing experience with an enhanced sound and Luxurious quality. Additionally, with the range we expect to increase our market share significantly. The India market has always been very special to AIWA and with these devices, we hope to soon see AIWA as the "brand of choice."
These new speakers are now available on Amazon, Reliance Digital Stores and across AIWA's retail partners in India.