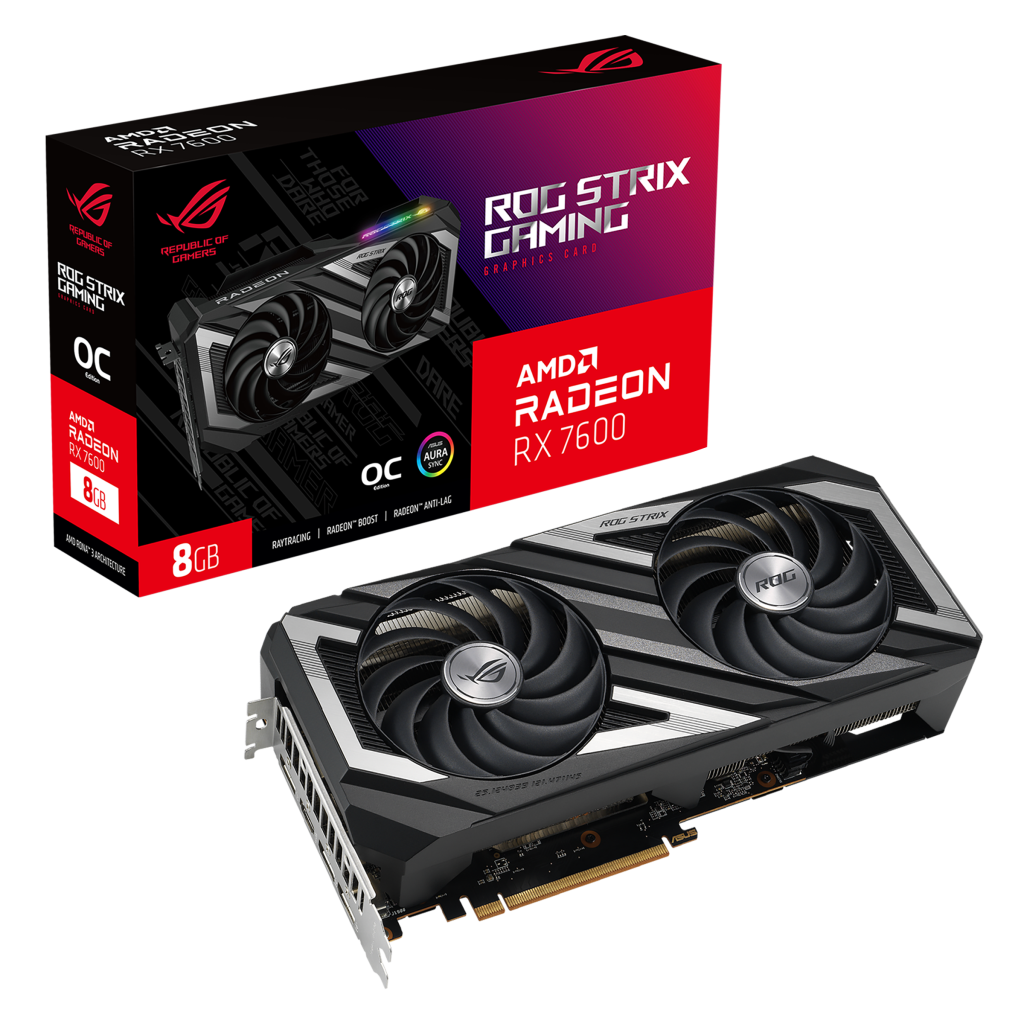 Are you ready to embark on an affordable yet epic gaming journey like never before? Say hello to the ASUS ROG Strix Radeon RX 7600 OC Edition 8GB GDDR6 graphics card, a masterpiece designed to redefine your gaming experience. Let's dive into what makes this gaming beast a true marvel.
Cutting-Edge Cooling Technology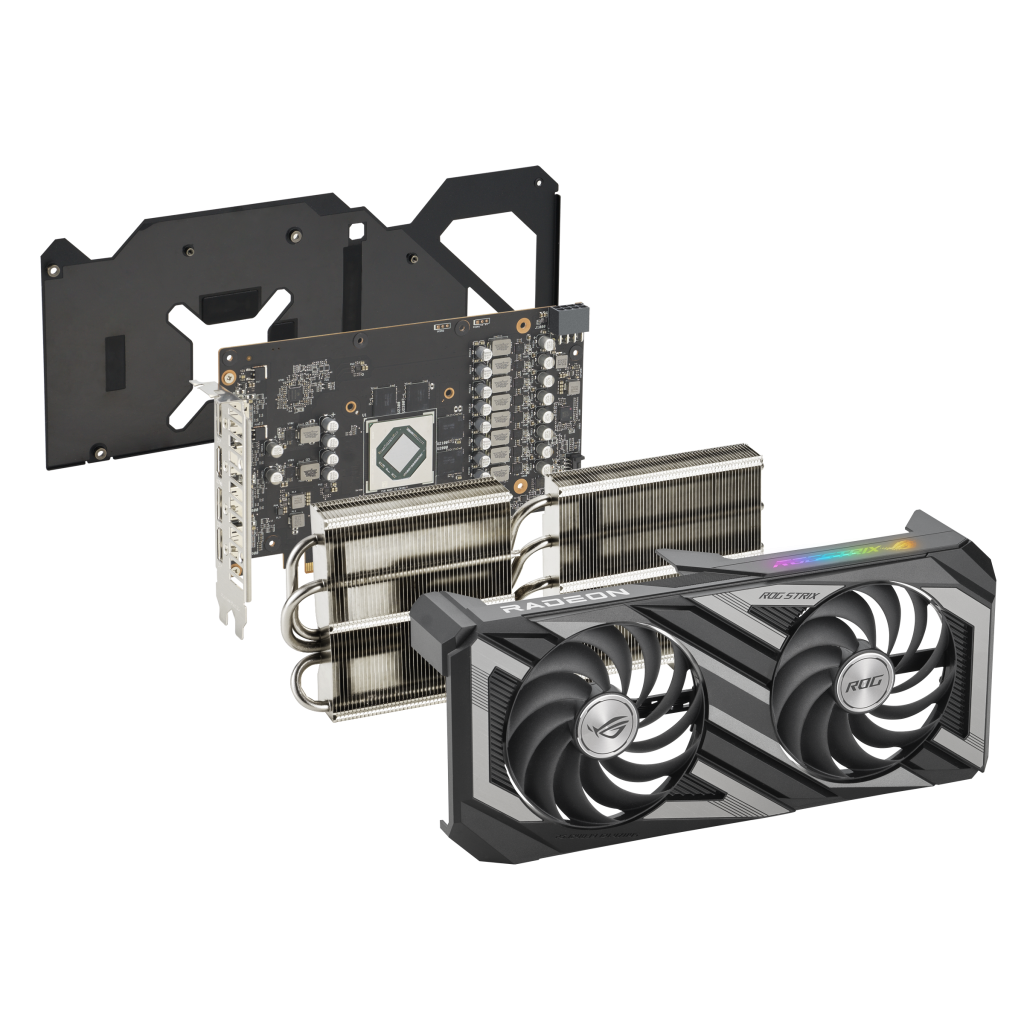 The ASUS ROG Strix Radeon RX 7600 OC Edition boasts an innovative cooling system that keeps your gaming PC running at peak performance even during intense gaming sessions. Equipped with Axial-tech fans and optimized heatsinks, this graphics card ensures efficient heat dissipation. The Axial-tech fans feature a unique design that increases airflow and reduces turbulence, keeping temperatures in check. Say goodbye to overheating and hello to extended gaming sessions without a hitch.
Aura Sync Support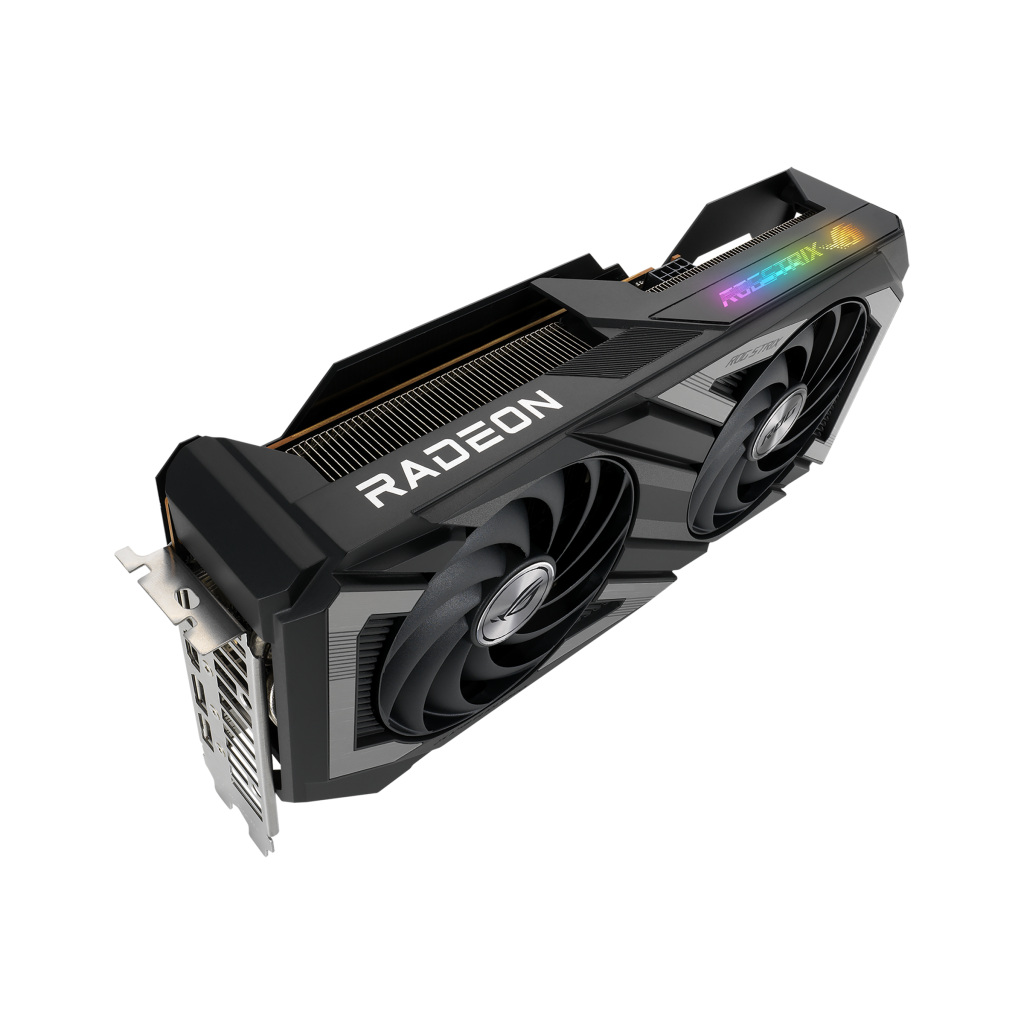 It supports Aura Sync support which lets you customize RGB lighting on the ROG Strix Radeon RX 7600 OC Edition to match your personal style. With a myriad of colours and effects to choose from, you can create a visually stunning gaming setup that's uniquely yours.
Intuitive Software for Sustained Performance
ASUS and AMD understand that every gamer is different and this is why we get powerful software tools like ASUS GPU Tweak III and AMD HYPR-RX. In its third iteration, GPU Tweak III has been fine-tuned to be even more intuitive and feature-rich. Core functions are now front and center and with the easy-to-use user interface, users can see GPU temperature, clock speeds in realtime and even overclock the settings with just a click.
The ROG Strix Radeon RX 7600 OC Edition also supports AMD's HYPR-RX software that helps to elevate the gaming experience. It helps to reduce lag intelligently controlling the queuing of CPU work ahead of GPU and upscales the game graphics and boosts framerates with AMD's FidelityFX Super Resolution (FSR).
Unrivalled Gaming Performance
All these features are unworthy if the graphics card cannot deliver its true purpose. Good thing is that ROG Strix Radeon RX 7600 OC Edition is a formidable card for 1080p and 1440p gaming. With settings maxed out on 1080p, the ROG Strix Radeon RX 7600 OC Edition delivered a consistent fps in fast-paced titles like Apex Legends (160fps), Valorant (200fps), Overwatch 2 (210fps). Titles like God of War gave us a respectable average of 80 frames per second and all-time favourite GTA V hovered around 120fps.
Starfield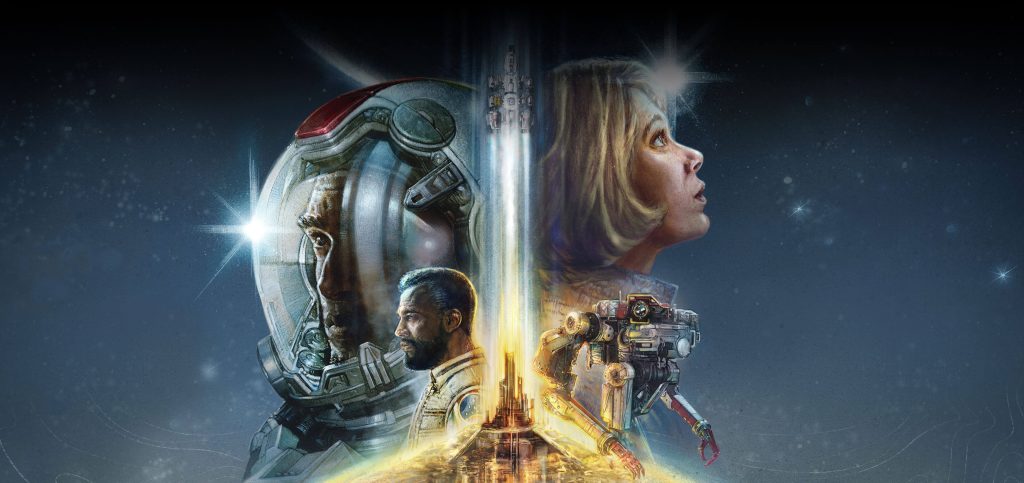 As if the ROG Strix Radeon RX 7600 OC Edition wasn't enticing enough, ASUS and AMD are offering the Starfield game with every purchase. Get ready to explore the vastness of space in Bethesda's ambitious game and embark on interstellar adventures like never before.
In conclusion, the ASUS ROG Strix Radeon RX 7600 OC Edition is a gaming powerhouse that combines innovative cooling, customizable aesthetics, and cutting-edge software tools to deliver an unmatched gaming experience. Elevate your gaming rig to new heights and prepare for a gaming adventure like no other with ASUS.