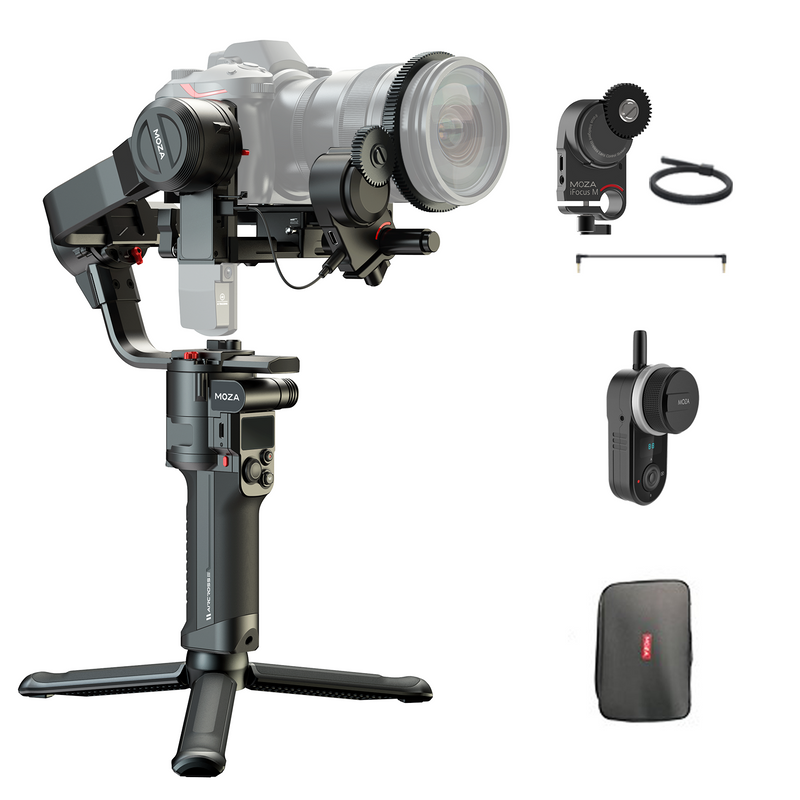 Nikita Distributors recently announced a range of product releases, expanding their portfolio.
Their latest additions include Godox Parabolic Softbox Kit (68/88/128/158), Samyang 135 mm f/1.8 Sony Mount lens, Moza Aircross 3 Professional kit, Vanguard Vesta 8320M (monocular), Vanguard Vesta TB 204 AB/CB (tripod), Vanguard VEO HD2 (binocular), Vanguard VEO ED 1050 (binocular), Nisi Enhance ND 5-9 stops 77 mm (variable ND filter) and Viltrox EF Z2 (adapter).
The Godox Parabolic Softbox Kit comes in 3 different sizes (88/128/158) and incorporates a quick-release system for rapid setup and breakdown. Its key features include reflective silver interior, soft diffusers, fabric grid and compatibility with a range of products using the adapter.
The Samyang AF 135 mm f/1.8 FE telephoto lens delivers an 18.9˚ angle of view for full-frame and 12.5˚ for APS-C. Its optical design is made up of 13 elements in 11 groups (1 U-ASP, 2 HR and 3 ED). Reportedly optimised for portraits, astrophotography, landscapes and video shooting, the lens'key features include a focus lock button, custom switch, and focus range limiter switch.
The Moza Aircross 3 is a 3-axis handheld gimbal stabiliser embodied in a compact (folds down to the size of an A4 size paper) and lightweight design with a fast charging battery (integrated with Spark Power Supply System 3.0), OLED UI, a single start/stop/shutter button, metal construction, and manual control. It is reported to support cameras that weigh up to 7 lb, which can be set up in different configurations such as Classic mode, Sling mode and Dual-Handle mode.
The VESTA 8320M is a lightweight and compact monocular, which comes with a PA-60 universal smartphone adaptor and Bluetooth remote control for digiscoping, while the Vanguard 1050 VEO ED is a binocular that features anti-reflection, fully multicoated, extra-low dispersion (ED) glass with phase-correcting coatings on the BAK4 roof prisms. The VESTA TB 204AB,VESTA TB 235CB is a lightweight and compact aluminium and Carbon fibre travel tripod kit that is designed for mirrorless and small D-SLR camera kits.
The NiSi Enhance ND-Vario 5-9 stops 77 mm is a variable neutral density filter that allows users to control depth of field. The nano-coating on its glass surface helps to prevent reflections, glare and repel water and dust. It can be rotated using the side lever and sports a slim frame.
Lastly, the Viltrox EF-Z2 Speed Booster is an adapter that enables a Canon EF lens to be used on a Nikon Z camera body. It comes with a built-in 0.71x optical multiplier and the electronic contacts are gilded with copper. A USB port is provided for firmware upgrades, and a 1/4″-20 tripod socket on the bottom of the adapter allows for tripod mounting.
The above mentioned products are available with all leading photography equipment dealer shops and e-commerce websites, distributed by Nikita Distributors.