Havells India has recently launched its new range of water heaters- Otto and Orizzonte.
Otto:
Otto water heater comes in a unique circular design with colour changing LED indicator that changes colour from blue to amber as the water heats to the desired temperature. It is equipped with various unique features such as shock safe plug, feroglas coating technology and temperature setting know for personalized heating.
Orizzonte:
An AC type digital horizontal model which is designed to be  a perfect fit, even if ceiling height is low. Orizzonte also features a digital temperature display, energy saving, feather touch control panel, feroglas coating technology and a wireless remote controller which just redefines your bathing experience. It also has a timer mode which enables user to set a duration for heating. The Smart Mode in Orizzonte water heater enables setting automatic operation of water heater for auto off and auto on time.
Water heaters involves high temperatures, water, and electricity at the same time. To ensure utmost safety these products are packed with Havells' industry first features like shock safe plug, flexi pipe and free installations, chrome facia puro Turbo DX and colour-changing LED. The 8 Bar Pressure makes these heaters suitable for bathroom and high-rise buildings. The Anode Rod in the heaters protects the tank from corrosive elements and the Incoloy Glass Coated heating element offers superior heating performance with its excellent resistance to corrosion against hard water conditions giving them a longer life.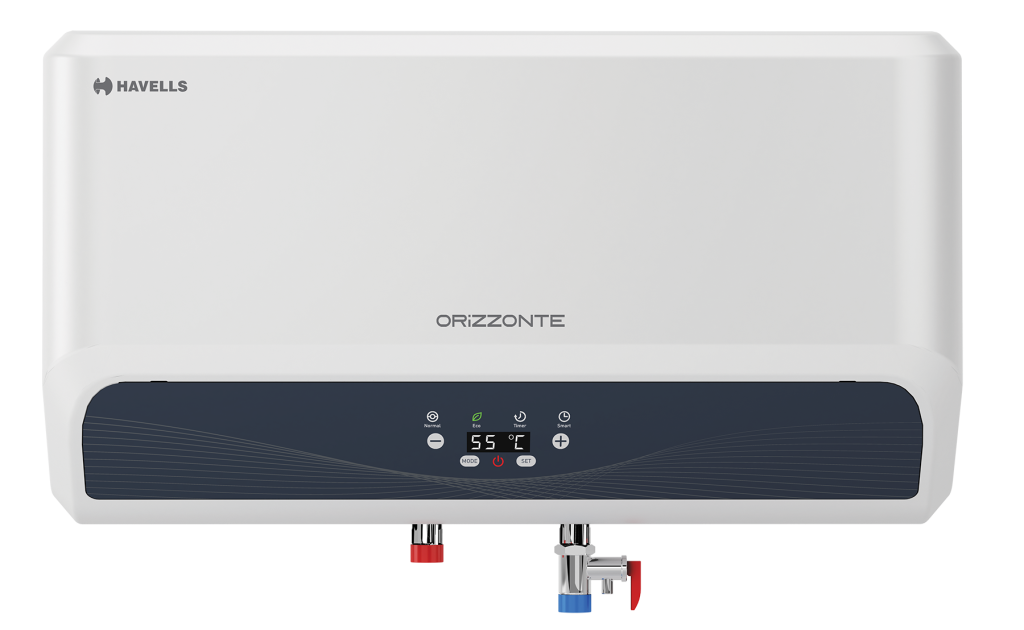 The Otto model comes in three variants of 10 litres, 15 litres and 25 litres whereas the Orizzonte model comes in two variants of 15 litres and 25 litres. Havells Otto and Orizzonte comes with 7-year warranty on inner container, 2-year comprehensive warranty & 4-year warranty on heating element. Otto water heater is available at a price range from INR 17890-INR 21590. Orizzonte water heater is available at a price range from INR 23590-INR 20290. The newly launched water heaters are available across Havells brand shops in India and offline dealers.