Portronics added another digital smart pad to its collection Ruffpad 15M – largest re-writable pad in the series. This device features a large coloured LCD display with a sleek portable design for drawings and notes that you can save with a smartphone app. The Portronics Ruffpad 15M is a huge attempt to help prevent paper wastage by providing a large and coloured display panel with the ability to save and share your work by using a smartphone app.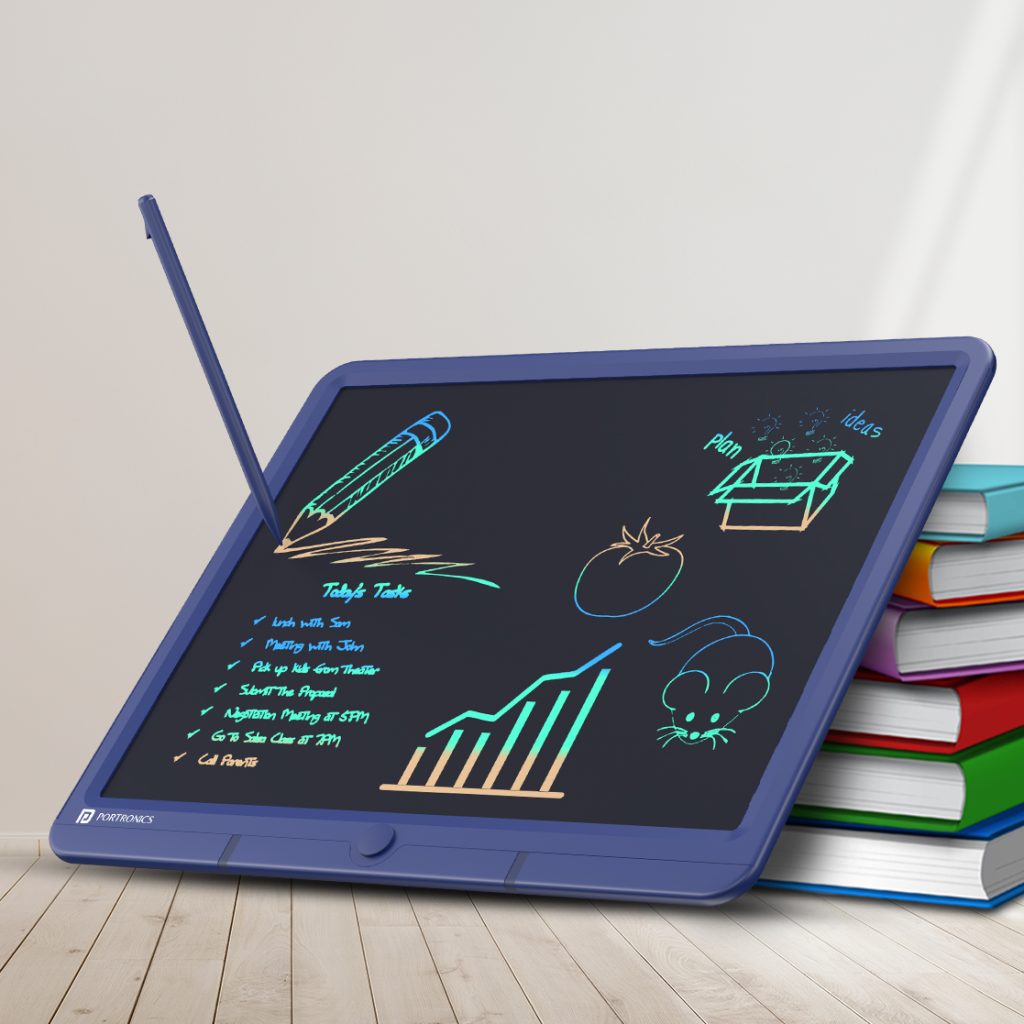 The Portronics Ruffpad 15M is extremely sleek and lightweight making it highly portable to carry along anywhere in your backpack. The pad sports a large 15-inch LCD with multiple vibrant colours that make your creatives fun and lively. A one-tap button upfront is provided for quick erasing, while a smart lock switch on the rear prevents it from accidental erasing. And finally, you can save and share your creativity, or notes on your smartphone by using the Ruffpad App available for both Android and iOS.
Pricing and Availability
The Portronics Ruffpad 15M is available in the market at a discounted price of just INR 1,399 (MRP INR 3,499) backed with a 12 months warranty. Users can buy this gadget from the company's official website Portronics.com, Amazon.in, Flipkart.com, and other leading online and offline stores across India.