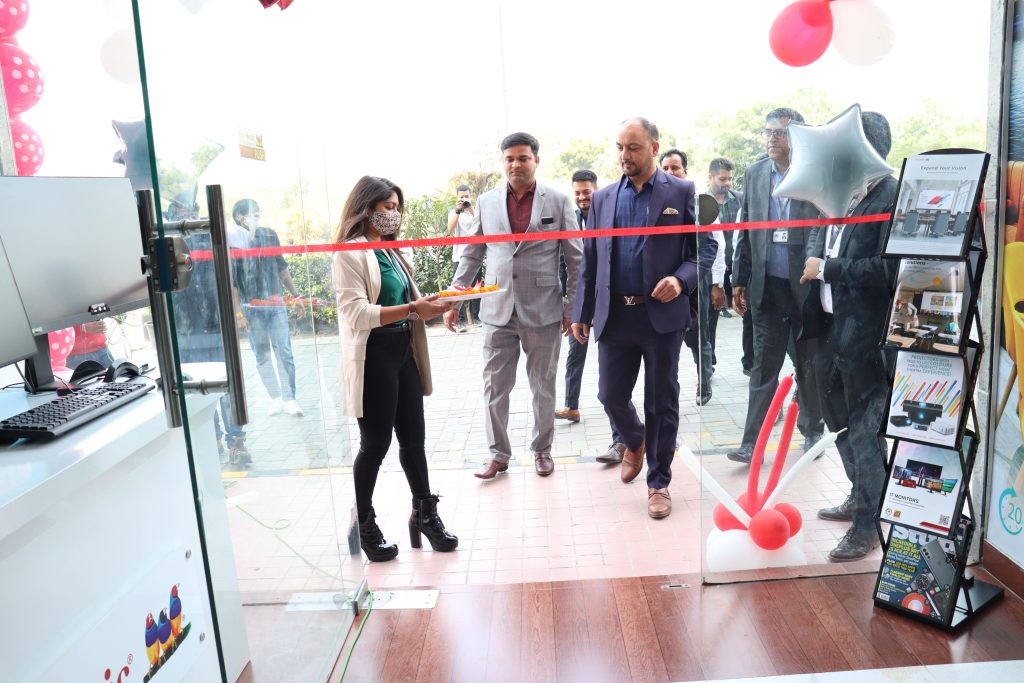 ViewSonic has announced the launch of its first Experience Zone in New Delhi. The Experience Zone aims to provide an engaging and immersive experience to enable users to access all its AV and IT products and solutions. With the launch of its first experience zone in India, ViewSonic has also entered a new segment of LED Video Wall and announced the launch of its All-In-One LD135-151 Direct View LED Display. The company's initial experience zone is divided into three different product ranges and solutions, namely Corporate Zone, Hybrid Learning Classrooms and Entertainment Zone.
Eric Wei, General Manager, ViewSonic – Asia Pacific said, "We are extremely excited to launch our first-ever Experience Zone in India. Our futuristic zone will create an outstanding and compelling experience for our users, exhibiting all our products and solutions. We aim to offer our users an experience of advanced technology, innovations and features embedded in our solutions. India is a key market for us and we understand the diversified needs of our consumers and strive to provide them with our unmatchable range of solutions and services. We are positive that the Experience Zone will help our target consumers make a sound purchase decision. We plan to launch more experience zones in other key Indian market and strengthen our position in the country in the coming year."
The corporate zone showcases all its professional products in one area. Entering a new segment, the newly released LD135-151 is available in 4 different sizes (108", 135", 163 & 216"). Its large screen display is embedded with Gold Bonding Wire, boosts easy installation, operation and maintenance. The zone also included wireless presentation display ViewSonic CDE20 series.
The hybrid learning classrooms will display various products from edtech categories, which aim to help both teachers and students streamline and smoothen the teaching and learning methodology. It will show the new ViewSonic IFP52-A series, on which the teachers will conduct lectures and the recording will be flashed on the student's device at home, using a PTZ Camera. Educators will also make extensive use of ViewSonic's proprietary and integrated software, myViewBoard.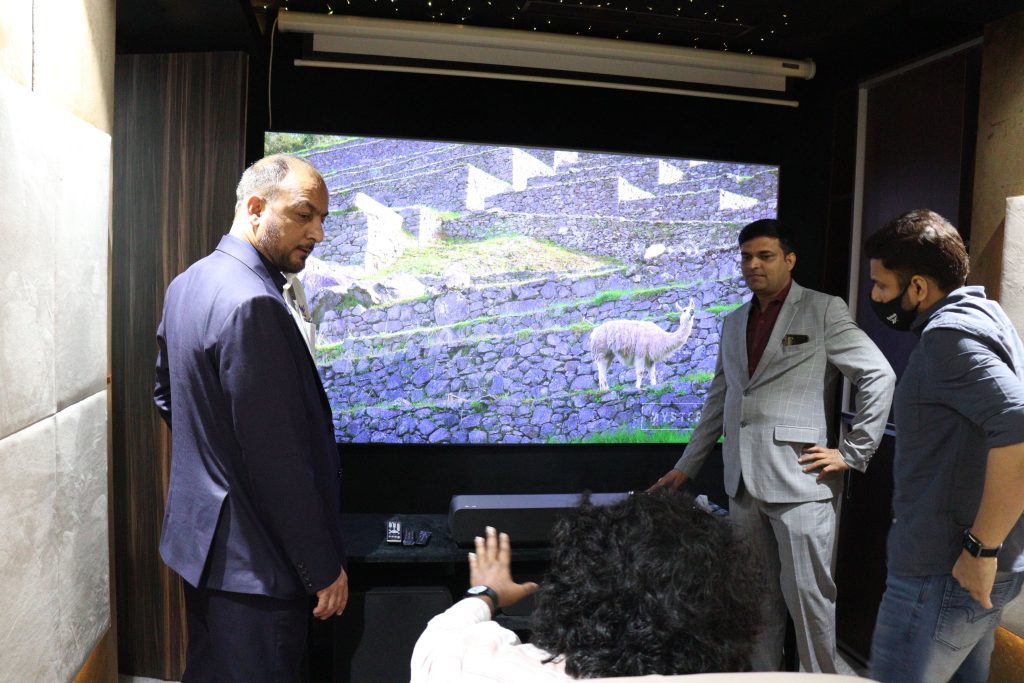 The entertainment zone comes with acoustic room with a recliner and a home theatre system. The site will also showcase their upcoming flagship model X1000-4K+ HDR Ultra Short Throw Smart LED Soundbar Projector along with the X100-4K+ Projector which is equipped with 4K UHD resolution and an integrated 40W Harman Kardon-customised soundbar.
Talking about the launch Muneer Ahmad, Vice President, Sales and Marketing – AV and EdTech at ViewSonic India said, "We are delighted to launch our first experience zone in India, this will enable us to associate with our consumers directly and closely. It not only strengthens our relationship with them but will help in building brand loyalty. We are committed to bringing high-quality products that prioritise innovation and technology. Our newly launched LED Video Wall is one of its kind equipped with best-in-class features and advanced technology, giving a perfect amalgamation of corporate viewing experience. We are also hopeful that our newly launched professional projector will be well received, and our hybrid learning solutions will create a positive impact in the Indian market."
The experience zone will also showcase launches in monitor's segment such as ELITE XG270Q, a 27″ IPS G-SYNC compatible gaming monitor. Additionally, ColorPro Series VP2468a Pantone Validated and touchscreen monitor TD1655 has been included. The zone also showcased other monitors such as VX3211-4K-MHD, used for both gaming and entertainment purpose.
Commenting about the launch, Sanjoy Bhattacharya, Director – Sales & marketing, IT Business, ViewSonic India said, "The launch of experience zone is one of ViewSonic's biggest accomplishment to strengthen our brand position in the Indian market. Giving first-hand experience of all our products and solutions to the users will help us establish ourselves and build a close-knit relationship with our customers. Our display solutions have gained significant momentum in the Indian market with innovative technology and unique features. Our experience zone will showcase our recent monitors, such as ColorPro and ELITE Gaming Monitors. In addition, we will also showcase a new product, 'Pen Displays', inbuilt with software which eases the internal communications in the corporates. With this zone, we are expecting to see more engagement with our customers and expand our reach in other cities."