BenQ unveil its next-generation smart boards, the BenQ Board Pro RP04 and the BenQ Board Master RM04, at InfoComm India 2023, a tradeshow platform for Pro-AV solutions, being held from 25th to 27th October, 2023 at Jio World Convention Centre, Mumbai. These smartboards are India's 1st fully integrated boards with Google Mobile Services (GMS) and officially certified under the Google Enterprise Devices Licensing Agreement (EDLA). This innovative collaboration brings the power of Google's suite of applications and APIs to corporates and educational institutions, enhancing the experiences of business professionals, students, and educators.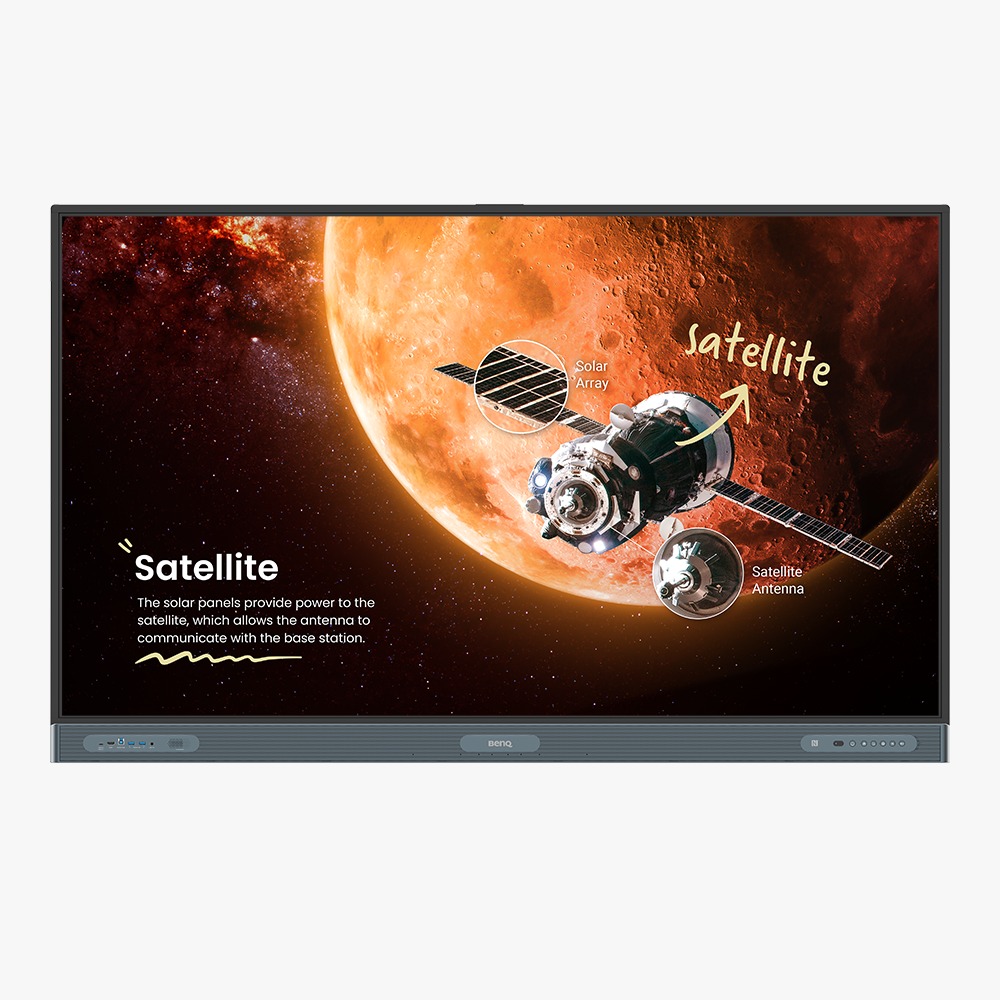 The new BenQ smartboards seamlessly integrate Google services such as Google Drive, Maps, Meet, and YouTube. Google Workspace apps such as Docs, Sheets, and Slides can now be installed and utilized directly from Google Play. These boards also safeguard user data by offering encrypted network communications and proxy-level security options. BenQ also hosts its cloud services on a secure AWS cloud infrastructure. This integration fosters an interactive and collaborative environment in both offices and classrooms.
"Embracing and conceptualising cutting-edge technology is at the heart of what we do at BenQ. The integration of Google Mobile Services into our smart boards marks a significant milestone in revolutionizing the user experience. This partnership not only enhances collaboration but also ensures a seamless and secure digital environment for work and education," says Rajeev Singh, Managing Director at BenQ South Asia.
Additionally, the smart boards come equipped with powerful tools like EZWrite 6, an innovative whiteboarding software, and InstaShare 2, a wireless screen sharing solution. EZWrite 6 enables corporates and educators to conduct engaging sessions and utilize specialized tools, while InstaShare 2 allows up to 9 persons to share and control their screens simultaneously, promoting collaborative work and learning.
Inclusivity is a key focus of the new BenQ Boards, featuring Text-to-Speech functionality for the visually impaired, multilingual translation for diverse language support, and Optical Character Recognition (OCR) to convert images and documents into editable text, aiding the visually impaired in their endeavours.
Jeffrey Liang, President of BenQ Asia Pacific Corporation further highlights the benefits that the smart boards would provide. "At BenQ, we have always been passionate about innovation and these smart boards are our way of furthering this revolution. With powerful tools such as EZWrite 6 integrated into the RP04 and RM04, we are empowering corporates and educators to make sessions fun again, while delivering their messages in the most effective manner. We hope to create stable, progressive learning and work environments and these smart boards are a part of this vision."
BenQ simplifies user and device management with the BenQ Account Management System (AMS) and the BenQ Device Management Solution (DMS), ensuring a seamless transition for institutions already using Google accounts and enabling efficient remote control of BenQ Board settings. In addition to their GMS integration and other features, the new BenQ Boards also offer a number of health-focused features, such as Eyesafe® Certified 2.0 screens and Air quality sensors.
AVAILABILITY – From Jan 2024