itel, unveiled its itel Earbuds T1 Pro. With AI ENC (Environment Noise Cancellation), these earbuds redefine the calling experience by effortlessly eliminating external noise. The itel T1 Pro offer a remarkable 35 hours of playback time on a single charge, delivering a seamless and uninterrupted user experience priced at just INR 849.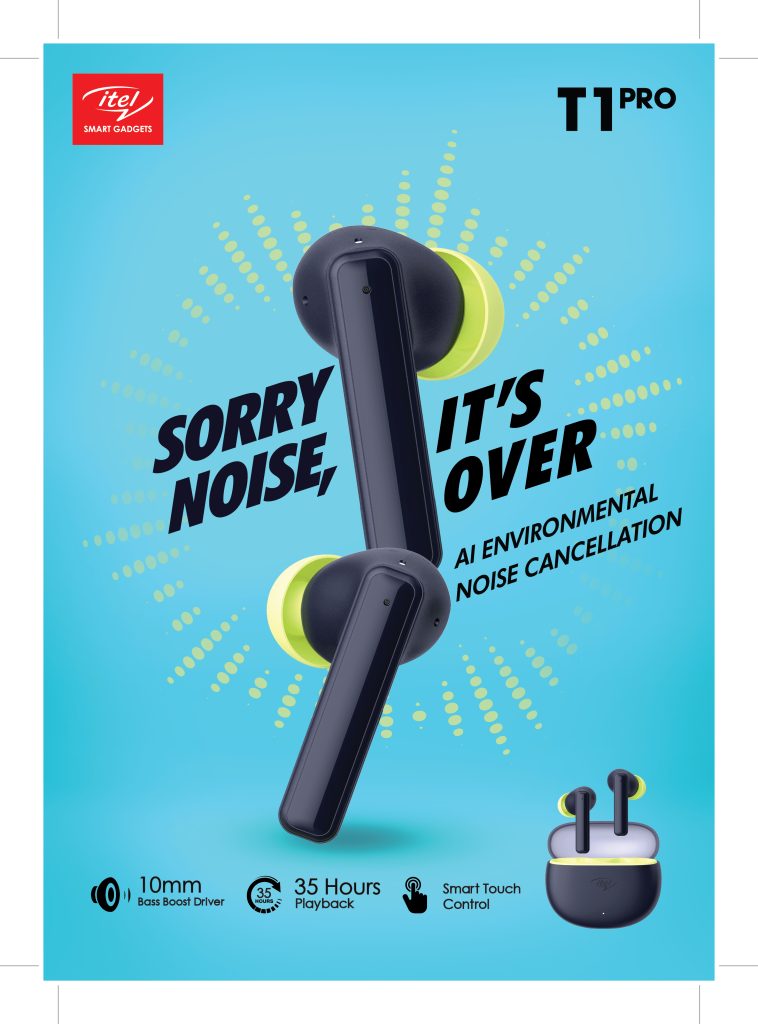 Commenting on the latest launch, Arijeet Talapatra, CEO, itel India, said "The Indian audio device market is growing at an unprecedented rate and the demand for personal audio devices will continue to increase significantly. itel stands as a trailblazer, committed to equipping every individual in Bharat with technology that is not only accessible but also innovative and stylish. The itel T1 Pro Earbuds exemplify this mission by delivering advanced features like AI ENC, long-lasting battery life, and immersive sound. These earbuds are more than just accessories; they are the embodiment of style, performance, and connectivity that cater to the needs of the masses"
The itel T1 Pro earbuds house 10mm drivers that elevate bass to new heights, ensuring an immersive audio adventure combining with powerful sound. These earbuds seamlessly marry style and resilience with their IPX5 water-resistant design, guaranteeing protection against water splashes. The T1 Pro comes with smart touch control providing convenience for the users. Engineered with smart touch control, the earbuds offer users with unparalleled convenience and control over their audio experience.
These earbuds are powered by Bluetooth V5.3, providing consumers to enjoy uninterrupted connectivity within 10 meters (30 feets). Each earbud is equipped with a 30mAh battery, while the charging case boasts an impressive 500mAh battery capacity, allowing for six full charges. Additionally, they support a convenient Type-C charging interface. The itel T1 Pro also features in-ear detection and voice assistance, enhancing the overall user experience.
The earbuds are available at your nearest retail outlets at an impressive price of INR 849. itel T1 Pro comes in Deep Blue and Grey.