JBL has launched a range of seven headsets under the 'Quantum' series that are designed specifically for gaming across multiple platforms. JBL is a trusted brand and known to produce quality audio products and this is its first venture into the gaming-audio market consists of headsets in the price range of Rs. 3,999 to Rs. 29,999.
These seven new headsets are: the Quantum 100 (Rs. 3,999), Quantum 200 (Rs. 5,999), Quantum 300 (Rs. 6,999), Quantum 400 (Rs. 10,999), Quantum 600 (Rs. 16,999), Quantum 800 (Rs. 22,999) and the flagship Quantum One (Rs. 29,999). All Quantum Range headsets are compatible across multiple platforms, namely, PC, Mac, PlayStation, Xbox, Nintendo Switch, smartphones, and VR. They also feature a flip-up or detachable boom microphone with echo cancelling technology which helps with clearer communication by cutting down background noise.
Additionally, each of the headsets is also equipped with the QuantumSOUND Signature technology, through which, as JBL describes it, "players can easily pinpoint incoming fire, hear enemies creeping up from behind or feel the roar of explosive action".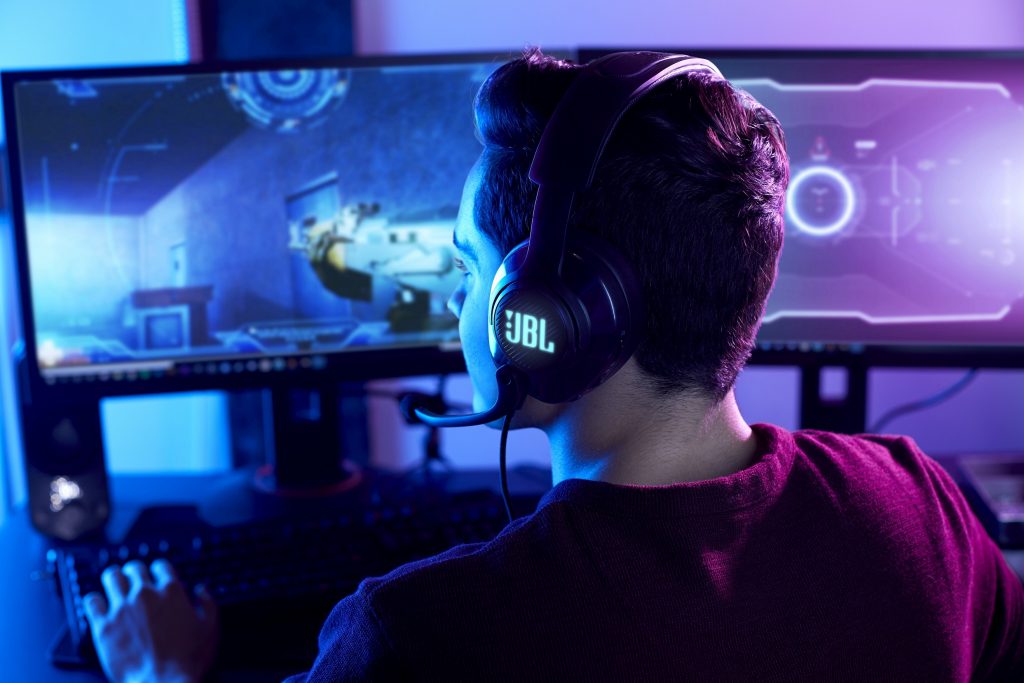 The JBL Quantum ONE, the most expensive of the lot, features the JBL 'QuantumSPHERE 360' technology that uses algorithms and integrated head-tracking sensors to enable gamers to hear enemy movements around them. Meanwhile the Quantum 300, 400, 600 and the 800 feature the JBL 'QuantumSURROUND' sound technology, which provides gamers with an immersive cinematic audio experience through spatial soundstages and height channels.
The Quantum 100, 200, 300, and 400 feature leather-wrapped memory foam ear cushions, while the Quantum 600, 800 and Quantum ONE consist of premium leather-wrapped memory foam cushions. All the features in different headsets are detailed in this helpful chart below: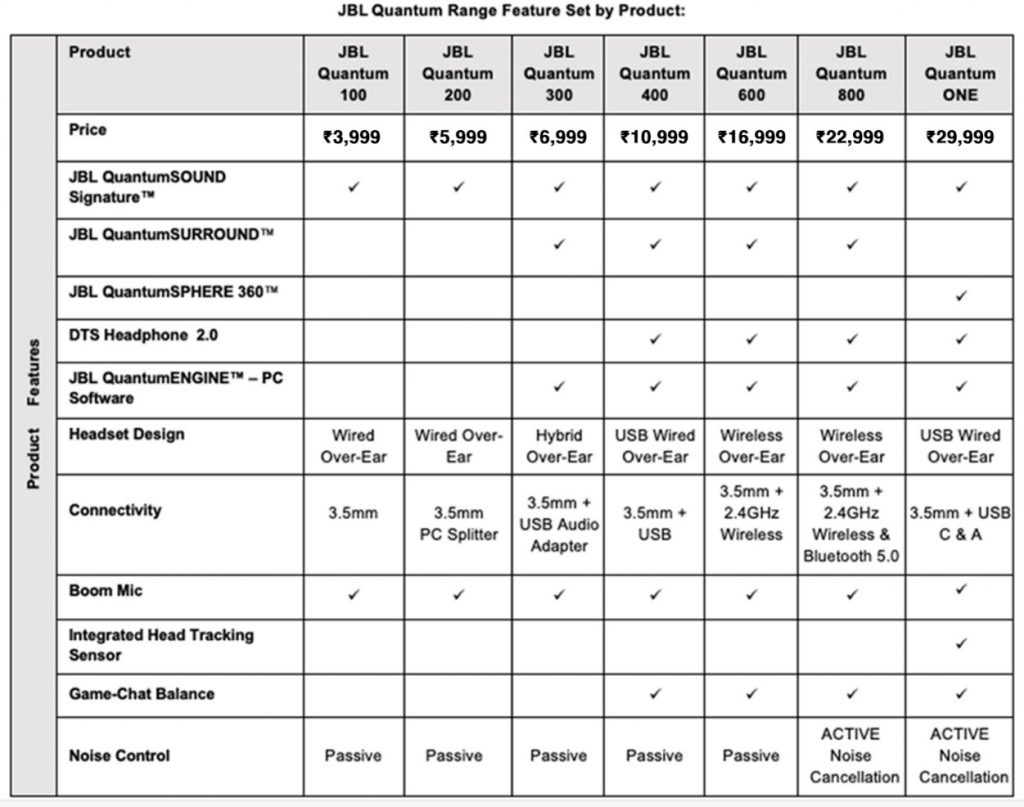 JBL's Quantum Range of gaming headsets are now available on leading online and retail stores and on JBL's website.