Jabra, launches two new Elite true wireless earbuds range. The Jabra Elite 8 Active, tested to be the world's toughest earbuds, and the Elite 10, Jabra's most advanced earbuds for work and life with clear calls, all-day comfort and optimized to deliver a more immersive Dolby Atmos experience through Dolby Head Tracking.
Elite 8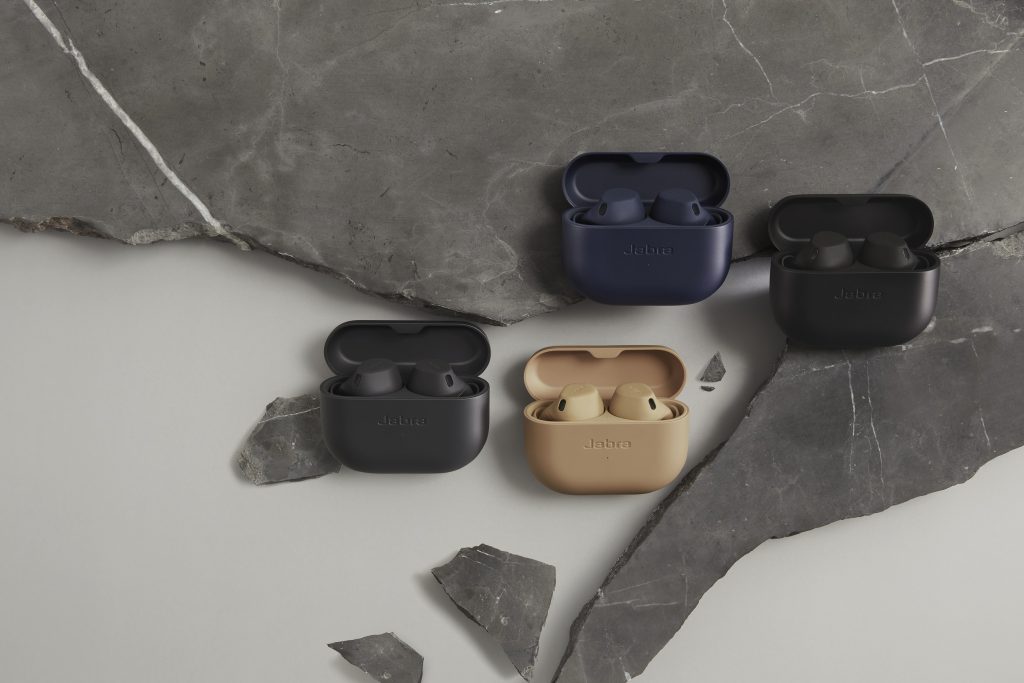 The Elite 8 Active, will set a new standard for durability and fit. Built for much more than running or sports, they are designed to be durable enough for users regardless of what they choose to do and wherever life takes them.
The Elite 8 Active buds are completely watertight when submerged up to 1.5m. – they are IP68 rated, meaning that they are fully dust and waterproof, whilst the charging case is IP54 rated to be dust and splashproof. In addition, we put Elite 8 Active through their paces with Highly Accelerated Corrosion Testing (HACT). This requires the earbuds to pass 11 full cycles of testing, including enduring 2 hours in 40°C temperatures with 93% humidity, going through a 15-minute splash test in salt water, and surviving a 15-minute 40°C heat drying test, to successfully prove their anti-corrosion credentials.
The Adaptive Hybrid Active Noise Cancellation (ANC) automatically optimizes the ANC performance to the environment you're in. With 6-mic call technology and wind noise protecting mesh, stable smartwatch connectivity, Google Assistant, Fast Pair, Swift Pair and Spotify Tap, battery life for up to 8 hours (32hours with a case).
Elite 10 Earbuds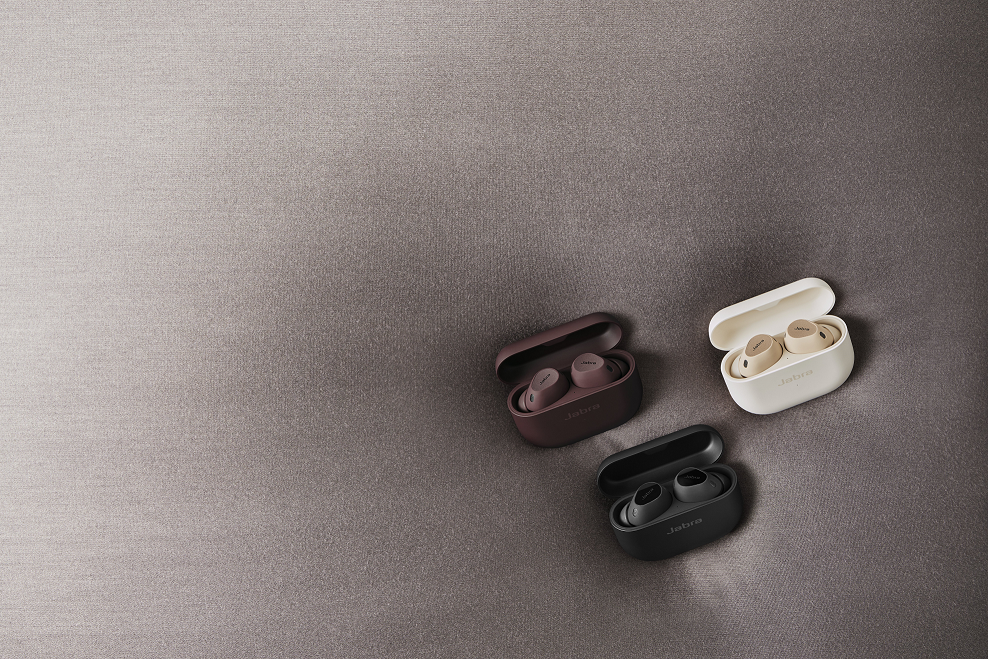 Jabra's Elite 10 earbuds are Jabra's first earbuds to support Dolby Head Tracking. And when available, the combination of Dolby Head Tracking together with Dolby Atmos content further elevates the sound with incredible detail and clarity for the ultimate Dolby Atmos listening experience. Elite 10 also eliminates surrounding noise with Jabra Advanced Active Noise Cancellation. 
The Elite 10 is complete with 6-mic call technology for crystal-clear calls, 6-hour battery (27 hours with case), including a pocket friendly cradle optimised for wireless charging, Bluetooth Multipoint connection, hands-free voice assistance and easy pairing.
Dr. Amitesh Punhani, Head of APAC, Consumer Marketing at Jabra, said, "At Jabra, we focus on identifying user needs and applying our unique audio engineering capabilities to innovate cutting-edge products that align with ever-changing demands. We are thrilled to unveil our Elite series – Elite 8 Active and Elite 10 taking sound experience to newer heights. The Jabra Elite 10 focuses on delivering all-day comfort, superior calls, and music performance. Meanwhile, the Elite 8 Active has been designed to address the need for earbuds that instil confidence in users, wherever they are, from work to work out."
Javier Foncillas, VP Commercial Partnerships & Global Sales at Dolby Laboratories said, "Dolby innovations have redefined how entertainment is created and experienced for consumers across the world. We share Jabra's passion and ambition for quality, and the combination of the new hero Elite range together with Dolby's latest audio innovations like Dolby Head Tracking and Dolby Audio are a perfect match."
Price and availability:
Elite 8 Active: MRP INR 17,999, available in caramel, navy, black and dark grey. Find out more at www.jabra.com/elite-8-active
Elite 10: MRP INR 20,999, available in Cream, Cocoa, Gloss Black and Matte Black. Find out more at www.jabra.com/elite-10