Back to basics
Rs. 3,499; PS4, PS5, Xbox One, Xbox Series X|S, PC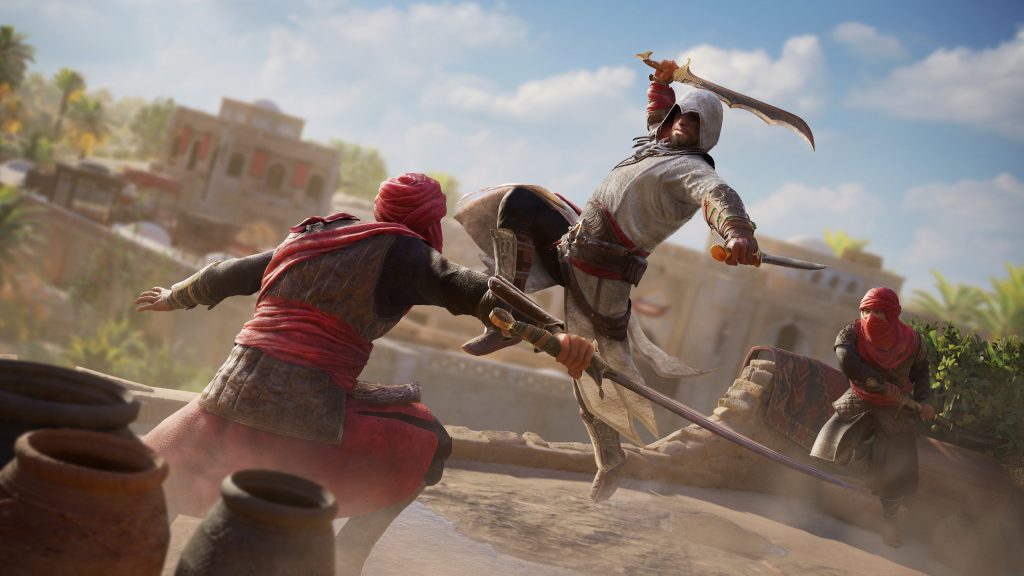 Ubisoft's recent releases of Assassin's Creed games hovered more on the RPG elements and combat. We liked the changes to the extent that we spent a questionable amount of hours playing them but there's also the fact that the revamped formula deviated the series to something different. Enter Assassin's Creed Mirage.
Dubbed as a tribute to the original, Assassin's Creed Mirage brings the elements that made the early Assassin's Creed games fan favourites. Mixed with modern gameplay, the Mirage takes place in the 9th century and tells the story of a young Basim and how he becomes the Hidden One to take on the Order of the Ancients. He is the same Basim that we came across in Assassin's Creed Valhalla but the Mirage touches upon Basim's pickpocketing days and his ambition to do something bigger.
Unlike previous Assassin's Creed games that featured a huge map to explore, Assassin's Creed Mirage concentrates on a smaller area. The events in Mirage happen in the lively and vibrant city of Baghdad. The well-designed historic architecture and simple elements like hearing the call to prayer (Azan) give an authentic feel of living in an Islamic city. The game also lets you learn the rich heritage of Baghdad by discovering sixty-six historical sites, each dropping some knowledgeable insights.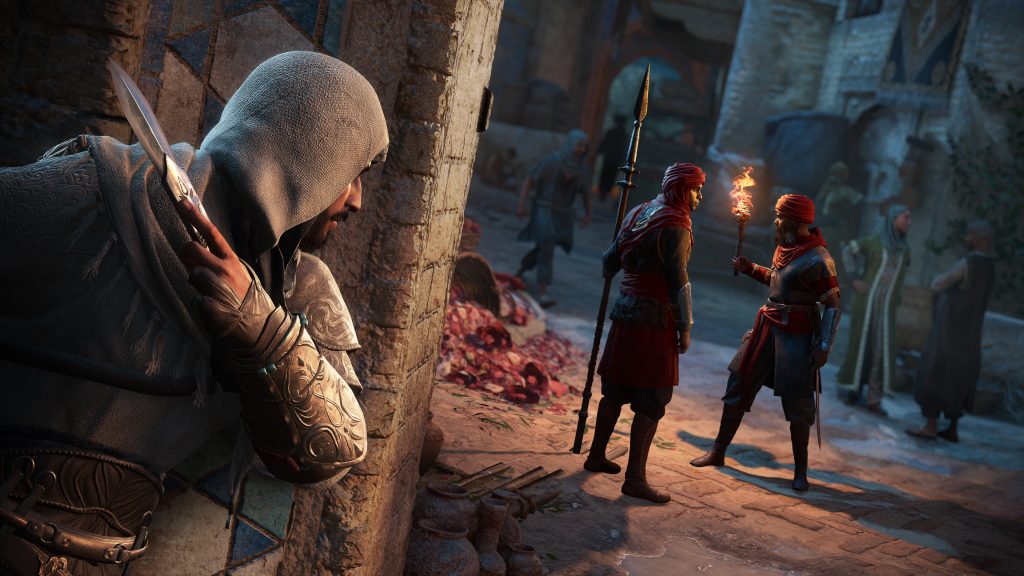 You will find plenty of crowds to blend in and the NPCs are smart as well. The NPCs observe Basim's actions and if he's caught pickpocketing or doing something illegal, they report it to the authorities. The game also adds the notoriety feature and depending on the unacceptable activities you do, citizens will report you, making it difficult to lose the guards or you can bribe someone (Munadi) to take down the notoriety level.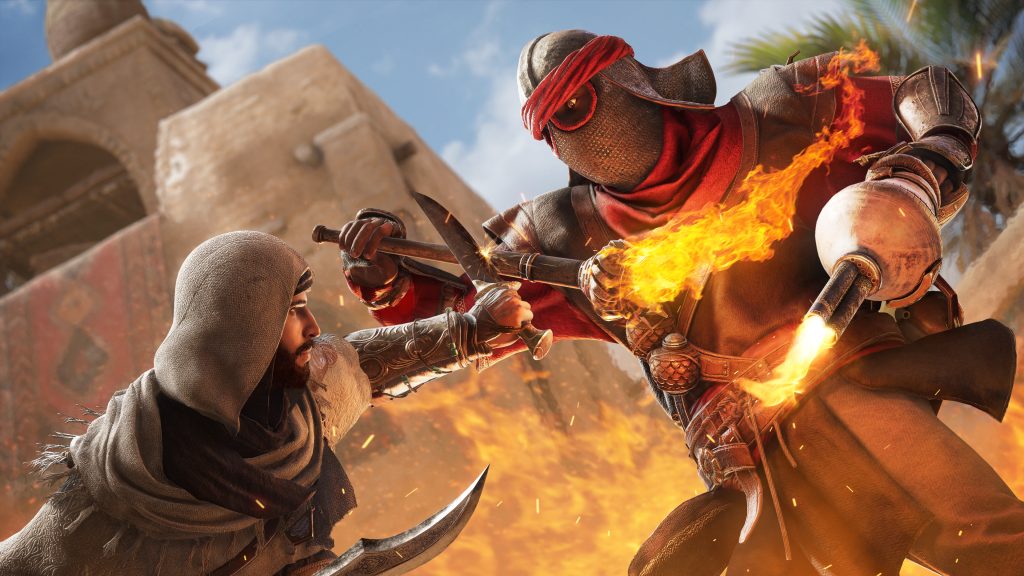 The Mirage aims to be close to the original games and this is why you'll see focus on gameplay elements like parkour, stealth and assassination. Parkouring through the buildings of Baghdad feels natural and requires looking for handholds for successful climbs. Mastering it also plays to the advantage as it becomes easier to lose the enemies.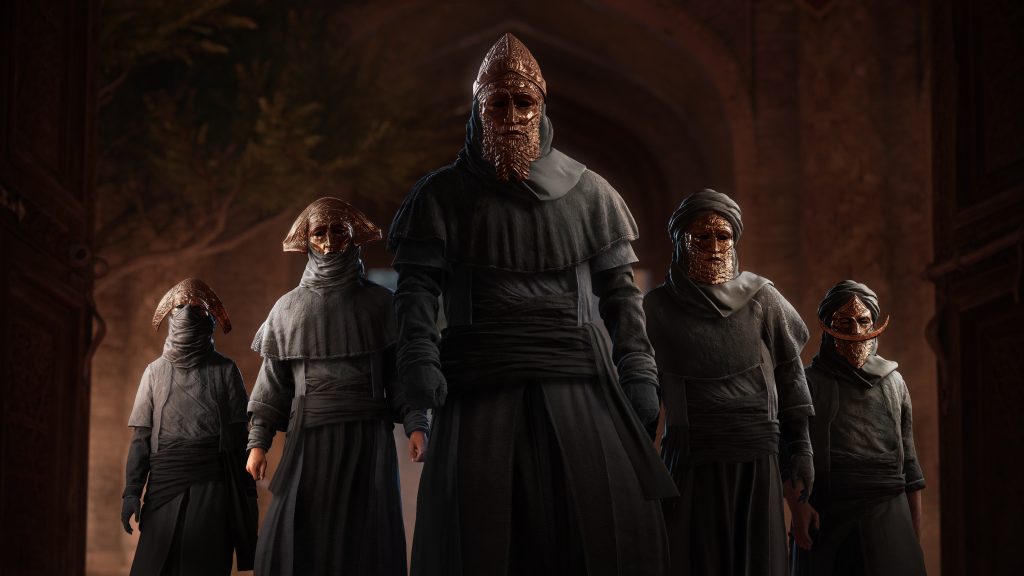 An ideal assassin is the one who completes the mission undetected and that's what Mirage wants us to do. The risk-to-reward ratio for engaging in a fight is less compared to completing the objective without being detected. Moving like a hidden assassin is also more satisfying. The combat is swift and relies on sword attacks and parrying for maximum impact. The story is on the shorter side and can be completed in about 20 hours for the campaign.
Despite the shorter length compared to the previous Assassin's Creed games, Mirage perfectly encapsulates the franchise' loved features.
---
WE'RE IMPRESSED Gameplay, Detailed world
WE'D IMPROVE Skill tree
THE LAST WORD Assassin's Creed Mirage goes back to the franchise roots by bringing parkour and stealth to the fore