Samsung, introduced its latest external storage device, the Portable Solid-State Drive (SSD) T9. It offers storage options up to 4TB, delivering fast data transfer speed and ample storage capacity, all while ensuring the reliability and convenience that the users require.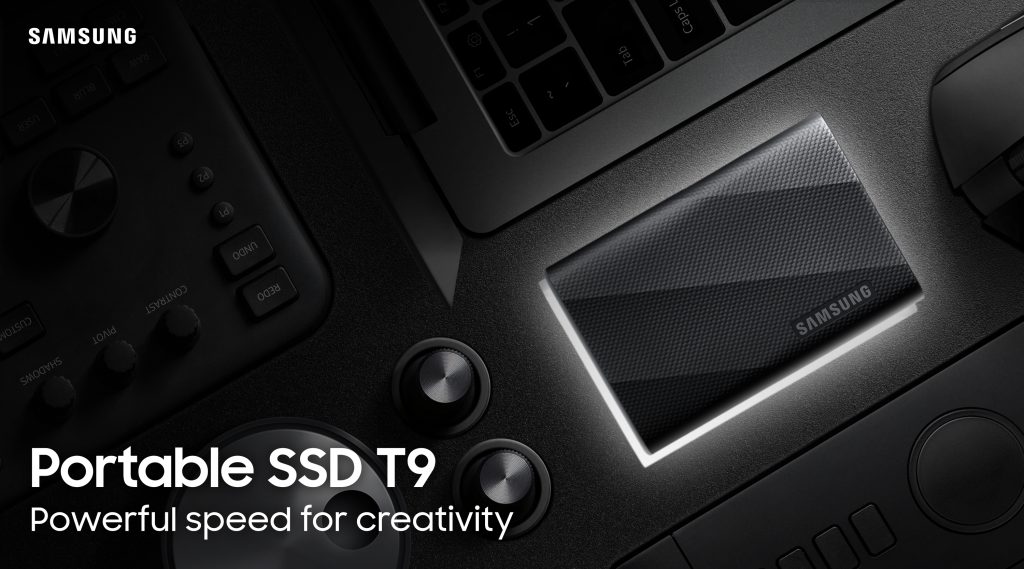 T9 is equipped with lightning-fast USB 3.2 Gen 2×2 interface, delivering increased productivity with up to 2,000 MB/s read/write speeds. This makes T9 a worry-free choice for content creators, freeing up time for creativity.
"In a high-resolution content landscape, the T9 is the answer for professionals seeking solutions for challenges such as data management, transferring large files, and durability and performance issues. Samsung's Portable SSD T9 empowers modern content creators by addressing those data challenges and providing memory solutions that enhance their creative aspirations," said Puneet Sethi, Vice President, Consumer Electronics Enterprise Business, Samsung India.
Available in three different capacities – 1TB, 2TB and 4TB – the T9 caters to diverse needs of creators. It is designed for quick and frequent transfers while providing substantial storage space for large data volumes. T9's sleek and credit-card-sized design lets users take their creative inspiration, wherever they go.It combines style and durability, like a high-end wallet, with its elegant design and rugged build. The T9's rubber exterior ensures a comfortable grip, and guards against low-temperature burns.
Backed by a five-year limited warranty and resistant to drops from heights of up to three meters, the T9 guarantees the safety and security of your invaluable data. With this assurance, creators can fearlessly embark on their most ambitious projects. This drive comes with Samsung's Dynamic Thermal Guard technology that efficiently mitigates performance dips caused by overheating, ensuring consistent and speedy transfer rates. Additionally, the T9 complies with the international safety standard IEC 62368-1, making it the perfect choice for a wide array of demanding tasks with minimal heat generation.
With the new 8.0 version released in September 2023, all Samsung software such as Data migration, PSSD software and Card authentication tool will be integrated to the Magician software and the OS support range will be expanded, for Windows, Mac, and Android user convenience. The T9 aligns perfectly with USB Type-C power specifications, ensuring it seamlessly integrates into the workflows of professional creators.
The T9 package is complete with USB Type C-to-C and USB Type C-to-A cables. The Samsung T9 guarantees uninterrupted high-resolution video recording with its exceptional sustained write performance. It can be directly connected to an 8K or 12K high-resolution camera for seamless use.
The Portable SSD T9 starts at a price of INR 12799 for the 1TB variant, going to up INR 33599 for the 4TB variant. It will be available at all Samsung retail stores, leading consumer electronics stores and across online platforms. Consumers will be offered a 5 year limited warranty on the Portable SSD T9.