Dyson unveils its latest air purification technology, designed to purify the air in spaces as large as 1000 sq.ft. Controlling the air we breathe is crucial to our health and well-being. Outdoor pollutants can enter our indoor spaces and react with indoor pollutants, creating a complex mixture of dirty air – at times, causing indoor air to be more polluted than outdoor air.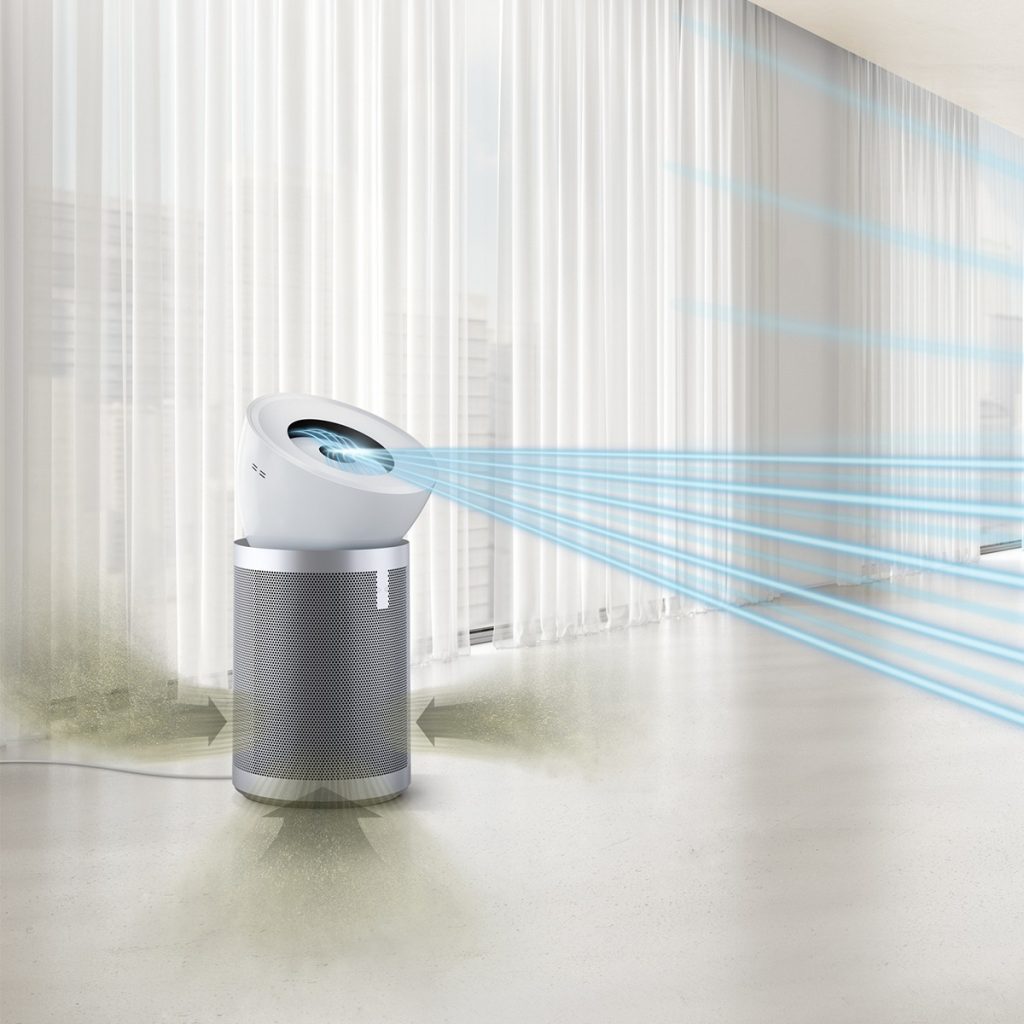 The Dyson Purifier Big+Quiet uses Cone Aerodynamics to deliver 10-meter projection. Alongside powerful projection, the Dyson Purifier Big+Quiet is also engineered to operate quietly, producing just 56 decibels of noise – making it Dyson's quietest yet most powerful purifier.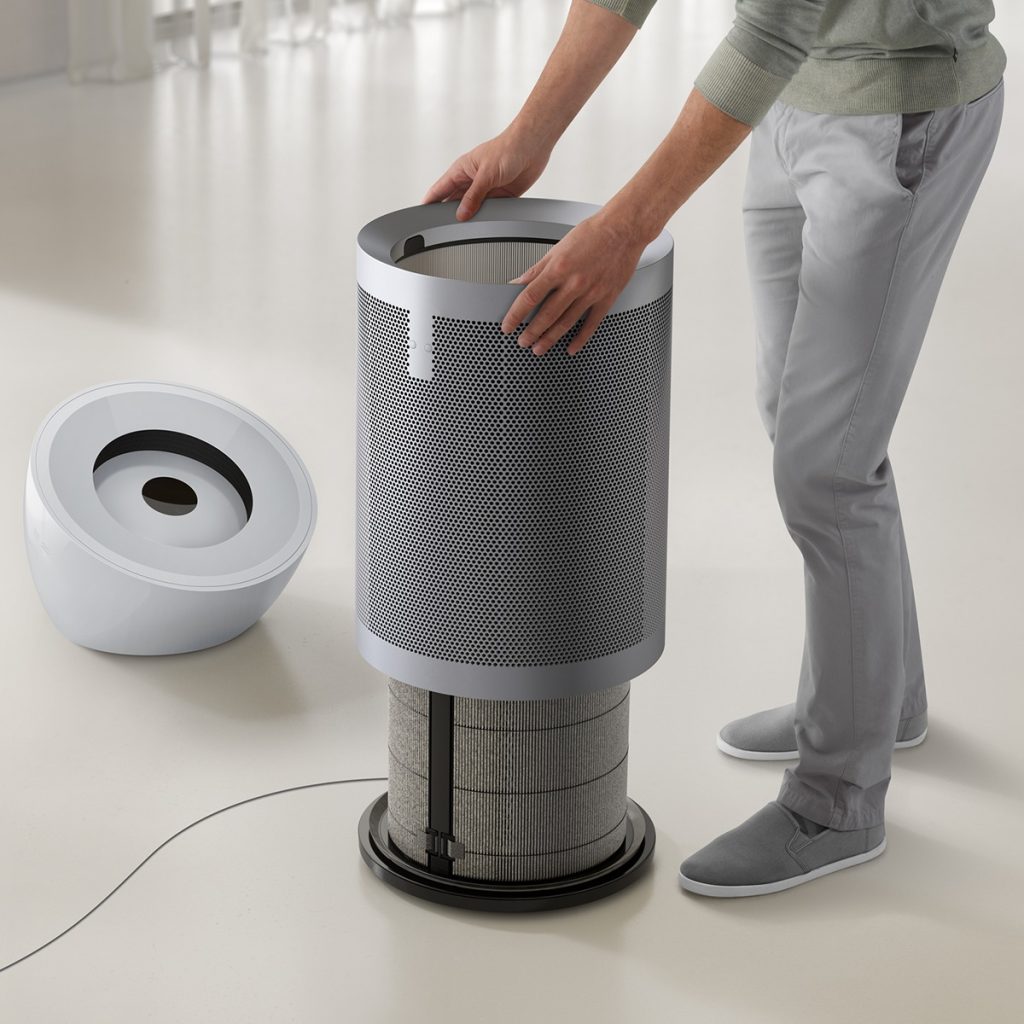 "Poor Indoor air quality is a much-ignored, growing issue. Our home environments can be filled with particle and gas pollution, be it pollen, pet dander, NO2, CO2, VOCs from cleaning products and more. Each of these particles can contribute to an unhealthy environment, causing potential health concerns. The Dyson Purifier Big+Quiet is our first purifier specifically engineered to purify properly in spaces up to 1076 sq.ft. It blends highly effective filtration and powerful projection, to automatically respond to imperceptible pollution events. With new Cone Aerodynamics to project purified air over 10 meters, the Dyson Purifier Big+Quiet can reach every corner of your living space." – Matt Jennings, Dyson Engineering Director – Environmental Care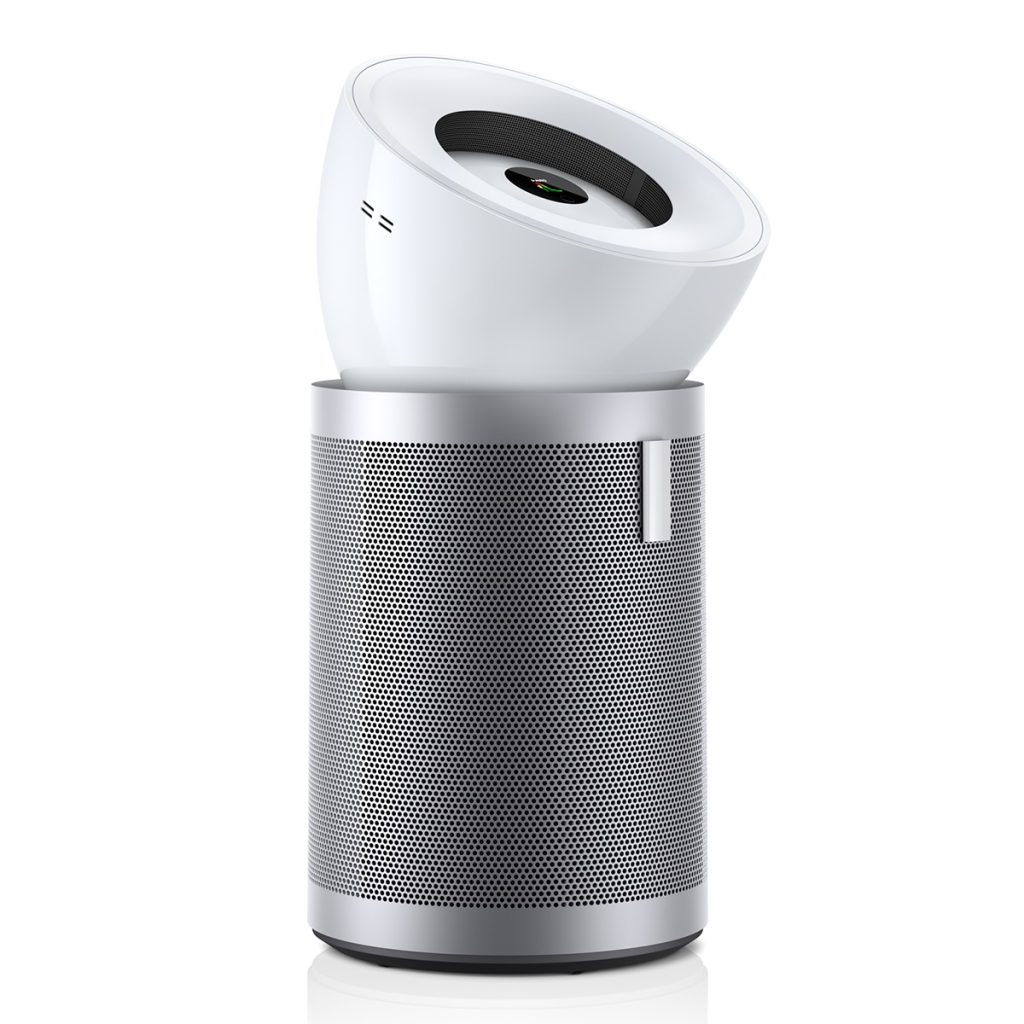 New Cone Aerodynamics: 10-metre powerful projection
The Dyson Purifier Big+Quiet represents a step-change in air purification, as Dyson engineers address the problems with weak airflow projection in large rooms. Conventional large-format purifiers typically diffuse air upwards or have weak projection which reduces their ability to achieve a thorough large-room clean. To achieve better, they developed a new energy-efficient, low-pressure air delivery system: Cone Aerodynamics.
Cone Aerodynamics uses the Coanda effect to merge two streams of air over a smooth surface, resulting in a powerful and condensed jet of air that can be projected of more than 10 meters, with minimal noise. It delivers more than double the airflow of the previous generation Dyson Purifiers. Powerful projection is critical to ensure that the machine effectively delivers clean air to every corner and displaces dirty air back towards the filter. The Dyson Purifier Big+Quiet projects purified air at angles of 0o, 25 o or 50 o depending on user preference.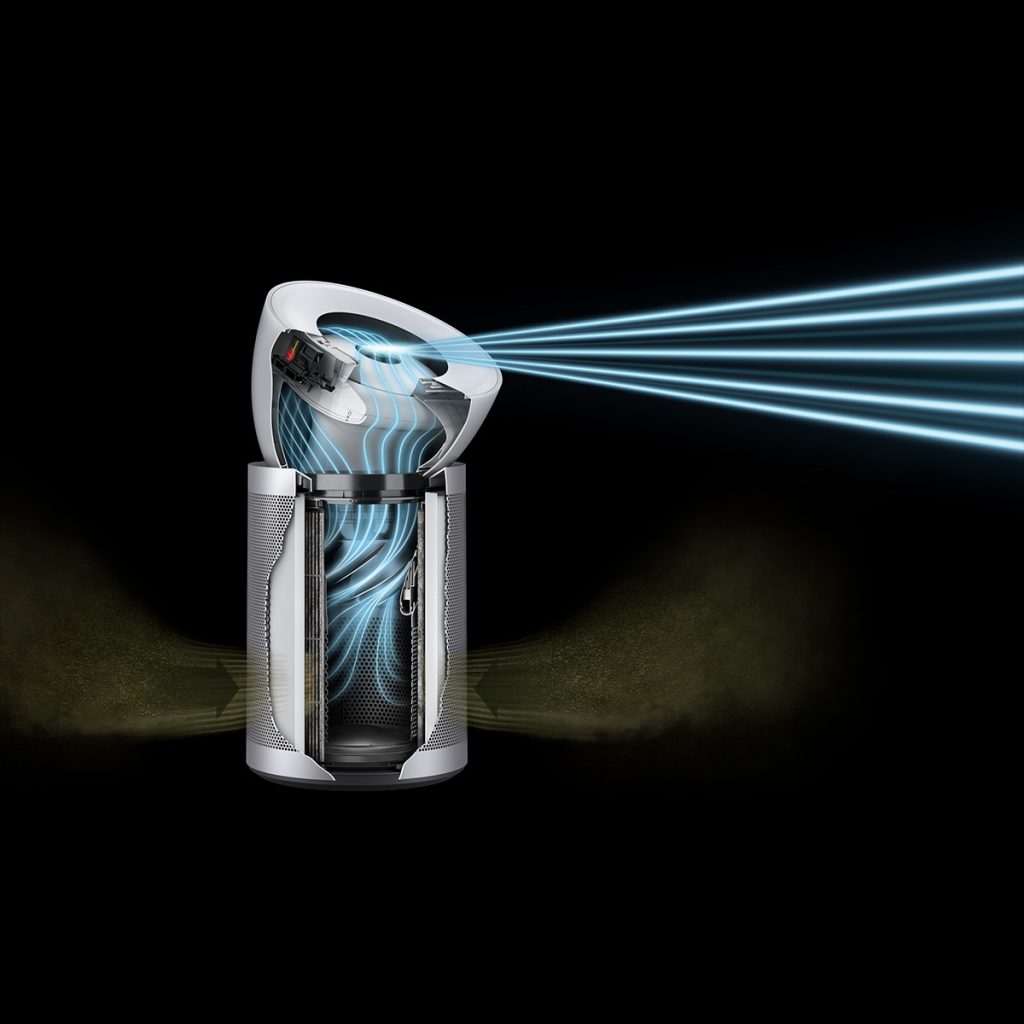 Fully sealed filtration
The Dyson Purifier Big+Quiet is engineered to clean the air continuously, even in large spaces. Some common sources of indoor air pollution include tobacco smoke, household cleaning products, building materials, and outdoor air pollution that enters the home. These sources can emit pollutants such as VOCs, NO2 and ozone. The machine has improved filtration to capture these harmful pollutants – featuring a fully sealed filtration system to HEPA H-13, ensuring purified air is projected back into the room and the pollutants stays in the filter.
The HEPA H13-grade particle filter is made of 21 meters of borosilicate microfibres pleated 459 times (making it 3.8x larger than predecessors and the equivalent area of 2 king-size beds or 127 pieces of A4 paper). It captures 99.95% of particle pollutants, including dust and allergens as small as 0.1 microns, and lasts up to two years.
The Carbon filter combats NO2 specifically, which can be emitted from activities like cooking or entering the home from outdoor sources, like nearby road traffic. It also captures benzene and household odours.
Sensing and monitoring
The Dyson Purifier Big+Quiet comes with a suite of integrated sensors monitoring particle and gas levels, allowing owners to monitor indoor air quality through the live results on the LCD screen and in the MyDysonTM app. The sensors are also embedded with a unique Dyson algorithm which cross-checks data every second, analysing the air and automatically reacting to environmental changes to purify. The MyDysonTM app also acts as a remote control, even when you're not at home, or can be used to schedule and monitor purification.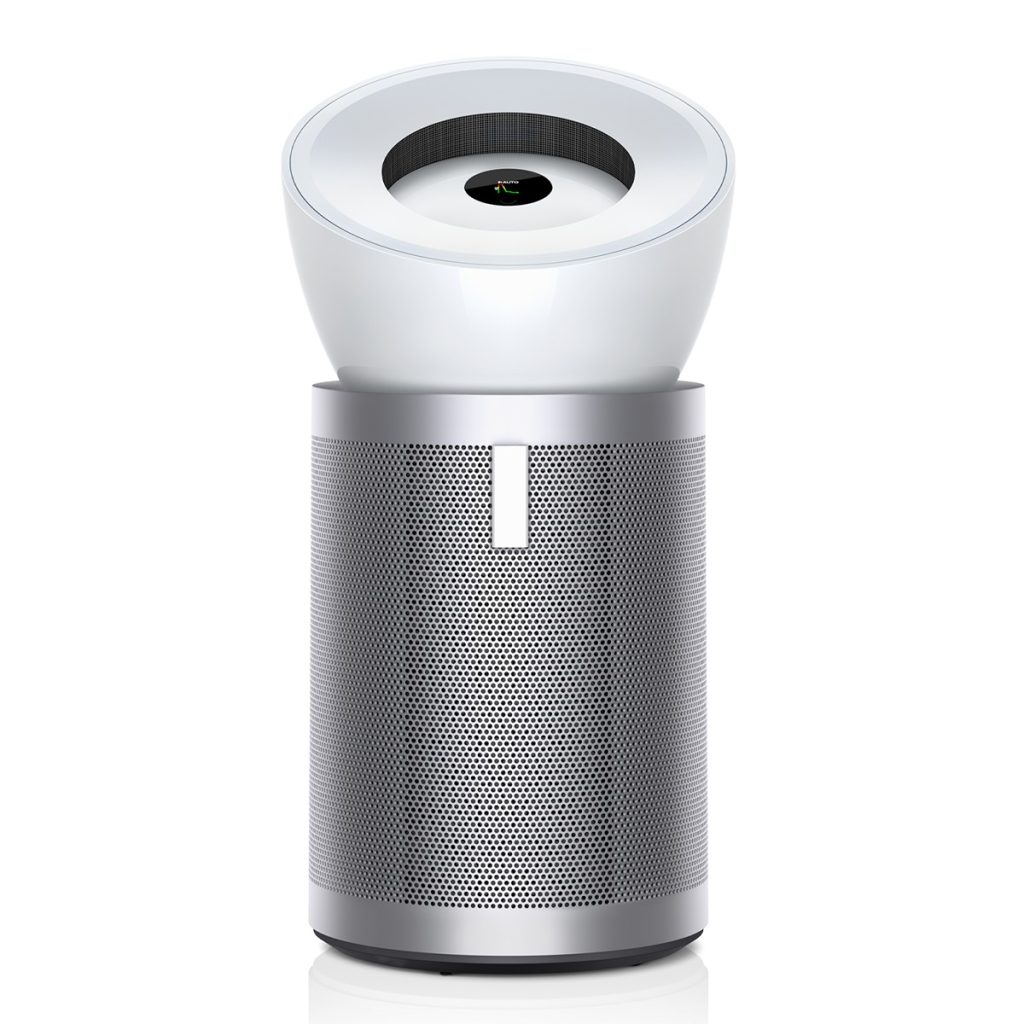 Availability
Priced at INR 68,900, the Dyson Purifier Big+Quiet is available at Dyson.in and Dyson Demo stores in White + Satin Silver colourway.