Europe based pro-audio brands Coda Audio, Waves System and Pequod Acoustics has announced its entry into the Indian market at the Palm Expo, Bombay Exhibition Center, Mumbai.

Germany-based Coda Audio is one of Europe's leading pro audio companies. The company offers a diverse range of products such as line arrays – entering the Indian market with ViRAY and sensor controlled subwoofer SCV-F, high output point source systems HOPS12T, HOPS8T and HOPS5, arrayable point source APS, column speakers CORAY4, compact versatile full range G715-Pro, G308-Pro, G15-Sub, as well as LINUS T-RACK amplification, which caters to different requirements and settings.
Paul Ward – International Sales Manager, Coda Audio said," We are thrilled to enter the vibrant Indian market with our cutting-edge audio solutions. We our commitment to deliver exceptional sound experiences and are excited to bring our advanced technologies and renowned expertise to cater to the diverse needs of Indian audiences, venues, and events. We further aim to elevate the audio industry and contribute to the growth and success of the local entertainment and performance sectors."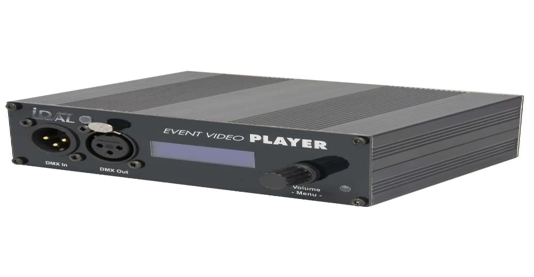 Another Germany-based brand, Waves System has built its reputation on the reliability of the solutions. It offers a range of audio players covering a wide spectrum of applications for background music, messaging, and interactive audio broadcast in public areas; Professional interactive audio/video players for museography and digital signage; Ultra directional speakers with high audio quality and focused beam of sound; and Digital signage software with 100% cloud-based solutions. Its expertise lies in providing immersive and impactful audio-visual experiences through their technologically advanced products namely EVP380, AP420, MicroPlayer mkIII+, Hypersound, IR Pad, Mono Earphone, VibroGlass 1 (30W), VibroPad, SensoPad, and PB22IR.
Attending the Palm Expo, Thierry Roger, Customer focus CEO of Waves System shared, "We are delighted to bring Waves System's advanced audio and visual solutions to the dynamic Indian market through Alphatec. Our vision is to enhance the audio-visual experiences across various industries. Together, we will create an immersive and unforgettable audio-visual experience that will captivate audiences and elevate the standard of excellence in the Indian market."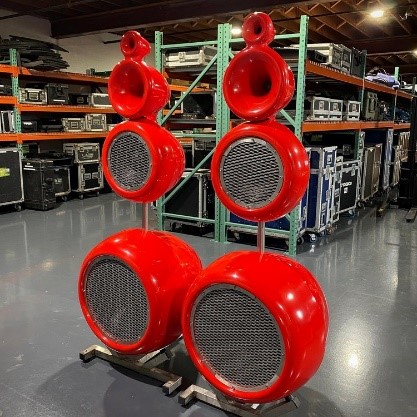 Pequod Acoustics, on the other hand, is an Italian brand that makes high quality audio equipment for professional users and audiophiles. The company began as a research project in pursuit of the highest acoustic quality possible, combining new technology with overlooked acoustical theory. After years of refinement and experimentation, the brand now has a range of speakers to meet any need, worldwide distribution, and many custom installations in nightclubs, discos, and other venues all over the world. It has a range of products like Kona Supra 17.1, Kona Supra 17.1, Zephirus 5, Borea SUB 12, Ovoid Sub 5.1, Ovoid Sub 5.1, Polyphemus, Ostro 11.2, and Zephyrus 5.
Andrea Ugolini, Co-founder of Pequod Acoustics said, "We are excited to partner with Alphatec and make our way in the thriving Indian market. We look forward to transforming the way sound is perceived and appreciated in the Indian market, leaving a lasting impact on the audio industy".
Talking about the association, Devasis Barkataki, Founder and Managing Director, Alphatec, said, "We are proud to bring renowned global brands Coda Audio, Wave System, Pequod Acoustics to the Indian market. Our mission is to elevate the audio industry in India by introducing cutting-edge technology, top-notch quality, and unmatched performance through our partnerships with esteemed global brands. We aim to empower Indian professionals, businesses, and enthusiasts with the tools they need to create exceptional sound experiences. Together, we will redefine the standards of audio excellence and drive the growth and success of the Indian audio market."