ASUS Republic of Gamers (ROG)  announced the ROG Matrix GeForce RTX™ 4090, which offers the highest out-of-the-box boost clocks of any RTX 4090 in the world. In addition, the ROG Matrix GeForce RTX 4090 features an ROG first: liquid metal thermal compound on a graphics card.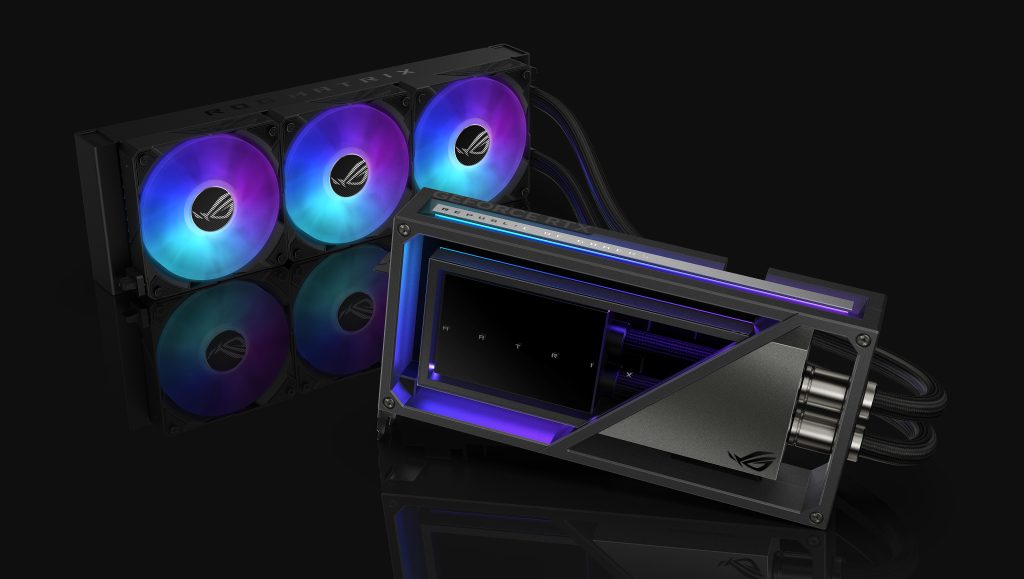 Liquid metal is an incredible thermal interface material, producing much lower temperatures when compared head-to-head with traditional thermal pastes. It does, however, have one significant challenge: it's electrically conductive. When applied improperly, it has a chance to make contact with exposed components and risk a short circuit. But building on years of expertise with liquid metal in the ROG laptop division, ASUS has an exclusive production process that can safely harness the power of liquid metal while still allowing for vertical GPU mounting.  ASUS has ensured that the ROG Matrix GeForce RTX 4090 can leverage the incredible thermal transfer inherent to liquid metal with no risk of leakage.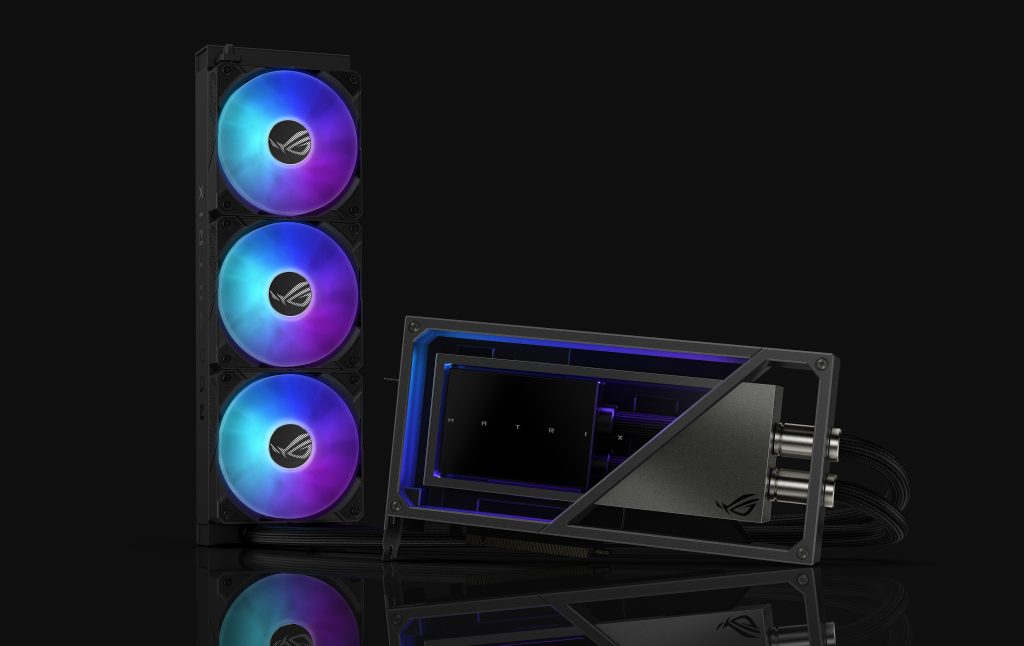 Most AIO liquid-cooled GPUs, including the ROG Strix LC line, require a small fan on the card itself to keep surface-mounted components cool, in addition to the fans mounted to the radiator that keep the GPU heat itself under control.
The ROG Matrix RTX 4090 features an incredibly bold and modern design, with the GPU frame and housing built entirely out of metal. Sporting the first use of indirect ASUS Aura Lighting, the ROG Matrix GeForce RTX 4090 also boasts a 'hollow' chamber, with the main cold plate, circuit board and pump shroud protected by a larger aluminum frame.The ROG Matrix RTX 4090 sports a single 12VHPWR cable, and the fan power cable is hidden in the main cooling tubes, ensuring that cable management is a breeze. The ROG Matrix GeForce RTX 4090 also includes a new Mileage feature, which tracks card use at different power levels, letting users keep an eye on what kind of load they have used the card for, across multiple game sessions.
As a flagship card, the ROG Matrix RTX 4090 features a Dual BIOS switch, allowing users to seamlessly switch between Quiet and Performance modes. Produced with the ASUS Auto Extreme manufacturing process, the entire circuit board is soldered in a single, fully automated pass, reducing costs and eliminating the need for harsh cleaning chemicals in between solder passes. The ROG Matrix GeForce RTX 4090 is built with the highest quality components, ensuring peak performance for the life of the card.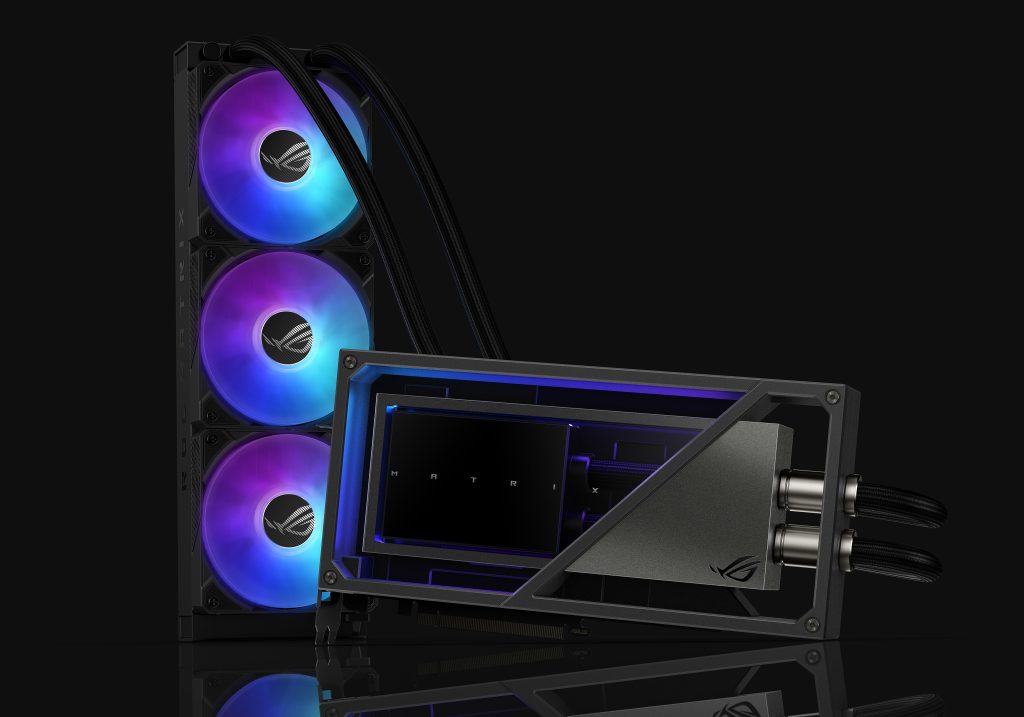 AVAILABILITY & PRICING
The ROG Matrix RTX 4090 is a limited-edition card, available for sale in Q3 2023. For more information, please contact your local ASUS representative.