ASUS announced NVIDIA® GeForce RTX™ 4060 and 4060 Ti graphics cards for the ROG Strix, TUF Gaming and ASUS Dual families, delivering the latest NVIDIA architecture and cutting-edge tech such as DLSS 3 frame generation to mainstream gamers.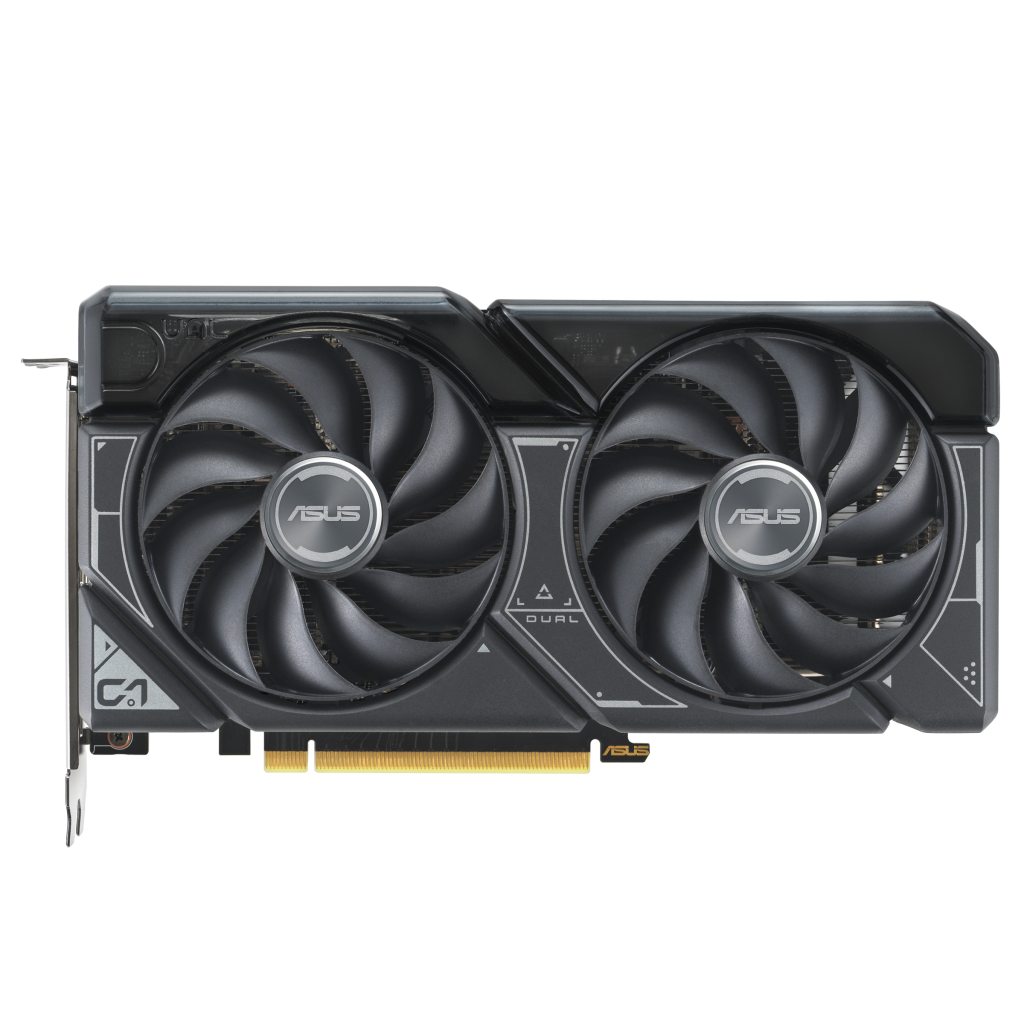 The RTX 4060 Ti graphics cards will be the frontrunners for this series, and they will ship with a healthy 8 GB of VRAM. These GeForce RTX 4060 Ti and RTX 4060-powered GPUs are designed to deliver good performance for mainstream gamers and creators at 1080p resolution at 100 frames per second with ray tracing and DLSS 3. The GeForce RTX 4060 product family delivers all the advancements of the NVIDIA Ada Lovelace architecture — including DLSS 3 neural rendering, third-generation ray-tracing technologies at high frame rates, and an eighth-generation NVIDIA Encoder (NVENC) with AV1 encoding.
The ROG Strix GeForce RTX 4060 Ti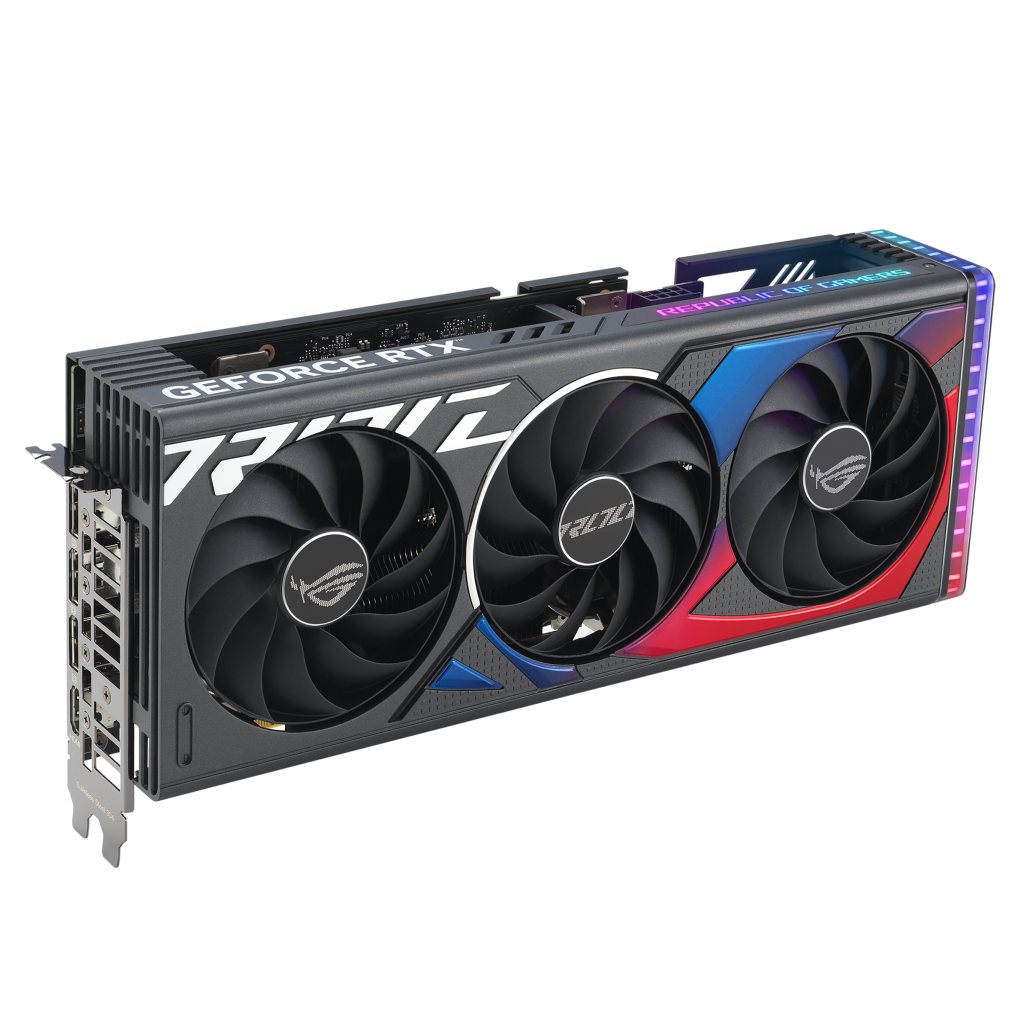 This graphics card is slimmed down to a 3.1-slot design that is only 311.4 mm long, for compatibility with more PC cases. It is a power-sipping unit, too: it only needs a single 8-pin power connector. Three new 11-blade Axial-tech fans, which can push 21% more air volume than previous-gen models, deliver a stream of cooling air. Additionally, a massive vented backplate gives heat another pathway to exhaust from a PC. 0 dB technology keeps the card completely silent under lighter workloads.
Going with Strix gives gamers the premium package of extra features. Choose between performance and quiet modes with a Dual BIOS switch, connect PC case fans to two FanConnect II headers, and light up a rig with a ring of ARGB tail-lights compatible with Aura Sync. Meanwhile, reliable power delivery and time-tested build quality through the ASUS Auto-Extreme manufacturing process help ensure this card will power gaming experiences for years to come.
The TUF Gaming GeForce RTX 4060 Ti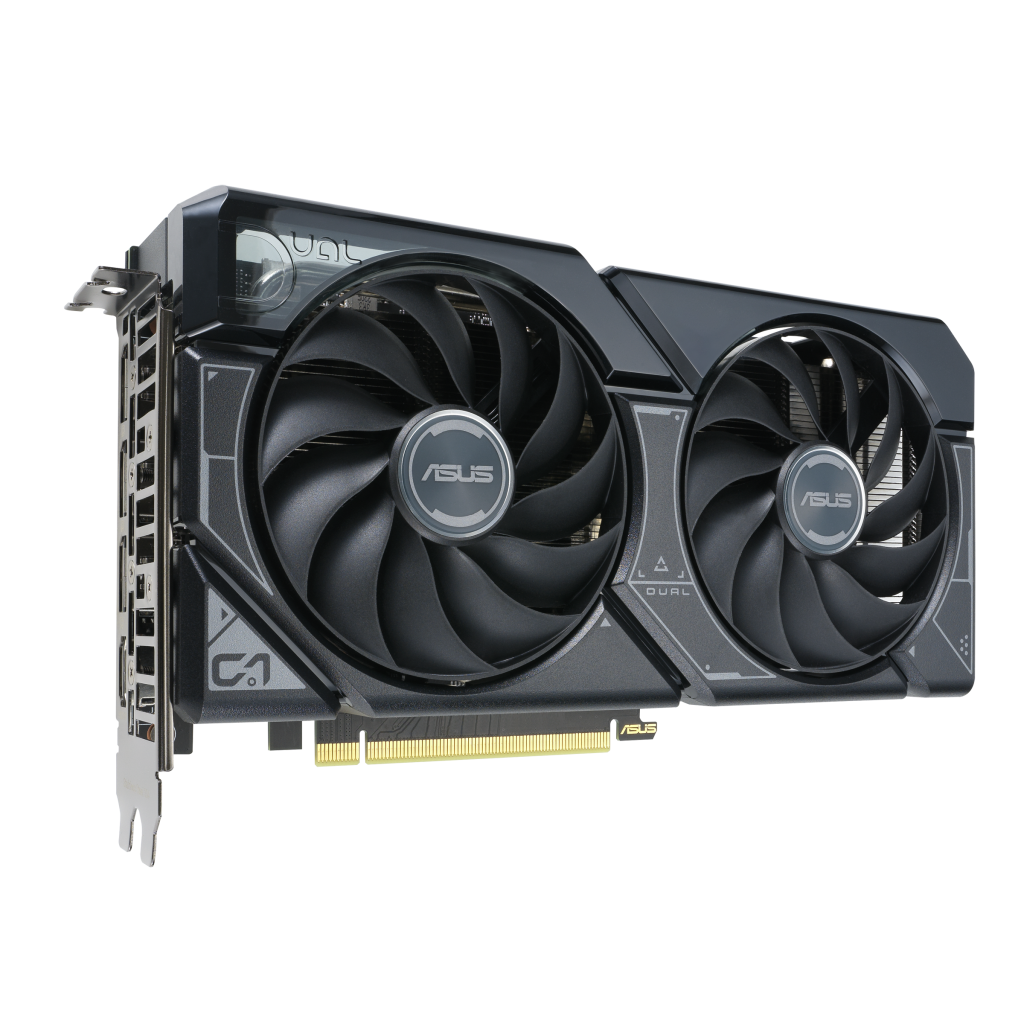 ASUS offer the TUF Gaming GeForce RTX 4060 Ti card the same powerful GPU as its ROG Strix sibling, but with a slightly thicker heatsink and shorter 300 mm overall length for wider case compatibility. A wide vent on the high-strength aluminum backplate improves airflow compared to last-gen cards. With the additional venting, its 3.12-slot footprint, and three new 11-blade Axial-tech fans, the TUF model is fully equipped for effective cooling.
The TUF Gaming GeForce RTX 4060 Ti also offers a Dual BIOS switch so that users can easily prioritize quiet operation or all-out performance. A redesigned ARGB TUF logo along the shroud adds a dash of customizable color, while military-grade capacitors and the Auto-Extreme manufacturing process provide the reliable operation that all TUF cards are known for.
The ASUS Dual GeForce RTX 4060 Ti and Dual White launch a new era
ASUS Dual graphics cards bring GeForce RTX 40 Series power to mainstream gamers. ASUS is offering two variants: an ASUS Dual GeForce RTX 4060 Ti draped in classy black and an ASUS Dual GeForce RTX 4060 Ti finished in pristine white. Retro-futuristic design elements add a touch of personality, as does the semi-transparent view onto the heatsink at the top of the card.
With the Dual GeForce RTX 4060 Ti, users will get premium features, including a vented aluminum backplate, 0 dB technology, and the latest 11-blade Axial-tech fans. But the Dual's main claim to fame appears right in its name: it offers a compact dual-fan cooling solution that keeps the card's total length down to a mere 227 mm. With a single 8-pin PCIe power connector, the Dual GeForce RTX 4060 Ti can easily be deployed into an existing build, and dual ball fan bearings help ensure a long lifespan.
AVAILABILITY & PRICING
For pricing and availability of the GeForce RTX 4060 Ti 8 GB, GeForce RTX 4060 Ti 16 GB, and GeForce RTX 4060 graphics cards from the ROG Strix, TUF Gaming, Dual, and Dual White product families, please contact your local ASUS representative.