TPV Technology today fortified its presence in the audio category by unveiling a new set of premium headphones. Philips Audio expands its Headphones category with the introduction of the TAH8506BK, which includes ANC Pro and Swipe Touch controls, as well as 60 hours of playtime and fast charging.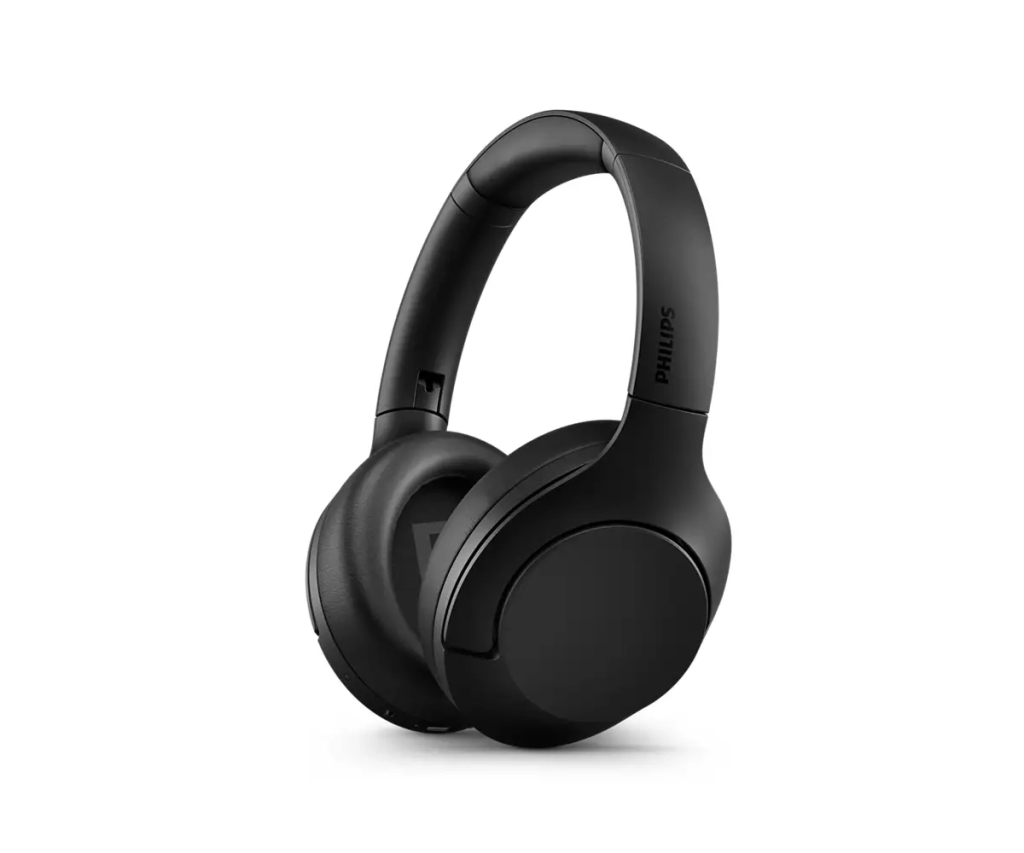 The Philips TAH8506BK offers a cinematic experience that puts you right in the middle of action and a multi-point connect feature that allows the user to switch smoothly between the devices. One can enjoy their TV shows, play games, and listen to crystal-clear music on the go. Furthermore, the Philips TAH8506BK is equipped with the latest technology in adaptive active noise cancellation, customizable EQ with four preset modes, and an adjustable ambient mode that lets one listen to the background according to their requirements.
Philips' existing audio product line includes 3 wireless headphones, Philips TAH6506BK, TAA4216BK & TAH4205XTBK which offer magnificent features like hybrid active noise cancellation to block unwanted noise, detachable cooling & washable ear cups, bass boost button to enhance the bass effects.
The Philips TAH6506BK, TAA4216BK & TAH4205XTBK are equipped with encapsulate appealing features like Active Noise Cancellation, compact designs and quick charging. These headphones also offer a play back time of 30 hours, 35 hours & 29 hours respectively.
Last but not the least, the Philips audio range also includes the 'Philips TAUH201BK', a set of wired headphone having neodymium drivers in place for clear & crisp sound, built-in mic with ENC algorithm for clear calls & cushioned earcups & foldable design for a comfortable experience
Commenting on the launch of the range of the new headphones, Mr. Piush Sharma, India Business Head, Philips TV and Audio Business, TPV Technology India Pvt. Ltd said, "With rapid increase in the growth of the wireless headphone market in India, consumers will continue to migrate from wired to wireless devices and upgrade to devices with better sound experience, longer battery, and comfort. To further bridge the gap, we aim to keep innovating and have launched the TAH8506 headphones to end the year on a more exciting note. We at TPV feel affordability, availability, and appealing aesthetics are the key drivers for the headphones market and with this launch, we aim to further fill up the needs of our consumers and provide them with the best of innovation and technology at amazing prices."
The Philips TAH8506BK will be available at a special price of INR 10,999/-.
Additionally, the Philips TAH6506BK, TAA4216BK, TAH4205XTBK & TAUH201BK headphones are available at a price of INR 11,999/-, INR 8,999/-, INR 4,999/- & INR 1,990/- respectively at all leading online and offline stores across the country.