Seagate has pioneered several unique data storage solutions and now it has added the Exos Corvault to its portfolio of mass-capacity storage devices. The Exos Corvault is designed to streamline data management and reduce human intervention for data centre environments.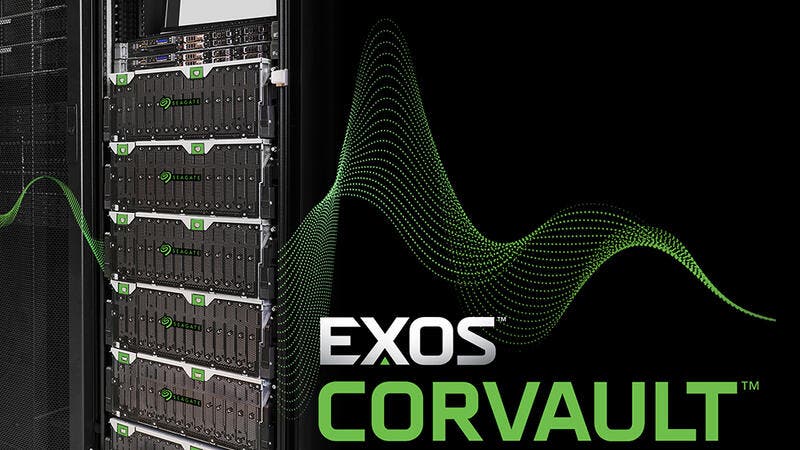 Seagate's breakthrough storage architecture is integrated with the sixth generation VelosCT ASIC ADAPT erasure code data protection technology and the Autonomous Drive Regeneration feature. The Exos Corvault is built with the maximum-density 4U chassis which accommodates 106 drives within a rack space of 7 inches or 18cm. The Exos Corvault is designed on Seagate's Exos 12Gb/s platform. It also offers "five nines" i.e. 99.999% helping to deliver consistently high reliability.
The system offers 14GB/s sequential read throughput, 12GB/s sequential write throughput and can be managed through a web-based GUI or command line interface (CLI) as well. Hard drives are self-encrypting, and secure file transfers are guaranteed through SFTP.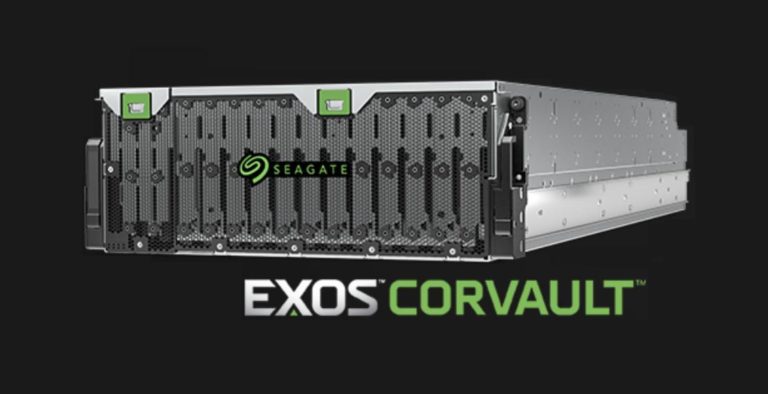 The Exos Corvault is protected against vibrational and acoustic interference, heat, and power irregularities in order to maximise drive performance. The aforementioned VelosCT chip powers the system's dual storage controllers whereas the ADAPT technology i.e. Advanced Distributed Autonomic Protection Technology – distributes data across every drive offering advanced data protection and faster rebuilds.
Eliminating the need for a manual drive swap, the Autonomous Drive Regeneration (ADR) is a self-correcting system that renews a drive in-situ. ADR drives can be renewed, thereby reducing its environmental impact as well.
The Exos Corvault will be available globally through qualified Seagate distributors in July. For more information, please visit this page.