The pocket-sized Liva Q3 Plus is Elitegroup Computer Systems' (ECS) latest addition to their portfolio of Mini PCs. With space constraints at offices and homes, Mini PCs have many of their own advantages, and along with the Liva Q3 Plus, ECS doesn't let the size of its products dictate the performance. Instead, the Liva Q3 is equipped with an impressive set of features that we're about to dive into, and measures just 74mm x 74mm x 52.1mm in size.
The ECS Liva Q3 Plus is powered by the AMD Ryzen Embedded V1605B 2GHz (3.6GHz, 4 cores) processor and the AMD Ryzen™ Embedded R1505G (2.4GHz up to 3.3GHz , 2 CORES) – which utilises the overlap mechanical design. This 15W Mini PC is also integrated with an internal cooling fan to address the heating system, and thus, keeps the latter more stable. The AMD Ryzen V1605B is a processor that combines the performances of the AMD 'Zen' CPU and the 'Vega' GPU architectures through a SoC solution which also consumes less power.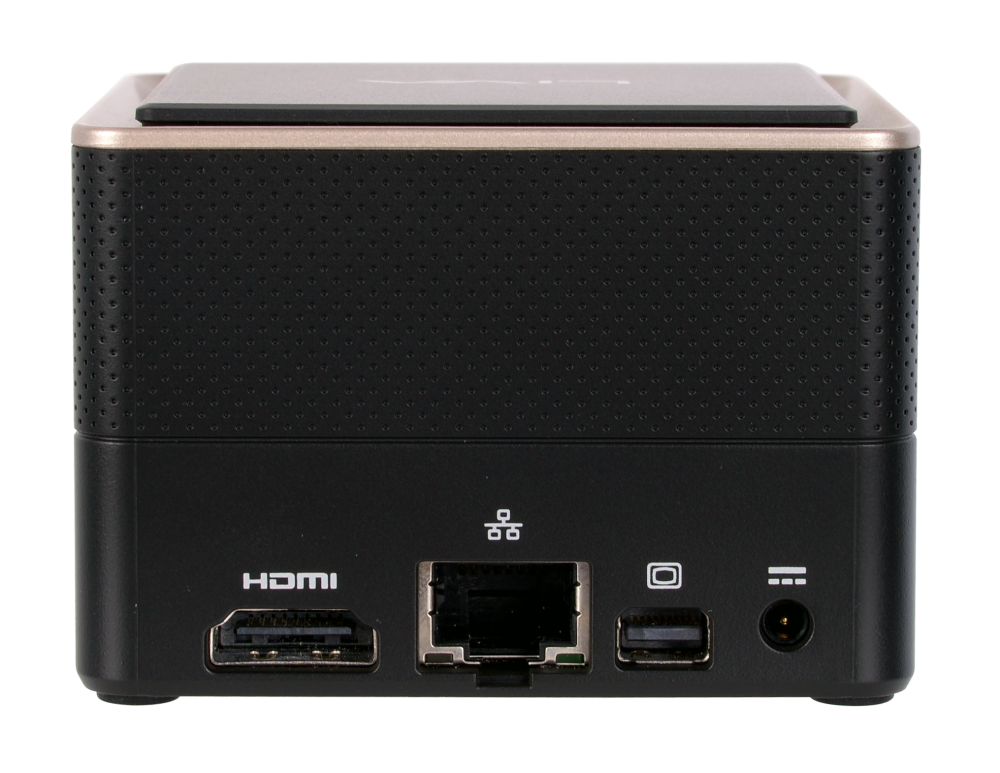 The GPU is compatible with displaying 4K graphics and footage. Utilising the HDMI 2.0 and mDP 1.4 ports, the Liva Q3 Plus also supports dual independent displays and expand the desktop workspace. Other than that, the Liva Q3 Plus Mini PC is also armed with two USB 3.2 Gen 1×1 ports, one USB 2.0 port on the front panel, and one Gigabit LAN on the rear.
The Liva Q3 Plus is equipped with a 4GB/8GB on-board DDR4 2400 RAM, and is compatible with Bluetooth v4.1 and WiFi 802.11 b/g/n/ac wireless solutions. This Mini PC provides an internal memory storage of 64GB or 128GB, whilst also possessing a microSD card slot (maximum of 1TB). The Liva Q3 is 'designed specifically for enterprises to digital signage, smart offices, edge computing, self-service counters, and for digital casino gaming solutions'.
The Liva Q3 Plus Mini PC weighs just 349g and runs on Windows 10 Pro (64bit). For more information, please visit this page.