Audio Pro,  announced its entry into the Indian market today at Smart Home Expo at Pragati Maidan, New Delhi. Audio Pro has further signed a strategic distribution partnership agreement with Alphatec, a Mumbai-based distribution house as its distribution partner.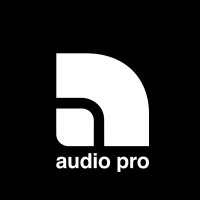 The partnership will enable music enthusiasts in India to access and buy eight Audio Pro products namely – Addon C10 MKII, Addon C5 MKII, Drumbfire II, A10, A15, A48, A38 and A28. These products can be bought from 8 Premium Retail Stores across Bangalore, Chennai, Ahmedabad, Delhi, Surat, and Mumbai where these will be sold through Assisted Sales through Audio Pro's ISD Program.
Sharing the information on the launch and joining hands with Alphatec, Jens Henriksen, Chairman of The Board and Owner at Audio Pro, said "India is a land with rich history that upholds the traditional musical spirit and, distinct classical dances that are renowned worldwide. Just like its mesmerizing music that offers aesthetic pleasure to listeners, the purpose of our products is to evoke strong sensations and touch listeners 'soul. Our intend is that a sound should be felt, heard, and stimulate all the senses and Alphatec, a brand which is very much known for being the epic center of some of the world's best audio and video equipment is the perfect partner that we could have wished in this journey."
Talking about the association, Devasis Barkataki, Founder and Managing Director, Alphatec, said, "The products offered by Audio Pro are simple yet elegant in designs and offers quality that can go perfectly with allsorts of aesthetics, making them unique in the market. Like their products, we are hoping that our partnership will also standout and make us one of best distribution partner in thisspace. We are confident that our excellent networking and brilliant service providing attitude with audio/visual equipment, the exquisite products of Audio Pro will reach their target audience in no time."
 Audio Pro comes with an AAP that helps control Bass& Trebile, expand to multiroom and connect wireless to multiroom. Along with this, all three Audio Pro products support various options with Chromecast and AirPlay 2 and have an inbuilt Spotify connect with 6 Preset options. The products are available in three different colors – Black, Grey and White. 
Addon C10 MKII: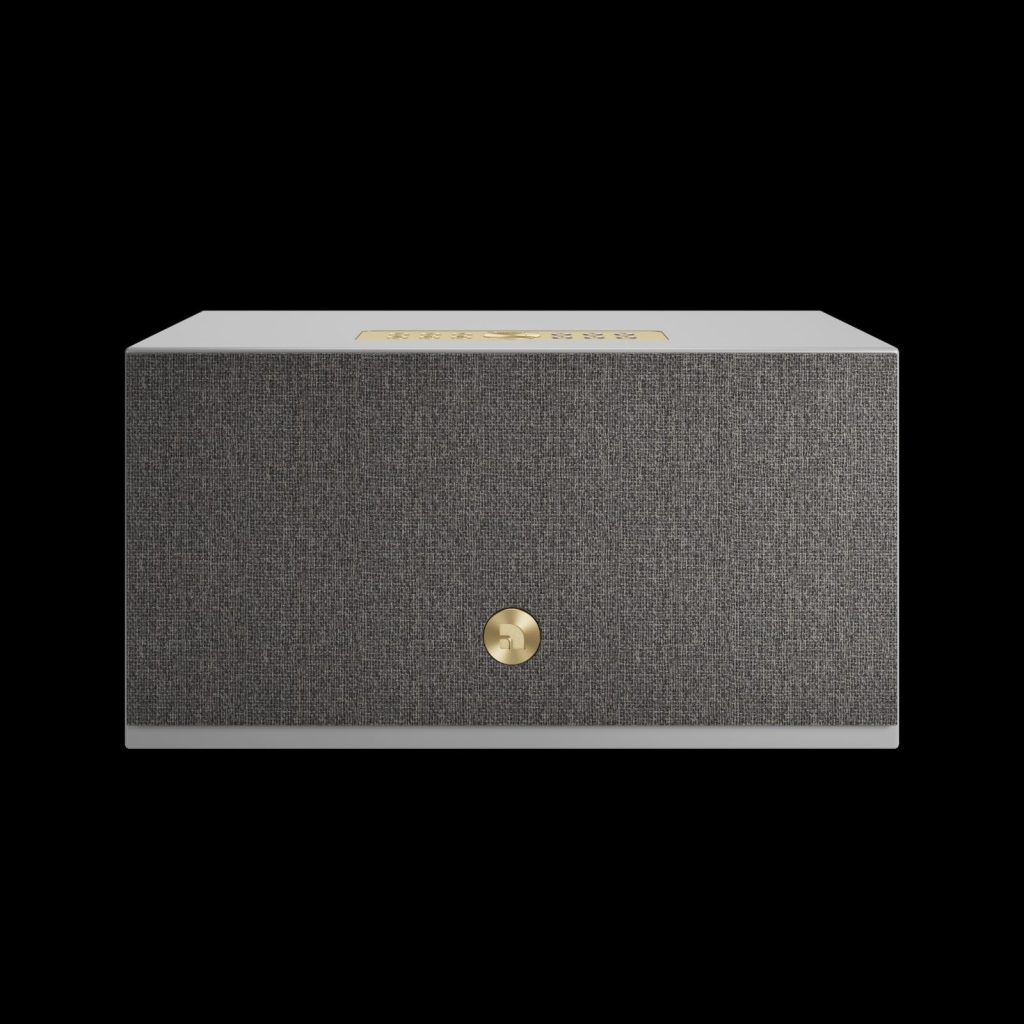 C10 MKII can be plugged in with Bluetooth, Google Chromecast and AirPlay 2 via WiFi. The supported Audio format includes Apple Lossless and RCA for wired connection, making it a class apart. It may be utilized with or without the magnetic, detachable speaker grill, showing a sizable woofer and twin tweeters that create an accurate soundscape. It comes with the option of adding a sub-woofer.
Price Range: 65000/-
Addon C5 MKII: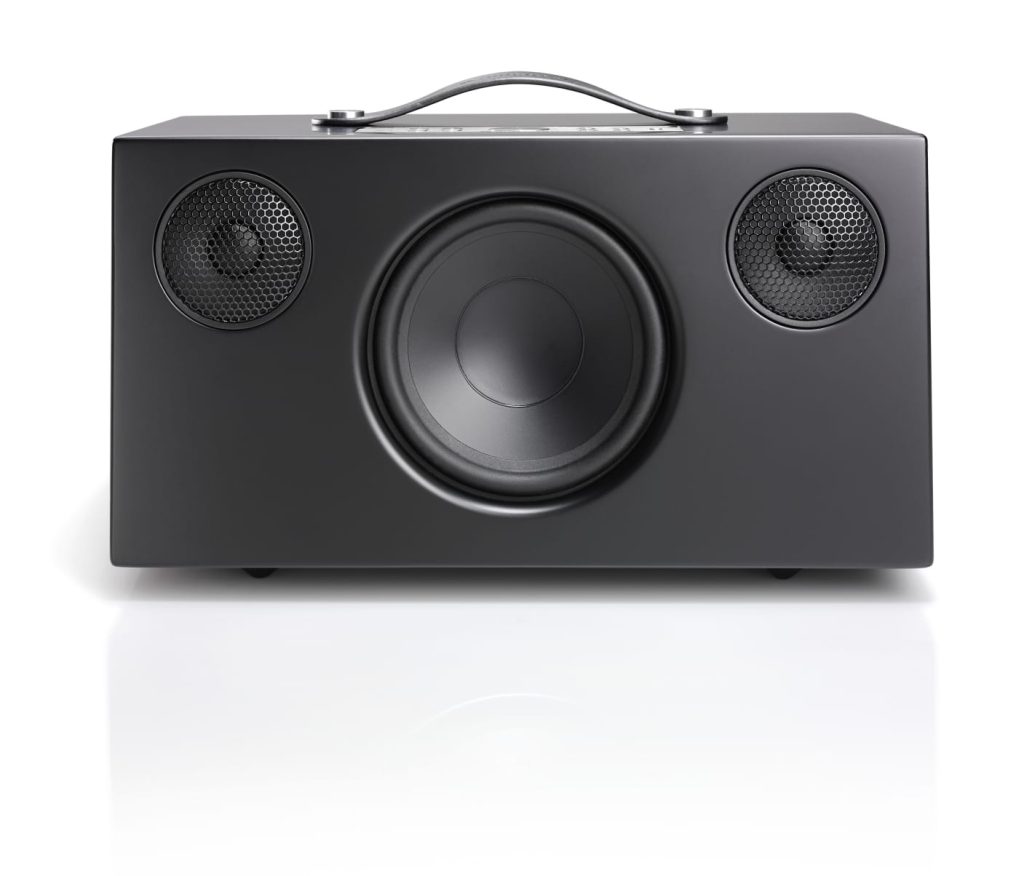 A light weight and easy to install stereo speaker, Addon C5MKII is an award-winning device with features like preset options, connectivity keys and the standard play/pause/volume buttons in a brassy finish. While managing bass, the speaker pumps out balanced sound that's impressively delicate and detailed when it needs to be. Apart from supported Audio format that includes Apple Lossless. The stereo also comes with the option of adding a sub-woofer.
Price Range: 50600/-
Drumfire II: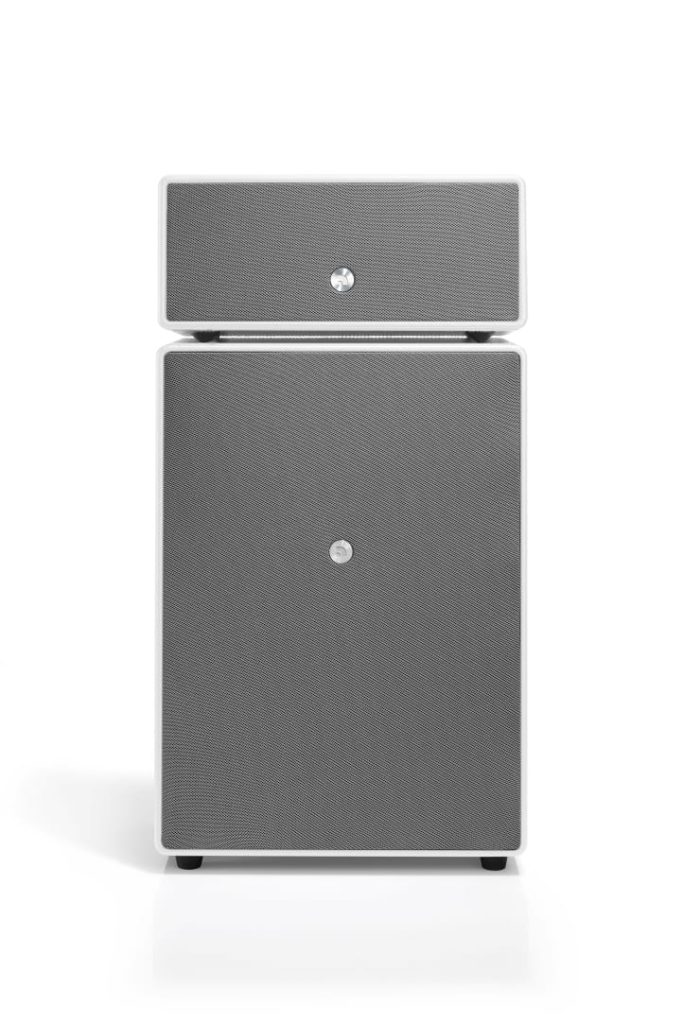 Drumfire II has the loudest multi-form sound to date. The product let the listeners experience a clean, strong sound with breathtaking dynamics. A 300W speaker, Drumfire II can be used with D2 detachable component to create a room-filling sound. It has a hand-stitched leather covers that can perfectly integrate with home's decor. The Drumfire II.
Price Range: 1,15,630/-
A10: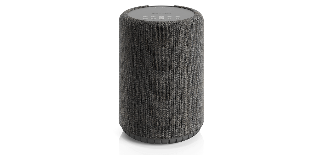 A small and round speaker with fabric front that makes a space savvy addition to the smaller room. The speaker has an astonishing sound, despite its compact size, due to unconventional use of a dedicated woofer and its BMR technique. It has feature Multi room by Airplay 2, Google Cast and Wireless multi room.
Price Range: 36150/-
A15: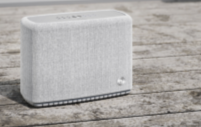 With a battery lasting up to 11 hours and an IP rating of IPX2 (able to withstand water from light rain) this speaker is perfect for both outdoor as well as indoor activity. It has feature of AirPlay 2, Google Cast, and Audio Pro Multiroom system
Price Range: 57800/-
A48: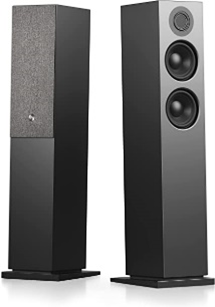 This premium active stereo speaker for extraordinary when watching TV as well as listening to your favourite music. This is the optimal speaker to perform both tasks in a unique way. You rarely find a speaker to handle both areas in such a supreme manner.
Price Range: 1,87,490/-
A38 and A28: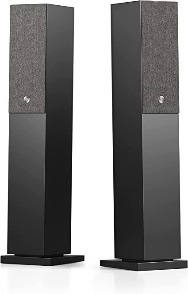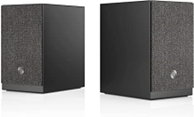 This unique active stereo speaker set will offer you an astonishing music and TV sound experience surpassing the one of sound- bars due to the bigger soundstage that a stereo pair of speakers provides. Price Range | A38:1,49,990/-
Price Range | A28: 1,01,890/-