Hikvision India showcased its latest AI video security products and advanced solutions at the IFSEC India Security Expo 2022. Hikvision India launched the eDVR Series at IFSEC India and also has showcased its advanced security products and solutions at the IFSEC India Expo 2022.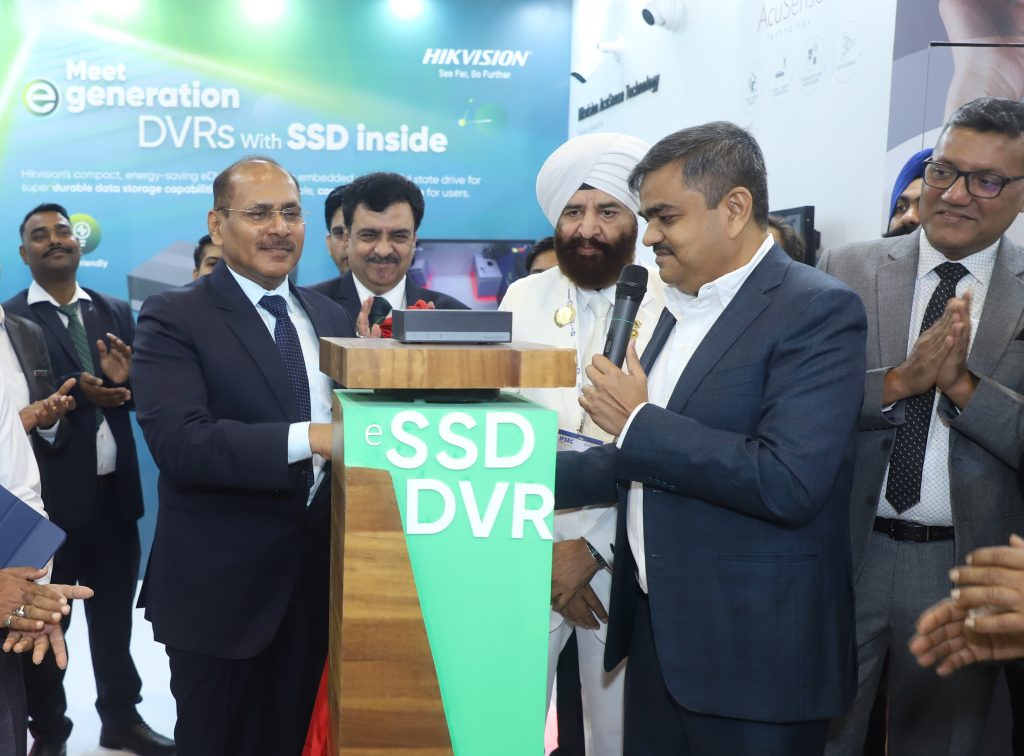 " We are happy to launch this innovative product eDVR Series in India. The eDVR Series is smarter, faster, more durable and more energy efficient than anything that's gone before, not only helping to minimize negative environmental impacts, but also delivering major energy and cost savings for our customers, " said Ashish P. Dhakan, MD & CEO, Prama Hikvision India Pvt. Ltd.
"We are thrilled to introduce our latest video security products and wide range of solutions in front of partners, end-users and the system integrators along with visitors and new prospects at our booth in the IFSEC India Security Expo. The key objective to be part of the flagship event is to connect with the security industry peers, end-users and partners. This time IFSEC India is very special due to lots of fringe programs," said Ashish P. Dhakan, MD & CEO, Prama Hikvision India Pvt. Ltd.
He further added, "Hikvision India is showcasing latest technological innovations in Artificial Intelligence (AI) and Robotics Technologies. We unveiled the latest products and solutions in the Video Security, Access Control, Intrusion Alarm, Inspection and Perimeter Security segments. We have also introduced Mobile Robot Products, Machine Vision Products and Logistic Vision Solutions."
The key highlights of the technologies and solutions on display at Hikvision India booth, included AI, ColorVu, Thermal and AcuSense Technologies. The product categories on display will be the Command Control Center, Hikcentral, Intelligent Traffic System, Video Intercom, Security Inspection Products, AX Hub and AX-Hybrid Series Alarm System, HeatPro Thermal Cameras, Professional Transmission Solution, and Smart Storage Solutions. Smart Home Cameras (Solar and Battery), Next-Gen Outdoor PTZ Cameras and Smart Locks were the key attraction at EZVIZ corner. The smartly designed Hikvision India booth showcased vertical solutions for Banking, Retail, Education, Industry, Smart Mobility, Healthcare and Hospitality verticals.