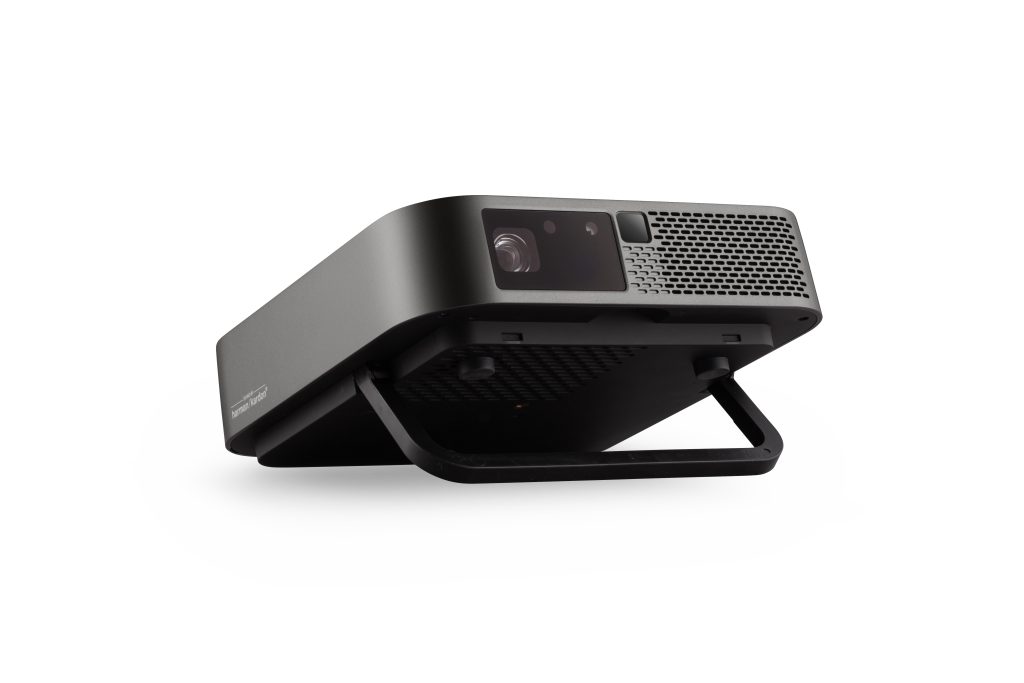 ViewSonic has introduced its latest M2e Instant Smart 1080p Portable LED Projector. It is an addition to the company's M-series smart portable LED projector.
Muneer Ahmad, Vice President – Sales and Marketing, ViewSonic India said "We are thrilled to launch the M2e projector in India with an aim to provide our patrons with the best of home entertainment. Equipped with ToF technology, the new M2e projector delivers impressive display and intelligent performance. Our goal is to provide the finest products to our audience; the new projector is loaded with the most powerful smart technology, providing users with an outstanding and totally immersive visual-audio experience."
The M2e projector is based on Time-of-Flight (ToF) sensors, which, reportedly, uses scanner-less LIDAR (light detection and ranging) techniques that quantify distance, based on the time it takes photons to travel between the sensor's emitter and the target area, allowing for accurate radius ranging regardless of the object's surface characteristics. They also boast high-accuracy linearity and a detection range of up to 3 m with a full field of vision. The projector provides visuals in Full HD resolution and cinematic colours, covering 125% Rec.709 supported by ViewSonic's 2nd generation LED technology on an 80-inch large screen from 2.1 m away.
The device weighs 1 kg and comes with features such as fast on/off, instant auto focus, auto keystone and a step-less stand for customised projection angles. It supports screen mirroring from smartphones to the large screen through Wi-Fi, input/output, audio via Bluetooth and direct single-cable streaming via USB Type-C. The projector comes integrated with dual speakers customised by Harman Kardon, and with eye care in mind, the M2e is designed to deliver blue-light free experience to reduce eyestrain over prolonged viewing periods. As of now, no pricing related information has been shared by the company.