A free-hand 3D printer
Rs. 1,949, worldoflilliputs.com
A 3D printer is something that allows anyone to create anything and while the cost of owning a 3D printer has come down over the years, it still is expensive for many. Enter WOL3D's iTouch 3D Pen. Now, it is not as featured as a dedicated 3D printer nor does it work like one, but gives you an idea as to what 3D printer can do and at a price that does not break the bank.
As the name suggests, the device is designed like a pen. It has got a nozzle at the bottom that pushes out the heated filament, buttons to control speed, turn on/off and draw. There's a power port on the top along with a loading hole for the filament. In short, it's a straightforward design with a glossy plastic chassis, which could have looked better in a matte finish. WOL3D also bundles a matching stand to dock the device, in addition to the device, an AC adapter and some filaments to get one going.
Using the WOL3D iTouch 3D Pen is just plugging it in, leaving the pen aside for few minutes to heat and insert the filament to start getting creative. There's no learning curve, which makes it easy to pick it up and to kickstart, the device also comes with designs that one can trace on a transparent plastic sheet but to create an actual 3D object? It's tricky. It requires a good amount of practice (and filament). We had to junk our first few attempts but managed to create a simple cube after some time. The result is far from perfect, but we'll take it.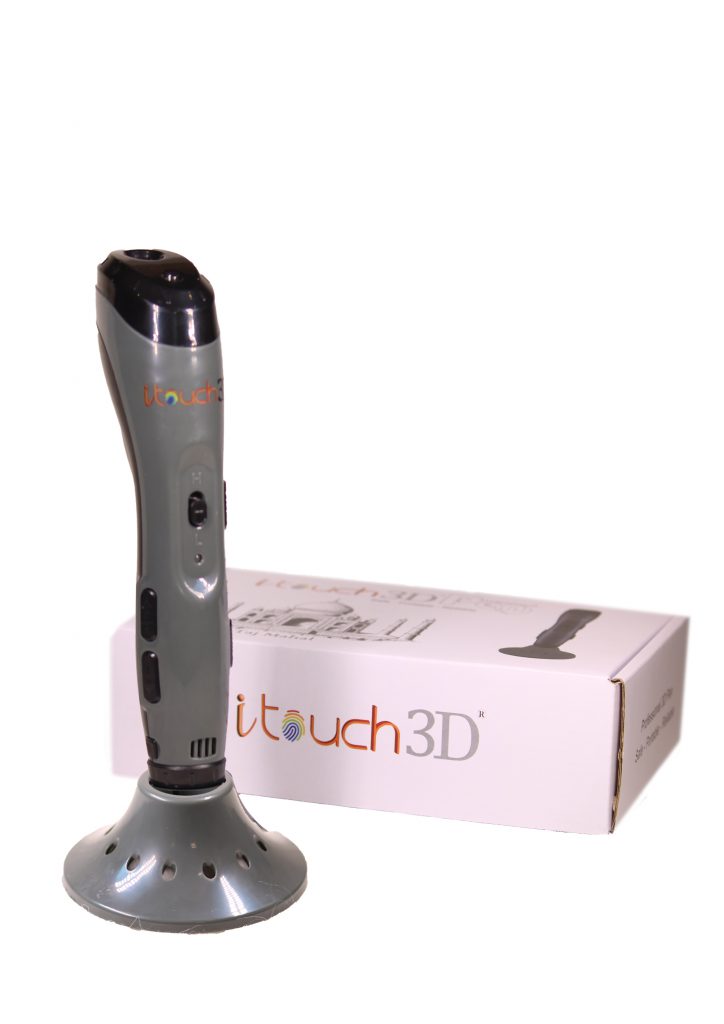 One other advantage the WOL3D iTouch 3D Pen has that even young kids can use it. The filament WOL3D bundles is non-toxic, and it cools down within seconds as soon as it comes out of the device, minimising the chances of a burn. The device is designed to shut off automatically after five minutes of inactivity.
The iTouch 3D Pen is a unique gadget and while it's not the ideal 3D printer you are looking for but the cost of the device and filament (the price of filament starts from Rs. 299) makes it easy and affordable enough to experiment and conjure some interesting designs.
RATING 3.5/5
WE'RE IMPRESSED Easy to use
WE'D IMPROVE Build quality can be better
THE LAST WORD Creating the perfect design may require some expertise, but the WOL3D iTouch 3D Pen lowers the entry barrier to 3D printing with its affordable pricing and ease of use.