BenQ is one of the few companies that has been growing its 4K projectors lineup consistently. The company's latest addition is the CinePrime W5700, which we put through some 'rigorous' movie watching tests to see if it's worth the mettle.
Clad in black, the W5700 is not as colourful as BenQ's TK800 but shows how the projector means performance with its rich set of features and well thought-out design. The front is dominated by a huge lens with two vents that extend towards the sides for better heat dissipation. The top part of the projector has two knobs for horizontal and vertical lens shift whereas the back of the projector boasts playback controls and host a myriad of input and output interfaces. For customers who want to place the projector on the table, the projector comes with height-adjustable legs but given the size and weight; W5700 is better off mounted on the ceiling. BenQ also bundles a remote control along with the projector.
While one can use the projector conventionally by connecting it to an HDMI source, the W5700 has made it very easy to enjoy multimedia content, thanks to the built-in USB media reader. The projector is equipped with both USB 2.0 and USB 3.0 ports and plug-in a flash drive to play content directly off the USB device. We played a few videos, photos from a flash drive and it worked flawlessly. Interestingly, the projector can also read office files, which comes in handy, if you want to go through a presentation without having to connect to a computer or a mobile device.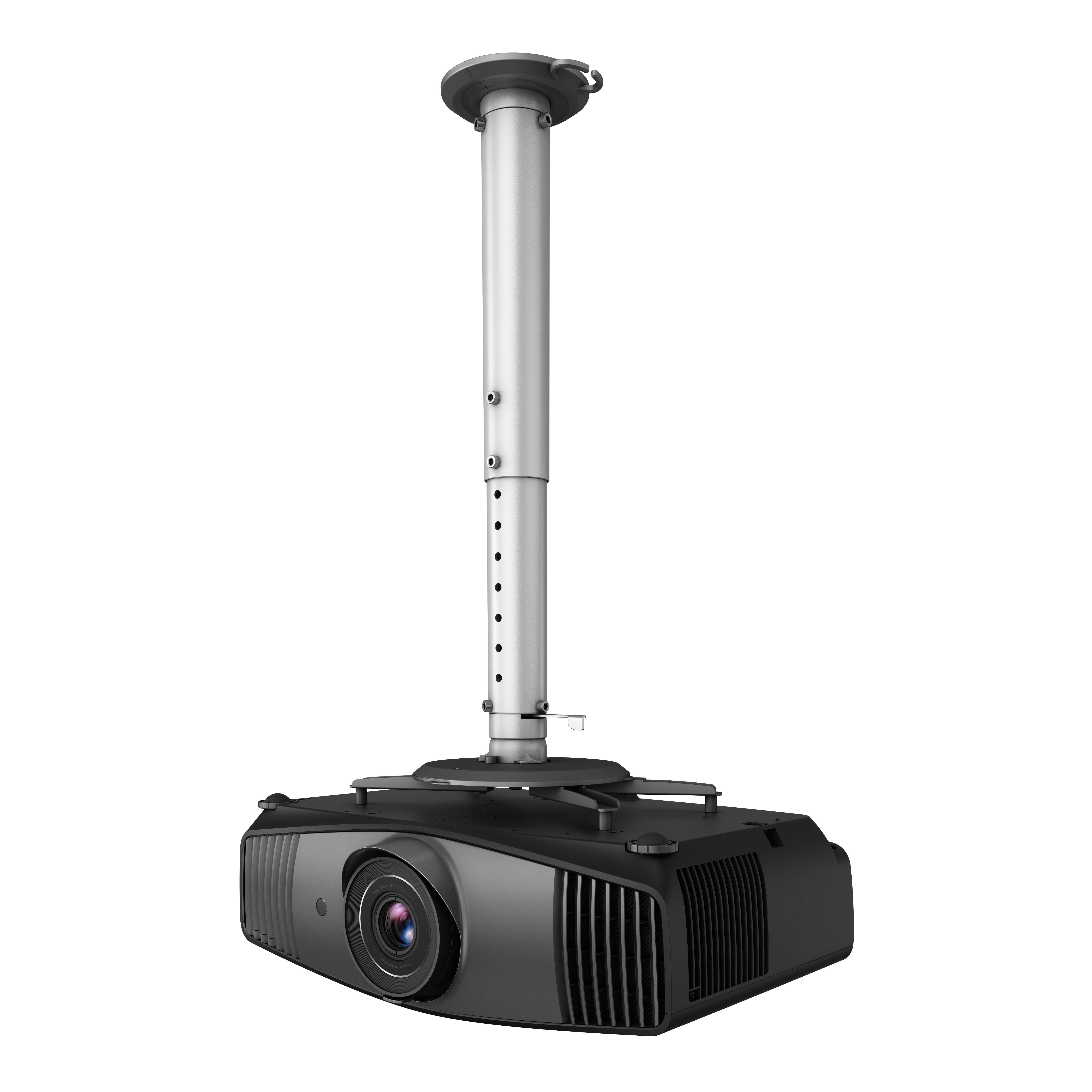 The W5700 can playback videos to up to 4K (3840×2160) resolution and is equipped with HDR-PRO technology that supports both HDR10 and HLG format. Moreover, colour accuracy is handled by BenQ's CinematicColor tech that covers 100 per cent of the DCI-P3 colour space along with Rec. 709. Topping it all is the individual colour calibration that BenQ does before rolling it out from the factory.
Picture quality is an important factor when considering a projector and W5700 easily delivers on that front. The colour reproduction is excellent and also comes with additional picture enhancements features like HDR, 4K pixel enhancer, flesh tone enhancer along with instant media playback and zoom support, making it a good choice for home theater projection users.
RATING 4/5
WE'RE IMPRESSED Colour accuracy, Built-in media player
WE'D IMPROVE Built-in speakers would have completed the package
THE LAST WORD W5700 scores on colour accuracy and ease of use with its built-in media player